Ready to electrify your fleet?
There are more and more reasons to think electric for your next fleet vehicles. Battery prices are dropping, range is rising and you still have the lower costs for fuel and maintenance. You can even get incentives from the Government, such as federal tax credits and state discounts.
As a global leader in electric vehicle fleet management and a founding member of the EV100, LeasePlan has the expertise and tools to help you make this an easier switch than you might expect, so you can start experiencing these benefits: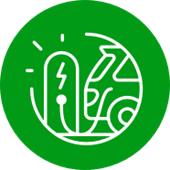 Lower fuel costs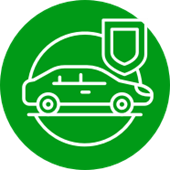 Less expensive and simpler maintenance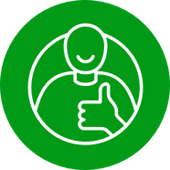 Happier drivers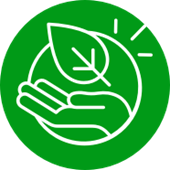 Achieve sustainability targets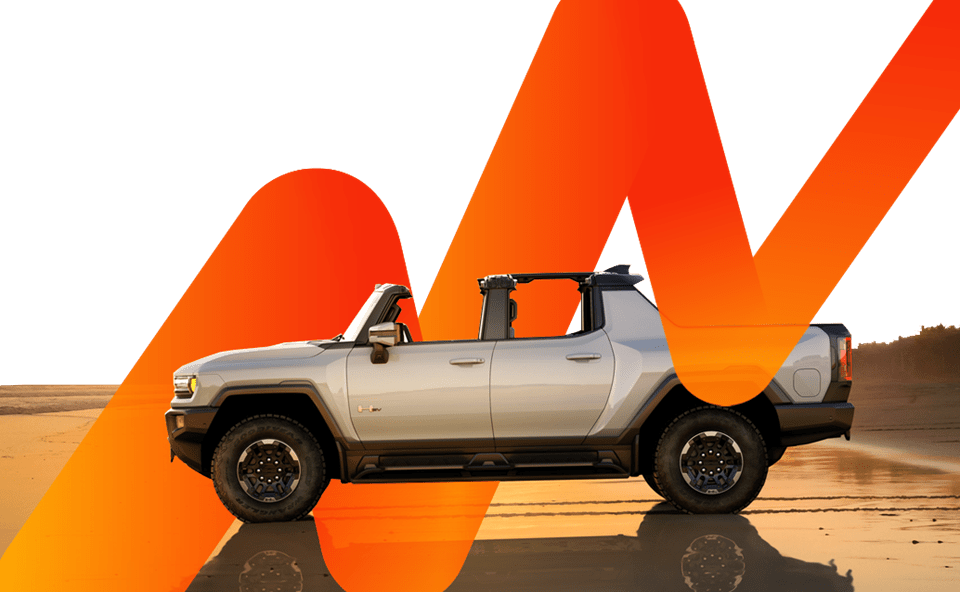 The EV Basics
There are three main kinds of electric vehicles: battery-electric (BEVs or EVs), plug-in hybrid electric (PHEVs) and hybrid electric (HEVs). Both BEVs and PHEVs need to be charged via special charging stations. HEVs use their onboard electric motor as a supplement to the existing internal combustion engine (ICE), and are charged via regenerative braking.
Because both BEVs and PHEVs require charging, you'll need to make some decisions about charging stations: where to install them, whether to install some at employees' homes, and how many you'll need.
It's well known that fully electric vehicles cost more upfront. But, what you may not realize is that over the lifespan of the vehicle, an EV could actually work out better for your bank balance, as well as better for the environment.
A greener option than ICE
HEVs
Hybrid Electric Vehicles
Good range
Better MPG than pure ICE
ICE maintenance and fuel costs
Most environmentally friendly
BEVs
Battery Electric Vehicles
Zero tailpipe emissions
Low running costs
Quiet and refined driving experience
Range limitations depending on model
Most versatile
PHEVs
Plug-in Hybrid Electric Vehicles
Excellent range
Flexibility from both EV and ICE
ICE maintenance and fuel costs
Charging
What types of chargers are available?
Technology is moving quickly when it comes to charging EVs and the result is a selection of chargers with different speeds that you can find at different locations. There are 3 standard charging levels used to charge electric cars. All EVs can be charged with level 1 and level 2 solutions. Level 3 chargers - also called DCFC or fast charging stations - are much more powerful than level 1 and 2 chargers, meaning you can charge an EV much faster with them. Some vehicles, however, cannot charge at level 3 chargers, so it is very important to know the what your vehicle can handle before you plug it in.
To support your drivers on the go, the MyLeasePlan app is equipped to show them the most convenient, cost effective charging stations at all times.
Not only can drivers view the closest charging stations with MyLeasePlan, but they can also:
Manage and complete vehicle registration without leaving the app

Store and upload important vehicle documents in the digital glovebox

Track and log personal and business mileage

View vehicle delivery updates with step-by-step tracking of new vehicle orders
How we get you plugged in
We take a tested, four-step approach to ensure your company gets the fleet it needs without hitting any unexpected bumps in the road.
1. Assess
We'll review your goals and timeline, your particular vehicle needs, your charging expectations and financing needs so we can make the best recommendations.
2. Design
We'll help you evaluate where to put charging stations, how to screen drivers, and what policies and training to offer.
3. Implement
From ordering your vehicles and installing charging units to training drivers, we'll get your fleet up and running.
4. Manage
We'll run your program just like we do for our non-EV fleets, with a few EV-specific needs too, like maintaining charging stations and employee electric bill reimbursement.
Featured resources
LeasePlan partner with ChargePoint
Read more
Contact us and let's talk electric
Call (800) 323-6644
Want to discuss integrating EVs into your fleet? We're happy to help you.
I am interested in going electric
Send us an email and we'll get back to you.