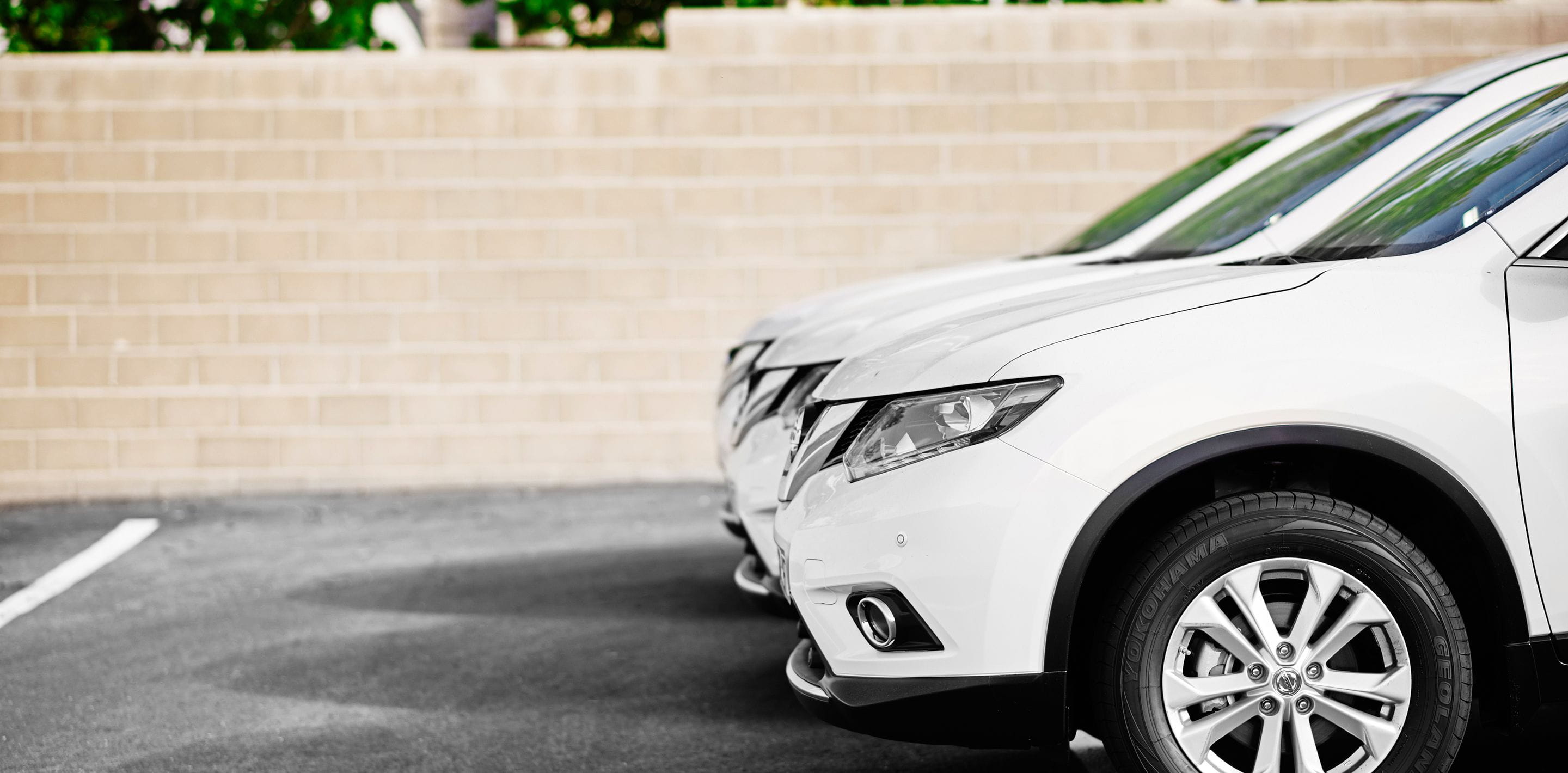 The Value of a Stable, Established Partner in Fleet Management
8 min to read
---
Since earlier this year, businesses across all sectors have shifted their models, essentially rethinking their operations in an effort to adjust to our new normal. Buyer behaviors and habits have also quickly evolved, forcing companies to keep up.
While businesses do their level best to adapt, they often rely on the leadership and stability of their partners. For some, that's unfortunately not a viable option. Across all industries, businesses have seen partners either lose ground or disappear completely. This sudden lack of partnership creates critical risks for operations, and it's no different for the fleet industry. That's why stability and continuity are so important, especially for fleet managers who are left to pick up the pieces.
LeasePlan's SVP of Customer Experience, Loni Metter, shares an important perspective on the impact our new normal has on fleets: "Capturing the hearts and loyalty of clients is essential to everything a fleet management partner delivers, especially in times of uncertainty. Clients rely on that stability and consistency of service to manage costs, more clearly see the road ahead, and funnel those consultative insights throughout the rest of their business."
The 3 Biggest Risks of an Unstable Fleet Management Partner
Lack of Services Availability Though demand for vehicles decreased during the shutdown, in part because manufacturers simply couldn't build vehicles, essential businesses remained open. Consequently, the continued demand for services meant that fleet management companies needed to stay on top of their game. Without strong business continuity planning, including supply chain forecasting, lack of preparation could place incredible strain on client relationships.
Lack of Corporate Knowledge Automotive expertise, marketplace trends, actionable fleet analytics and insights—for fleets of all sizes, the right fleet management partner is an invaluable source of corporate knowledge. If that partner were to suddenly go under, fleet managers would be left without a critical knowledge base. **
Lack of Growth Opportunities** Especially for smaller fleets, the ability to expand can depend greatly on the fleet management company with which they decide to partner. If the fleet management company struggles to innovate or stay on top of marketplace trends and insights, their clients lose access to critical growth opportunities.
The Top 3 Benefits of a Stable Fleet Management Partner
Someone Who Understands Your Business It takes time to get to know each business's unique models, goals, and bottom lines. When you choose to partner with a stable fleet management company, you get a partner who takes the time to understand your business, discover your fleet needs, and offer custom solutions to address those needs accordingly.
Flexible Growth Opportunities Your business and fleet growth can largely depend on the growth, stability, and continuity of your fleet management partner. Fleet management companies who have continued to sign new business, fund innovations, and expand their workforces are great examples of who can take your business to the next level.
Consistent Experiences, Even in Unprecedented Times Choosing a stable fleet management company partner, one dedicated to delivering consistency and reliability, provides an unmatched sense of security for your fleet. This provides a sense of confidence that you're delivering the very best experiences for both your customers and drivers.
Choosing a stable fleet management company partner, one dedicated to delivering consistency and reliability, provides an unmatched sense of security for your fleet. This provides a sense of confidence that you're delivering the very best experiences for both your customers and drivers.
If there's one thing that 2020 has taught us, it's that fleets need to keep moving. To do so, they need a strong fleet management partner by their side every step of the way. Now more than ever, stability is an essential quality in a trusted partnership. Equally essential is working with a partner who has a customer-first approach, one that includes tailored service offerings and focuses on each business's unique bottom line.
Though we've always considered ourselves to be that trusted partner, 2020 has reaffirmed how stability, continuity, and a focus on customer success are core to who we are at LeasePlan. When other fleet management companies were unfortunately forced to slow down, LeasePlan thrived.
After quickly and successfully transitioning to a nearly 100% remote workforce, we've been fortunate enough to continue expanding our workforce and promoting from within, adding expertise to every sector of the business.
We continue to operate from a global perspective. With offices in 32 countries, we offer a consistent message under a connected leadership structure.
As part of strong continuity planning and execution, we remain in constant communication with our vendors and partners.
LeasePlan is committed to funding forward-thinking innovations, providing digital and tech-forward solutions to our customers and their drivers.
LeasePlan's SVP of Client Success, Carolyn Edwards, summarizes it best: "There is no roadmap for such a challenge [pandemics]. However, by utilizing our industry expertise, we can effectively create better outcomes for our customers as well as internal customers. In fact, that's exactly what the LeasePlan team did in developing creative solutions for our clients…by providing funding solutions, maintenance recommendations, as well as improvements on communicating with drivers, executive leadership, and their LeasePlan team members."
At a time when our customers need us most, we're proud to step up and deliver the type of stability and strength they've come to expect from LeasePlan. We're also proud to be a sponsor at NAFA 2020, the first digital conference of its kind. We hope you'll virtually stop by to learn more about how a stable partnership with LeasePlan can drive your fleet forward toward what's next.
More drivers hit wild animals during the fall season, according to AAA — and that can mean anything from a mild fender bender to a serious collision. Deer mating season runs from October to early January. Now is a good time for fleet managers to remind drivers how to avoid hitting a deer, and what to do in the event that it does happen.
Experts offer the following advice for avoiding a collision with wildlife crossing:
It's all about the money
"Ten or even five years ago, electric driving seemed out of reach for anyone not earning a 6 figure salary. Today, there is an electric car to fit every budget, from zippy city cars like the Mini Cooper SE or Nissan Leaf, to big luxury electric Sedans like the Porsche Taycan. Additionally, most governments offer subsidies to purchase or lease electric vehicles. But it's in the daily running costs where electric vehicles really outshine their combustion engine cousins. Not only do EV's have lower road taxes and sidestep urban congestion and emission zone charges, electric engines have fewer moving parts, which saves 20-30% on servicing and maintenance costs compared with a petrol or diesel car. And best of all, mileage costs are significantly lower. Depending on your electricity tariff, plugging in will save drivers 50 - 70% in refuelling costs.
Slow down: This provides you with a longer reaction time in the event a deer or other wild animal runs in front of your vehicle. Heed warning signs: Many rural roads feature deer crossing signage. Be on the lookout for signs and be extra vigilant when traversing those roadways. Be cautious at dawn and dusk: This is when there is high animal movement, but low visibility. Be extra cautious when driving in the early morning or after dark. Use high beams: When driving at night, make sure to use your high beams, which increase viewing distance of the road ahead. They can help you spot deer in advance. Pay attention to the side of roads: Deer and other wildlife can suddenly dart into the road, so look off to either side from time to time. Look for shine: Anything reflective or shiny up ahead could be "eye shine"—that is, a deer looking in your direction. Eliminate all distractions: As always, set the cell phone, coffee cup and anything else aside and stay focused on the road.
If you are caught off guard and think you are going to strike a deer, experts offer the following advice:
2.    Peace of mind, in one package
Leasing lets you choose a contract that covers all your car's maintenance and service, so the annual check-up, tyre replacements, repairs, and roadside assistance are included in the package. Leasing keeps your company moving, taking away all the hassle and administration tasks related to your car. So that you can have the peace of mind you need to focus on your core business. And when it's time to hand back the keys, you don't have to worry about selling or trading the car. The leasing company takes on the risk for you.
3. Tailor-made solutions
Whether you're growing your team and need more cars, or simply need the predictability of a fixed-monthly fee—leasing gives you flexibility, scalability, and control—invaluable assets in an uncertain future. You choose the term, tailor your contract to your budget and needs, and then focus on what's next for your business.
4.     Brand new makes and models
Leasing allows you to select your new vehicle from a wide variety of the very latest makes and models, and best deals. You benefit from the reliability, durability and exceptional fuel economy of driving a new car with all the best tech and innovations. This lowers your costs and makes your car less exposed to maintenance and performance issues that appear as a vehicle ages.
Do not swerve: It's better to strike the deer than to hit a tree or pole.

Brake firmly: But just before you make impact with the animal, take your foot off the brake. This technique reduces the risk of the deer smashing through your windshield.

Seek help: After hitting a deer, if possible, leave your vehicle and head to a safe place on foot where you can call for help. If the vehicle is disabled or you are in a remote area, turn on your hazard lights, call the police, and keep your seat belt fastened.
Source: Automotive Fleet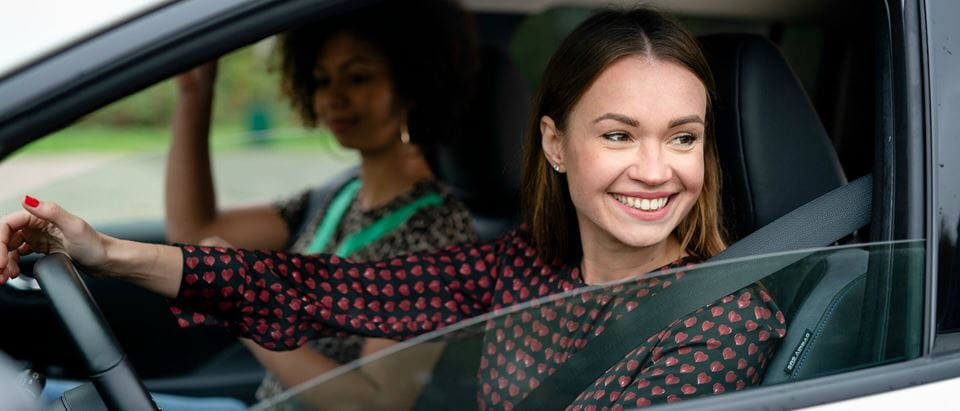 All the support and service you need
Whether you are an SME business owner, an independent professional or an entrepreneur, leasing gives you the peace of mind you need to focus on what's next for your business. Your leasing package is tailored to your budget and needs, including the right car, a full range of services and support. Leave the hassle to the leasing company and simply enjoy the ride!
Want to learn more? Discover our best deals here or search for the latest makes and models.
Published at September 9, 2020
Was this article helpful?
---