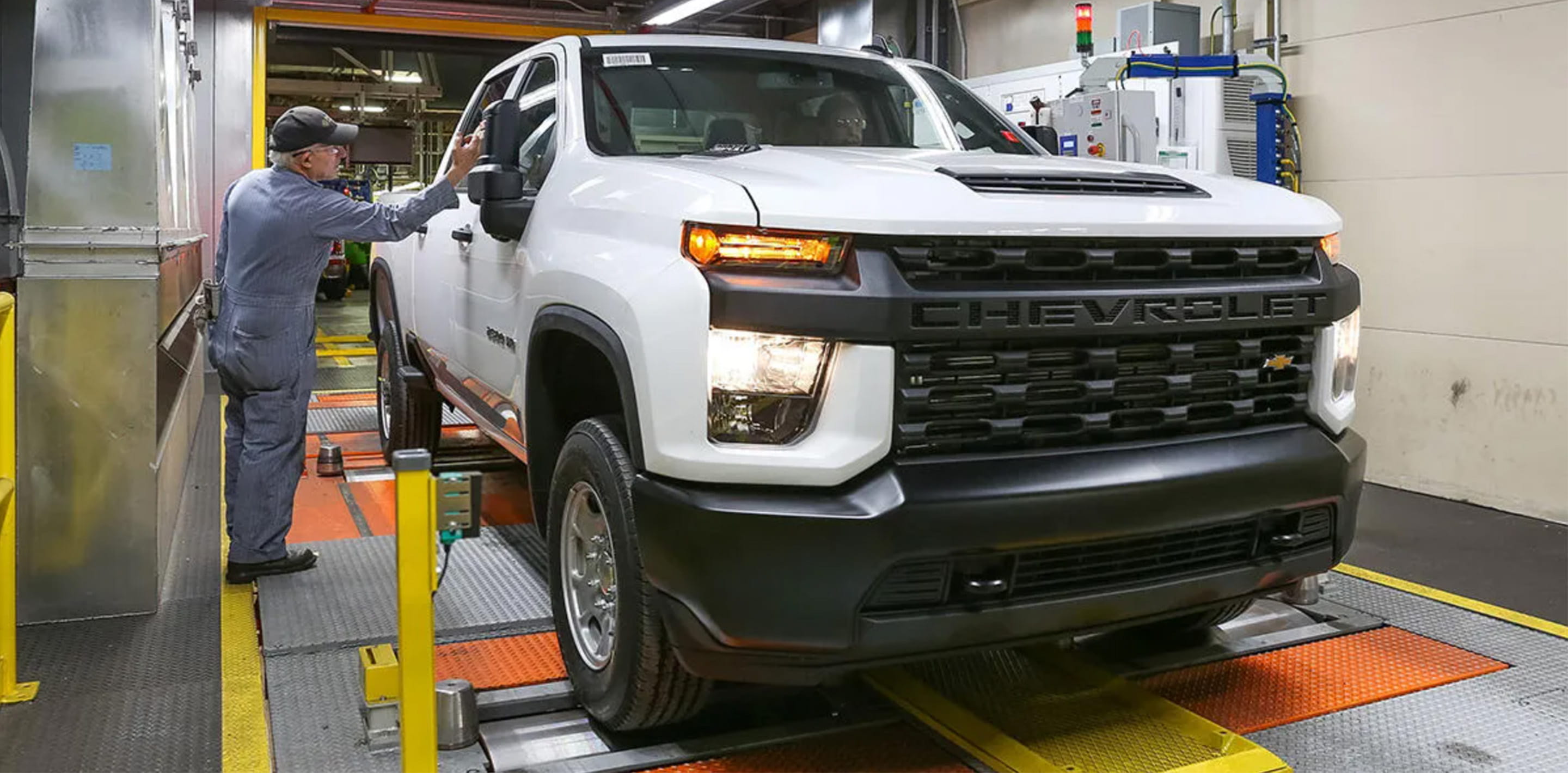 2023 Q1 Updates
6 min to read
Industry Updates
---
Stay up to date with industry news and our recommendation as your partner in fleet.
Vehicle Ordering Update
Current Market Conditions
Allocation requirements are becoming the norm across the major OEMs

Prepare for limited models and decreased allocation

Continue to see reduction in OEM incentives and price protection

Consider alternative OEMs and vehicle models
New model ordering: Opening
| 2024 Make / Model | Open Date |
| --- | --- |
| GMC Terrain* | 3/16/2023 |
| Chevrolet Equinox* | 3/23/2023 |
| Subaru Crosstrek* | 3/31/2023 |
| Subaru Impreza* | 3/31/2023 |
| Subaru Legacy* | 3/31/2023 |
| Subaru Outback* | 3/31/2023 |
| Toyota Grand Highlander | 4/1/2023 |
| Cadillac XT5 and XT6* | 4/6/2023 |
| Lincoln Nautilus | 4/14/2023 |
| Volkswagen Atlas* | 4/17/2023 |
| Cadillac CT4 and CT5* | 5/4/2023 |
| Chevrolet Blazer* | 5/4/2023 |
| Ford Edge | 5/15/2023 |
| Chevrolet Malibu* | 5/18/2023 |
| Chevrolet Trailblazer* | 5/18/2023 |
| *Allocation pre-approval by OEM required | |
New model ordering: Closing
| 2024 Make / Model | Open Date |
| --- | --- |
| Chevrolet Silverado EV 1500 Crew* | 3/30/2023 |
| *Allocation pre-approval by OEM required | |
Glass Repair Update
Due to increased material, labor, and technology costs, overall glass prices have increased over 4% and recalibration costs have increased over $300.
In an effort to mitigate your fleet downtime by expediting the approval process, we are adjusting the Glass Repair Threshold from your current amount to $1,000. With the ongoing glass shortage, adjusting the repair threshold ensures we can source the necessary materials quickly and get your drivers back on the road faster.
Drivers from fleets with an adjusted threshold of $1,000 have reported reduced wait times and better experiences with glass repair services, while their average repair costs remain comparable to other fleets with lower thresholds.
We will continue to review all authorizations and estimates to control costs and keep your drivers moving. Should you have any questions regarding this adjustment, please contact your Client Success representative.
Maryland L&T Update
Please remind your drivers in Maryland not to change the address reflected on the DMV website. This is crucial to ensuring on-time renewals.
Previously, Maryland assigned every vehicle a Z number. At the end of last year, they modified their process and now assign FEIN numbers to both the lessee and the lessor. However, when making this change in the DMV system, they did not accommodate for a third address for drivers. Currently only one lessor and lessee address can be assigned to a VIN, and it must be in state.
Maryland DMV has recognized this issue, and they're working to update their system to accommodate an out-of-state lessor, out-of-state lessee, and driver domicile address. However, they're unable to provide an estimated timeframe for resolution.
To prevent confusion, we've set up a temporary mailing address to collect all DMV documents so we can distribute them to the correct driver. Your drivers will see this address reflected in the DMV system and any documents tied to registration.
If your drivers have concerns about the address listed in the DMV system or need a new or replacement plate or decal, please let them know they can reach us at 800-692-6289.
If you have any questions, contact your Account Manager.
Overall Industry Trends for 2023
Read the latest trends in fuel prices, vehicle inventory, and EVs – as well as Cox Automotive's top 2023 predictions – to help you plan for the remainder of the year.
Fuel and diesel prices fall
Gas prices peaked in June 2022 at an average of $5.02/gallon, but by the end of 2022 have fallen to just over $3/gallon.

Wild swings at the gas pump throughout 2022 have made it hard to predict prices for 2023.
Vehicle inventory and prices
The average price paid for a new vehicle is above $48,000 - a 4% increase YOY.

The new vehicle supply was 65% higher than at the end of December 2021.

Although new car sales fell in 2022, EV sales grew by 65%.
Electrified Vehicles
The average price paid for a new EV is over $66,000 - a 13% increase YOY.

Increase in EV prices due to global chip shortage and supply chain issues.
Top 2023 predictions from Cox Automotive:
A slow growing economy will place pressure on the automotive market.

New vehicle inventory levels will continue to increase.

As new vehicle sales grow, used sales will decline.

Sales of electric vehicles in the U.S. will surpass 1 million units for the first time.

Used vehicle values will see above normal depreciation for a second straight year.

Vehicle affordability will be the greatest challenge facing vehicle buyers.

Dealership service operations volume and revenue climb.

Federal incentives will encourage more fleet buyers to consider electrified solutions.
OEM Update and Vehicle Ordering
OEM Update
Overall production decreased by 8 to 10% YOY.

BEV selections becoming more plentiful (more OEMs).

Majority of OEMs have moved to an allocation model.

Fleet incentives and price protection at an all-time low or non-existent.

Transportation is the second largest disruptor for OEMs behind microchips.

OEMs are removing convenience packages to conserve microchips.
LeasePlan continues working closely with OEMs to secure vehicles. We suggest placing orders as soon as possible to avoid potential cancelations.
Factory Ordering
OEM Guidance
Microchip shortage will improve

Supply pressures expected through 2023 possibly early 2024

Pent up demand will exceed the MY23 supply
Remarketing
Resale prices remain strong

Pick-ups and crossovers experiencing the least depreciation

Expect skewed supply/demand ratio into 2023 for used vehicles
Service Costs
Maintenance costs up ~10% due to parts supply/wage inflation

Tires have increased between 7-10% because of cost of raw material

Labor is up 7-10% at dealers, only 3% at National Accounts

Parts prices are up 10% across US due to supply chain issues

Aging fleet = increased service/tires

Volatile fuel prices through 2022 and into 2023
Vehicle Acquisition
Reduced fleet incentives from OEMS

Continued high demand for pick-up trucks and SUVs

OOS dealer inventories low driving higher prices
New Model Ordering
High Demand & Increase in Lead Times
Decreased orders over the last few years

Supply chain issues still have a hold over the industry
Price Increases & Reduced Incentives
OEM Price Protection may not be offered

Reduced incentives lead to increase of TCO

Be flexible in OEM and model choices
Changes to Ordering Process
Allocation becoming more commonplace
Our team is ready to share our expertise, analysis and best practices to help navigate you through this challenging time.
Repair Costs and Trends
U.S. auto body repair prices up over 13% in October 22 compared to last year.

Cost of repairs expected to increase 10% throughout 2023.

Higher part costs, labor shortages, and increased vehicle complexity are key drivers to rising costs.

ADAS continues to grow- Automatic Emergency Braking expected in all US models. More advanced systems require more parts and labor, driving up repair costs.

The higher cost of raw materials, rising fuel prices, and increased shipping costs drove part prices up 6.4% in June 22 vs. June 21.

About 200,000 Electric Vehicles were sold in Q2 2022 -up 66% from Q2 2021. The average cost to repair EV is about 27% more than non-EV.
Rentals and Accident Management
Rental Trends
Rental inventory improved in 2022, relieving some stress on rental shortages.

Parts delays, repair shop back logs, and technician shortages are key contributors to the length of rental (LOR).

Enterprise LOR up 18.2 days in Q3 2022 vs Q2 2022. This represents almost 6 full days in the last 24 months.

As new inventory arrives, the focus will be on retiring older vehicles to provide higher quality rentals to drivers.
Accident Management Trends
New vehicle shortage continues – meaning more vehicles repairs.

85% of shops are scheduling 2+ weeks out with the national average back log reaching the highest since Q1 2017 - at 4.8 weeks in Q3 2022.

Repair Cycle Times up 65% - from 9.5 days mid-year 2020 to 15.7 days mid-year 2022.

Approximately 7 out of 10 claims in today's market are affected by a parts delay.

The percentage of total loss vehicles declined from 12% in 2019 to 8.6% in 2022 to-date.
Published at January 2, 2023
Was this article helpful?