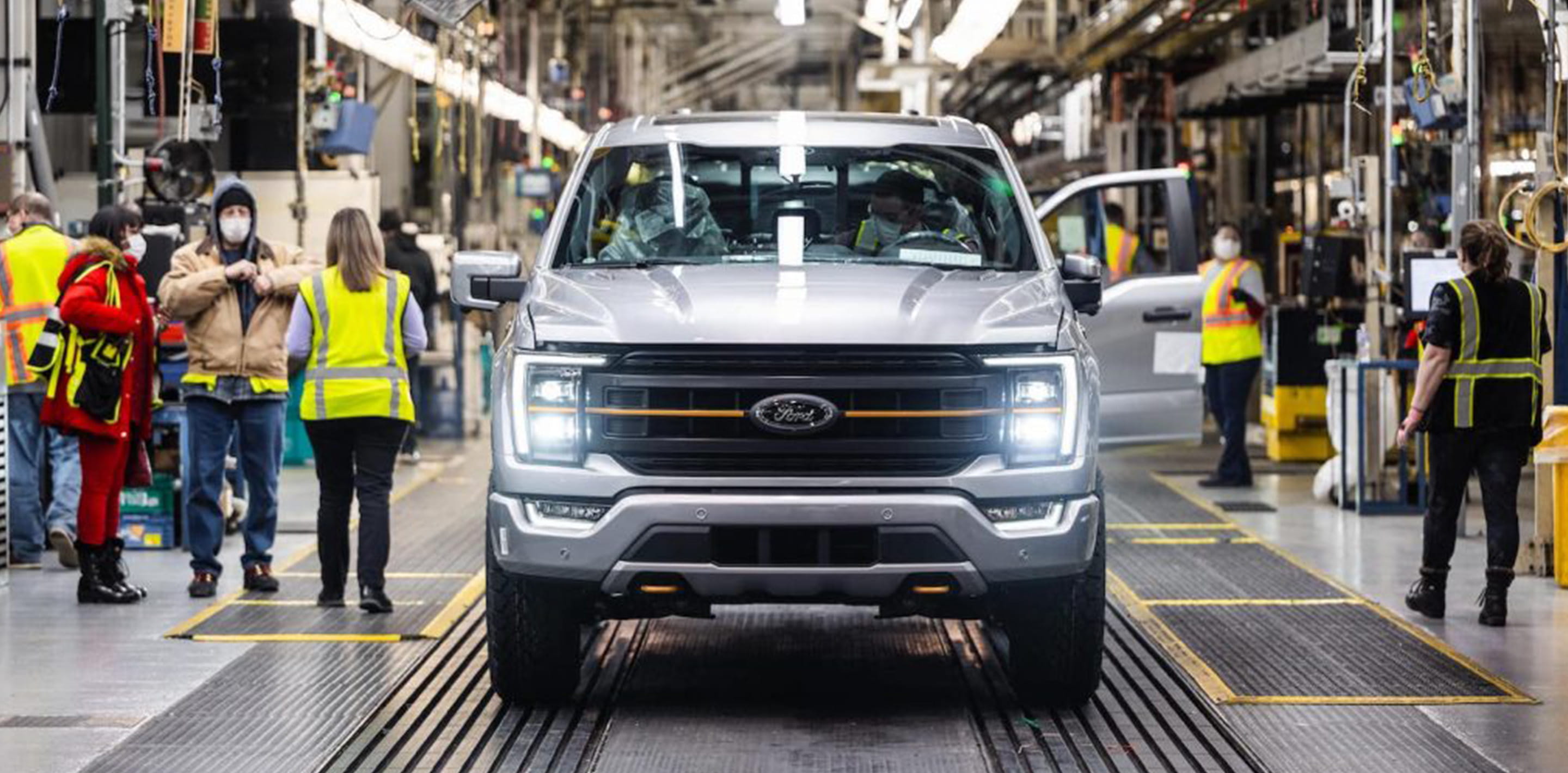 2022 Q3 Updates
5 min to read
Industry Updates
---
Stay up to date with industry news and our recommendation as your partner in fleet.
Ford pricing changes
As your trusted fleet management partner, we wanted to inform you of a recent update we received from Ford.  
In the past, Ford has offered a 1.5% credit to factory invoices as part of its "Floor Plan Assistance Program" for Ford internal combustion engine ("ICE") vehicles. As part of its new strategy and repositioning in the marketplace, Ford has unfortunately modified its program and reduced pricing incentives on ICE vehicles - effective April 1, 2022. It is our understanding that Ford's pricing policy change is impacting all fleet management companies and dealers.   
Moving forward, please expect the following:  
Vehicles ordered on or after April 1, 2022 will not receive the 1.5% credit to factory invoice offered to LeasePlan.  
Vehicles ordered prior to April 1, 2022, but invoiced by Ford on or after April 1, 2022, may reflect the removal of the 1.5% credit.   
At this time, this is the only vehicle manufacturer to take this path. Other OEMs are still honoring their fleet credits and we continue sharing those benefits with you. We will be glad to work with you to find viable alternative vehicles from OEMs who are still offering such credits.   
We will continue to stay closely connected to our OEM partners and keep you updated on any further changes.  
Should you have any questions regarding the Ford incentive reductions, please reach out to your Customer Success representative. 
Vehicle Acquisition
This year continues to bring challenging market conditions, but our teams are ready to share our expertise, analysis, and best practices to help you navigate ordering and extended order-to-delivery timelines.
New model ordering
Prepare for these order banks opening soon - order as early as possible and be flexible.
Vehicle ETAs
The ongoing supply chain shortage continues to impact vehicle manufacturer timelines and we're seeing an increase in order-to-delivery timelines across most manufacturers. 
We will keep your drivers informed on order-to-delivery timelines via monthly emails. Please remind drivers to be on the lookout for this notification in their inboxes.  
License & Title News
Registrations:
Indiana: Staffing shortages are resulting in some delays with processing registrations across the state. 
Missouri: Franklin County will no longer require emissions testing beginning 7/1. This applies to Initial Registration, State changes and Renewals. Any vehicles that have expired registrations because of emissions not received will be applied for renewal in July.
Oregon: Staff shortages at Oregon DMV offices are forcing the agency to temporarily reduce business hours at 10 of its 60 field offices and temporarily close six smaller offices. Impacted areas listed below. Closed: Ashland, Cave Junction, Lebanon, Redmond, Sandy, Stayton. Reduced Hours: Astoria, Canyonville, Downtown Portland, Heppner, Hermiston, Junction City, Klamath Falls, Lake Oswego, Lincoln City, Milton-Freewater
Tennessee: Registration fees on vehicles are being waived across all counties in TN for 1 year, from 7/1/2022-6/30/2023. The state is in the process of changing vehicle registration fees on certain plate types and has decided to waive fees while they adjust the new structure. You will begin to see a decrease on registration fees beginning 7/1. As we receive additional information about the new fees, we will share that with you.
Texas: Keep in mind that many inspection windows open the second day of the month. Use this link to determine when to inspect based on your windshield sticker. 
West Virginia: As the West Virginia Division of Motor Vehicles moves forward with the transition to Electronic Titles and Registrations you will notice differences in how titles and registration cards look. You may begin to see digital registration cards - these may be shown by drivers via phone and are valid. Due to the transition to digital, the signature line on the back of the registration card is no longer required to be signed and will soon be removed from registration cards. Additionally, some of the paper registration cards are being printed on copy paper rather than the previously used card stock. These registration cards are still valid and should be accepted as proof of registration.
Tolls & Violations:
EZ Pass NJ: Experiencing intermittent website outages -currently holding violations unable to pay & resolve.
PR Auto Expreso: Ongoing issues related to system security – still capturing tolls but unable to invoice. We expect large invoices in the future.
Manufacturer News
We are continuing to see order windows close more quickly than ever before. The recent order window for the GMC Sierra and the Chevrolet Silverado closed only 24 hours after opening. 
Based on these trends, order banks that are open 3-4 weeks is now considered a long order window and we expect popular models to stay open less than a week.
Our number one recommendation is to stay closely connected with your Account Team to know when order banks are opening and be ready to place your orders the same day!
We are staying closely connected with our OEM partners and below are some of the updates to be aware of.
MY 2023 Manufacturer Allocations
General Motors models requiring pre-approval:
Chevrolet Colorado
Chevrolet Equinox
Chevrolet Express
Chevrolet Silverado 2500/3500 Crew Cab
Chevrolet Silverado Medium Duty (4500/5500/6500) 
GMC Canyon
GMC Terrain
GMC Savana
Ford:
Transits
We have been told other models will likely have allocation but no formal announcement. 
Toyota: 
All models require pre-approval
Volkswagen:
All models require pre-approval
MY 2023 Cancellations and Closures  Impacted clients have been notified
Buick:
Cadillac:
CT4 – cut off effective 6/23/22
CT5 – cut off effective 6/16/22
Escalade ESC
Escalade ESV
XT5
XT6
Chevrolet:
Bolt and Bolt EUV – cut off effective 6/23/22
Blazer – cut off effective 6/15/22
Silverado – cut off effective 5/27/22 (only open 24 hours)
Suburban
Tahoe
Tahoe PPV
Trailblazer
Traverse
GMC:
Acadia
Sierra – cut off effective 5/27/22 (only open 24 hours)
Yukon and Yukon XL
Stellantis:
Ram Promaster – cut off effective 6/27/22
Currently 170 Promaster orders cancelled and monitoring for any additional cancellations
Manufacturer Plant Down Times 
GM and Ford have shared some plants will be closing for 1–2-week periods in July or August due to reasons unrelated to microchips. 
Dealer Supply
Total Inventory: 1.13M
Average Days of Supply: 26
Published at July 2, 2022
Was this article helpful?