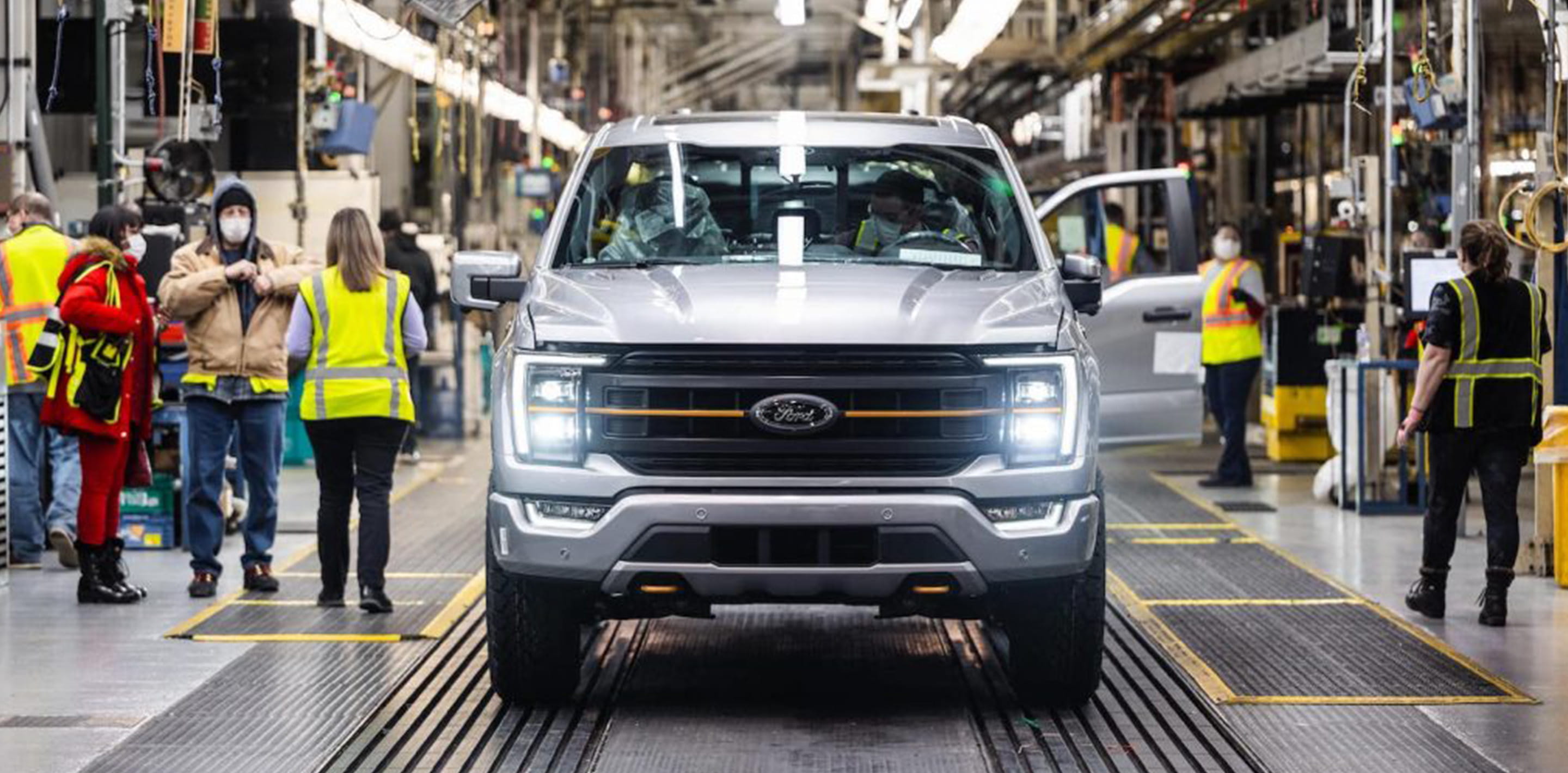 2022 Q1 Updates
6 min to read
Industry Updates
---
Stay up to date with industry news and our recommendation as your partner in fleet.
Vehicle Acquisition
Strategy
As we begin to plan for the 2023 Model Year, we're staying connected with the major manufacturers weekly.
Some early forecasts that we believe you can expect are:
This will be the shortest build cycle of any year we've seen yet.

Most manufactures are expecting similar production levels as last year – with no more than a 10% increase.
If you're expecting significant growth or replacements for your fleet this year, we encourage you to check out our pre-configured vehicle options!
Introducing our new Nissan Pre-Configured Vehicles available now for delivery in Q1 and Q2.
LeasePlan has acquired 3,600 Nissans that will be available exclusively to our customers for lease or long-term rental.
Interested in adding pre-configured Nissans to your fleet? Email us to reserve your spot on the list today and we'll connect you with your client success partner for more information!
Models available – ready for delivery in Q1 and Q2:
Available in 6 different markets across the US and ability to transport at cost:
Stock
Finding vehicles: Currently, the most challenging vehicles to find are listed below.
Any type of work van (Cargo van) of any manufacture

All heavy-duty pickup trucks, no matter the manufacturer

Chevrolet Malibu (next to impossible to locate)
Please keep in mind we expect these trends to continue to get worse throughout the year.
Stock pricing: Please be aware that most (if not all) dealers will not sell vehicles as a fleet sale and are charging over MSRP (Manufacturer's Suggested Retail Price)! Dealer options: We are seeing more dealer-added options on all models to drive up the price.
Factory Ordering
General Motors Allocation will continue into the 2023 MY for the following vehicles:
Ford
Ford has started cancelling 2022 MY Super Duty and Transit orders as well as 2023 MY E-series.

Once production has been decided, Ford will move to the 2022 MY F150 and we should see those cancellations mid-March.

Long order to delivery times will be common.
Tesla
Tesla has announced a new ordering process. If you would like to order a Tesla for Q2 of this year, please email your Customer Success partner with the quantity, model, and options.
Any order bank could close at any time.
Ford: We have been told to expect the 2022 E-Transit order cutoff any day.

GM: All full-size Light Duty trucks 3/3/22 (you must have allocation to order).
Upfitting/Upfit Design
Cummins is acquiring Meritor Inc., a global provider of drivetrain and powertrain solutions for $3.7 billion to accelerate fleet electrification.

Lightning eMotors out of CO joins with GM to electrify MD trucks class 3 through class 6.

Intel invested $20 billion in 2 Ohio chip plants. Production will begin in 2025.

Aluminum shortages are still affecting equipment and body manufacturing. Service body / van body lead times have extended to 22 weeks.
Fuel Pricing
With fuel prices at an all-time high, be sure you and your drivers are prepared.
Here are some steps you can take to stay on top of costs:
Evaluate your fuel card spend and swipe limits so that you have leeway to combat the increasing prices. Do you need to increase your fuel card limits? Contact your account manager or lpus.customercare@leaseplan.com.

Encourage your drivers to take advantage of the fuel locator in the My LeasePlan app – this will allow them to search for the lowest price in their area.

Utilize the Fuel Dashboard in ePlan to get a high level overview of fuel spend trends including cost per gallon and total miles driven.

Stay attentive for fuel fraud – we predict to see an increase in skimming at the pump over the next few months. If you or your driver suspect fraudulent charges – be sure to report it immediately. You can cancel a card and request a replacement at any time from ePlan.

Download our one pager

for instructions on how to do this.
While you can't control the price at the pump, what you can control is how you drive – be sure to share these 9 fuel saving tips with your drivers.
Maintenance and Repair
Better service and savings with our National Account Maintenance partners. With the new MyLeasePlan app, as well as our trusted network of National Account service vendors nationwide, LeasePlan's maintenance program helps deliver savings and increases driver productivity. LeasePlan's network of National Accounts can save you an average of 30% per transaction!
Network of

over 26,000 National Account service center locations

nationwide

Meet LeasePlan's strict national warranty and driver service requirements

National Account vendors offer drivers the safety and convenience of contact-free services

Real-time repair order authorization saves drivers and clients time through electronic authorization

Standardized or Do-Not-Exceed pricing across all locations
Plus, the new MyLeasePlan app makes it easy for drivers to search, locate, and get directions to nearby National Account locations. Drivers will even receive in-app notifications when services such as preventative maintenance are due so they can stay safe and productive.
Check out the list below for qualified companies in the LeasePlan maintenance and repair network.
License & Title News
Did you know? December and January make up almost 25% of our total registration renewal volume. In December, we hit our highest on time renewal rate at 97.5%.
Michigan is our largest volume state for renewals in the month of February and almost all LeasePlan Michigan drivers have registrations expiring this month - 99% have been applied for or are already renewed!
We are continuing to closely monitor renewal turnaround times for states and DMVs throughout the country. Below are some of the high impact areas you and your drivers should know about:
Colorado

: Denver counties are currently experiencing a delay in renewals. Temporary tags have been extended for 90 days by going to the local DMV.

Delaware

: Dover locations are continuously experiencing labor shortages and delays. You can get status updates on some requests by location using this link: https://dealers.dmv.de.gov/Dealer/

Illinois

: All driver services facilities reopened for in-person transactions on January 24 after closing due to the surge in COVID-19 cases. We do not expect to see any delays directly related to this closure. https://www.ilsos.gov/news/2022/january/220120d1.pdf

Puerto Rico

: Supply chain impacts have caused a shortage of license plates and decals. Registrations expiring 1/31/2022 have been extended by the PR Government until 2/28/2022.

Tennessee

: Beginning January 3, Tennessee will be issuing new license plates to residents at time of renewal in 2022. We expect to see some delays related to this through January, however it should return to normal after this and we will be closely monitoring turnaround times. For more information on the new plates – visit the state's FAQ page https://www.tn.gov/content/tn/revenue/title-and-registration/renewals/coming-soon/new-license-plate-faqs.html

Hamilton County, TN

is currently experiencing a 2–4-week delay.

Wyoming

: Laramie County is currently experiencing a 6–8-week delay.
Planning to go green?
Check out these trends and tips:
In 2021, LeasePlan USA's electric vehicles on the road increased by 69%. Across these 1,800+ vehicles we saw:
36.2 million miles driven

4.2 million dollars in fuel savings

1.3 million gallons of fuel consumption reduced

17,000 tons of reduced C02 emissions
As you begin planning, it's important to know that the lower production levels for Model Year 2023 are expected to have a big impact on the availability of electric vehicles as well.
While some manufacturers will increase production for EV's in 2023, most manufacturers expect Model Year 2024 to bring much more availability for fleet electrification.
Ford will have a limited allocation of eTransits and Lightning in the 2023 Model Year

GM Bolt available now and eSilverado expected in 2024

Stellantis Promaster expected in 2024

Tesla has the most availability, but we are seeing a rise in pricing for fleet offerings and the "no dealership model" is creating a unique experience for drivers.
Published at January 2, 2022
Was this article helpful?