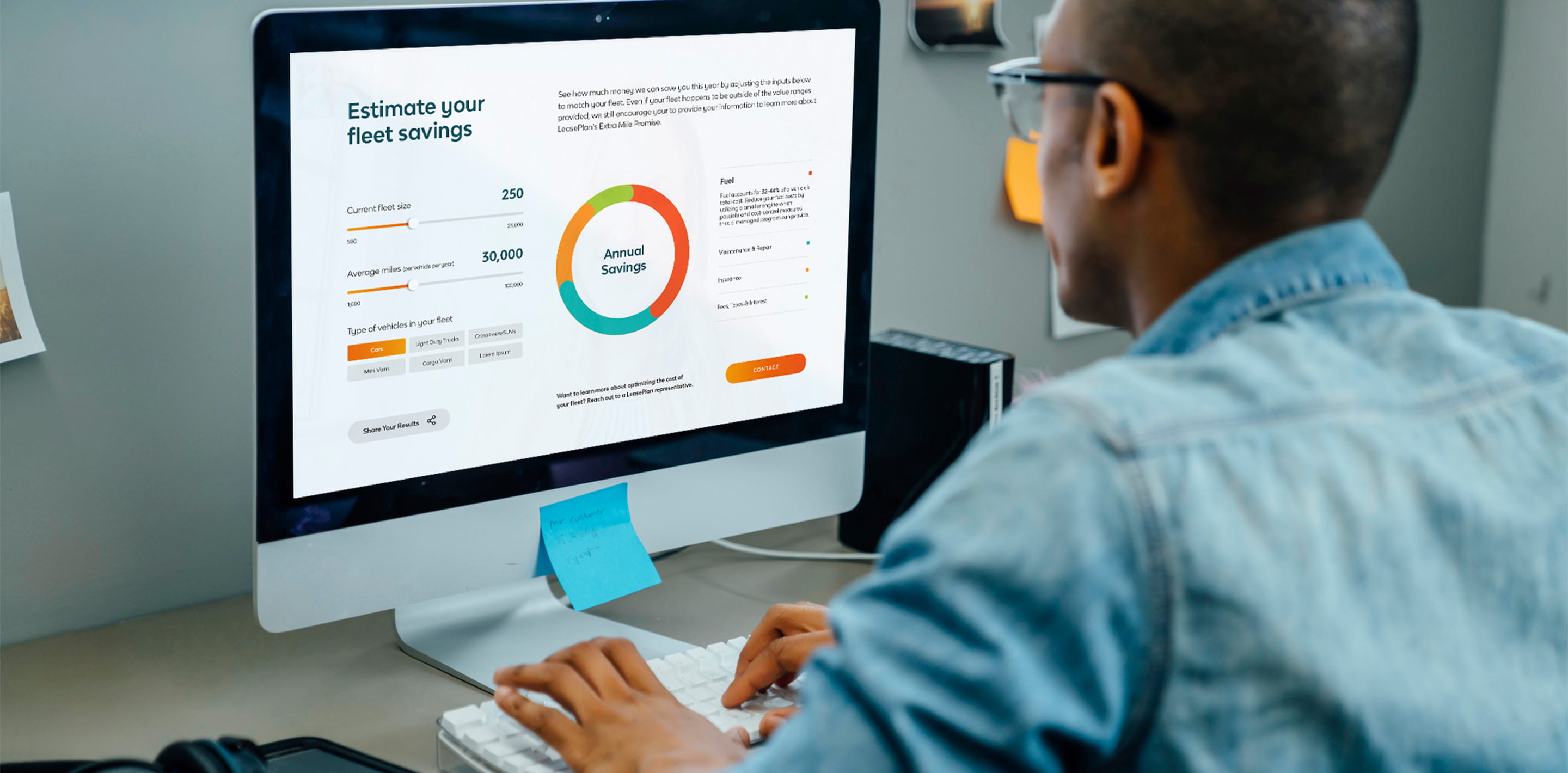 2022 Q3 Updates
10 min to read
Customer First
---
Check out how we're keeping you at the heart of everything we do.
How your feedback is shaping our future
Last month, we shared the two key themes that we identified from your feedback in our customer pulse survey:
Continue: The customer focus & partnership that we deliver Prioritize: How we handle your requests
This month, we are excited to share the actions we'll take throughout the remainder of the year to prioritize the way we handle your requests:
- Measuring time to resolve - We have introduced a project focused on understanding the time it takes to resolve your requests. We will be setting target resolution times (aka Operational Level Agreements) based on the type of request you have, measuring the performance of each request, and identifying ways to improve resolution times as needed. - Increasing your visibility of requests through ePlan Workspace - Our new request portal in ePlan will bring additional visibility into your requests. Not only will you be able to see all your open requests in one area, but also the current status, when your request was last modified, and the expected resolution time. You will also be able to communicate directly with the team working your request from ePlan, without having to send an email. - Improving time to reply by utilizing Fleet Team Care – This team is designed to provide same day replies to your requests when utilizing the dedicated phone number or email address. They are committed to achieving a high percentage of first contact resolution, with an average rate of 63.7% year to date. For requests that cannot be resolved first contact, the team ensures all necessary information is provided and sends it to a specialty team, within the same day of receiving. - Optimizing our request management teams – We are introducing a project focused on optimizing our request management process across all teams. The goal for the teams will be a faster, more focused resolution and to establish a single point of contact that will maintain a high level of communication until your request is resolved.
Reintroducing Fleet Team Care
Fleet Team Care, launched last year, was designed to assist fleet managers with their day-to-day requests. Since then, the team has continued to grow and improve the service they provide.
Check out some of the benefits of utilizing this team:
Available to assist with your day-to-day requests

Ready to serve you when you need them

Can address any of your inbound requests whether it's something they can resolve first contact or ensure your request gets to the right team within the business for resolution.

Provide same day replies to your requests via our dedicated phone or email address:

Phone - available 8am-6pm EST Monday through Friday

Email - same day replies if received by 5pm EST Monday through Friday

Focused on a high percentage of first contact resolution

Tenured professionals, capable of working in all systems and finding the information needed to quickly resolve your requests.

The average resolution rate for the year is 63.7%, increasing by 10% year over year.

Consistent, high level of customer service

All team members receive weekly call and case quality audits to ensure their providing a consistent level of service and high-quality customer experience.

The team must achieve a monthly performance score of 95% or greater in quality assurance.
We encourage you to utilize this team and see the impact it can have! Call us at 866.344.6514 Email us at lpus.customercare@leaseplan.com
A client exceeds safety goals using telematics
Challenge A LeasePlan client with a US fleet size of over 1,000 vehicles wanted to improve their safety program by reducing driver incidents using trend analysis. With a goal to coach drivers to improve safety records and minimize unsafe driving habits – including hard acceleration, harsh braking, and speeding – the program was equipped with tools to monitor driver behavior.
Solution After analyzing the challenges the client was experiencing, LeasePlan provided solutions to help reduce the costs and risks associated with unsafe driving, using telematics data to identify drivers who pose the greatest risk.
LeasePlan conducted Motor Vehicle Record (MVR) checks one to two times per year, or on-demand if requested. Drivers' licenses were continuously monitored for status or moving violation changes and results were made available to the client immediately – ensuring they knew when changes to individual driving records occurred.
The client also utilized LeasePlan's proprietary technology, OneScore, to help support the safety program by ranking drivers by their behaviors to reduce risk and encourage safety across the fleet. OneScore measures safety, efficiency, and compliance, assigning each driver a score, displayed in a driver scorecard dashboard. OneScore provided the client with real-time telematics data and driver behavior insights to identify risky drivers and assign targeted training lessons based on those behaviors.
In addition, LeasePlan created over 40 unique reports to monitor and improve driver behavior and the client created a safety team with 8 safety managers. The safety team used the telematics data to proactively manage their drivers and identify how the drivers could improve their overall safety records. The safety team also reviewed and investigated every incident – coaching drivers to help them reach the highest level of safety in their operationally efficient fleet.
Results Since implementing LeasePlan's telematics tools and using a proactive approach, the client has seen an 11% reduction in collisions, a 32% reduction in the number of preventable incidents, and a 55% decline in the number of injuries from incidents. Since the introduction of telematics, total losses have decreased by almost 43%. Additionally, the latest data from the first half of 2022 shows the number of collisions has reduced from 56 to 14, generating a savings of $112,832 in incident costs, when compared to data from the first half of 2021.
In addition, hard acceleration events have consistently decreased year over year while harsh braking has dramatically been reduced by 60%. The client consistently has less incidents per million miles than any other LeasePlan client.
Not only has this client found great value and success utilizing telematics to enhance their safety program, but the telematics data has also provided significant support in their sustainability goals by providing insight into the daily mileage patterns of their drivers. This data, which is heavily relied on globally because the United States has the largest fleet size for this client, allows them to identify which drivers would be considered EV-ready when they electrify their fleet.
LeasePlan USA is continuing to prepare for our upcoming change in ownership
It's been over two months since LeasePlan Corporation announced that LeasePlan USA would be acquired. Through this acquisition, our new lead investor will be a company called Athene, who is also the lead investor of Wheels-Donlen. We are very pleased that our new shareholders view us as a long-term investment.
We wanted to give you a brief update on what's happening at LeasePlan USA today, as we continue preparing for our upcoming change in ownership...
Transaction Timeline

: Pre-closing activities are progressing very well! At this point, we expect

closing

to take place around the end of the year. Until closing, LeasePlan USA and Wheels-Donlen will continue to operate as two fully distinct businesses and act independently of each other. As announced in the press release, there is an intent to eventually combine LeasePlan USA and Wheels-Donlen to create a new, unified fleet management business—however, it's important to understand that there will be a measured approach to our

integration

in order to prioritize your experience as a customer.

Business Update

: Our business remains strong, despite the ongoing challenges we are seeing across the industry with regards to inflation, vehicle shortages and supply chain disruptions. Now more than ever, we're focused on helping you navigate these

industry challenges

with proactive solutions to remediate the impact of these challenges. We are also pursuing efforts to diversify and solidify our funding strategy through an asset-backed funding platform, which is common in the leasing industry. With this platform, we will be better positioned to support your fleets, particularly given the current economic climate. Finally, our mid-year

customer pulse survey

closed mid-August. It was great to hear positive and constructive feedback from so many of you! Your voice is incredibly important to us, and we have started working through the results of the survey so we continue improving for you.
In summary, we are very excited about this next chapter in the story of LeasePlan USA. Rest assured that we remain focused on supporting your business and providing the best customer service and support for your drivers and fleet.
Thank you for partnering with us. We look forward to continuing to support your business!
Your feedback is helping to shape our future
Thank you to everyone who participated in our customer pulse survey this month! We achieved a strong response rate – hearing from more than 100 of you - an increase of 15% from our response rate on last year's pulse survey!
We are reviewing all the feedback and have identified 11 key themes from the 200+ comments you provided. There are 2 themes that stood out with the most comments:
The Customer Focus & Partnership that we deliver

- Over 80% of your comments expressed that this is your reason for recommending us and we should continue delivering in this area. There were several comments that called out specific team members by name which really speaks to the strong relationships you have. Customer Focus remains a top priority for LeasePlan as we head into our next chapter. We're excited to continue strengthening this area through our new Client Experience Partner role and Monthly Fleet Reviews which you can

read more about below

.

How we handle requests

– In this case, 65% of your comments indicated that we need to improve in this area. This was great feedback as we're working to improve our response time and the way that we communicate with you. We'll be excited to share some changes coming in this area throughout the rest of the year, with the addition of some new teams and our new request portal in ePlan.
Additionally, this was our first year including drivers in the pulse survey, and we were happy to hear from over 2,000! Drivers rated us on their likelihood to recommend LeasePlan, as well as their satisfaction across 12 of our key services. We were very pleased to exceed the benchmark likelihood recommend score and receive some great insight into the services we provide! If you are interested in seeing your drivers' specific results – reach out to us at customer1st@leasplan.com.
We are continuing to review all the results with a cross functional team and create our focus plans. We'll be excited to share the actions we are taking throughout the rest of the year based on your feedback!
Introducing LeasePlan's new Client Experience Partner role
We're excited to announce a new role within our team – the Client Experience Partner. This role is designed to provide you with proactive communication and performance reporting so we can help you optimize your fleet and improve your day-to-day operations. We've onboarded some incredibly talented experts to serve you in this way!
Our commitment to you:
Deliver Value

– report on service delivery and provide recommendations for improvement

Optimize

– partner with internal and external teams to ensure operational excellence and provide recommendations for optimization

Shape & Coordinate

– collaboratively identify, shape, and coordinate areas of opportunity
Coming soon – Monthly Fleet Review
Coming soon, we'll begin our Monthly Fleet Reviews. The objective of these meetings is to partner with you to provide consistent, proactive, and data-driven communications on your fleet's performance – including service delivery and environmental factors that could be affecting your fleet.
What to expect in your Monthly Fleet Review:
Proactive Communication – interactive and engaging conversations around license and title, case management, upcoming/overdue service, remarketing, and incident service

Dashboard Review – during our monthly meetings, your account team will guide you through our performance dashboards so we can create action plans to enhance processes and procedures
We look forward to introducing you to the Monthly Fleet Review!
Take a look at our recent L&T improvements
L&T Communications – paper to digital!
LeasePlan's new digital L&T communications are live
In an effort to increase on-time Renewals, we have created new intelligent communications that allow us to partner more proactively.
Your drivers will now receive all important L&T information via email instead of mail – so be sure to remind them to check their inboxes for action items.
What are the benefits of the new digital communications?
Your drivers will receive just-in-time reminders digitally based on state requirements and deadlines.

We'll be able to track engagement to ensure your drivers are receiving important updates.

We'll be able to follow up on delays more quickly and efficiently.

These improved communications will increase the likelihood that Renewals are completed on time.
L&T Renewals – new year-to-date record!
In June, we hit a year-to-date record for on-time renewals! We're very proud of this accomplishment, especially during one of the highest volume months.
Increase your on-time renewals by:
Ensuring your drivers provide any state-required documentation (emissions, safety inspection, etc.) as soon as possible after receiving the notification from LeasePlan.

Keeping your drivers' addresses up to date so the completed renewals can be sent to the correct address.
Athene is the Lead Investor in the Combination of LeasePlan USA with Wheels Donlen
This combination creates a strong competitor in mobility, which will allow Wheels Donlen and LeasePlan USA to provide enhanced solutions to corporate fleets. Benefitting from added scale, materially increased investment capacity, and differentiated capabilities, the combined company will be better positioned to service customers and facilitate growing trends towards electric vehicles and digital technologies.
The advantages of the combined company and Athene ownership:
International co-operation agreement with LeasePlan Corporation and LeasePlan Canada

A fleet management powerhouse with over 1,000,000 vehicles

Strong purchasing power representing your best interests

Solid financial backing by $245B assets and top 15 US bank

Securitization for competitive and flexible financing
If you have any questions or concerns about what this means for your fleet, please reach out to your Customer Experience representative.
Published at July 2, 2022
Was this article helpful?