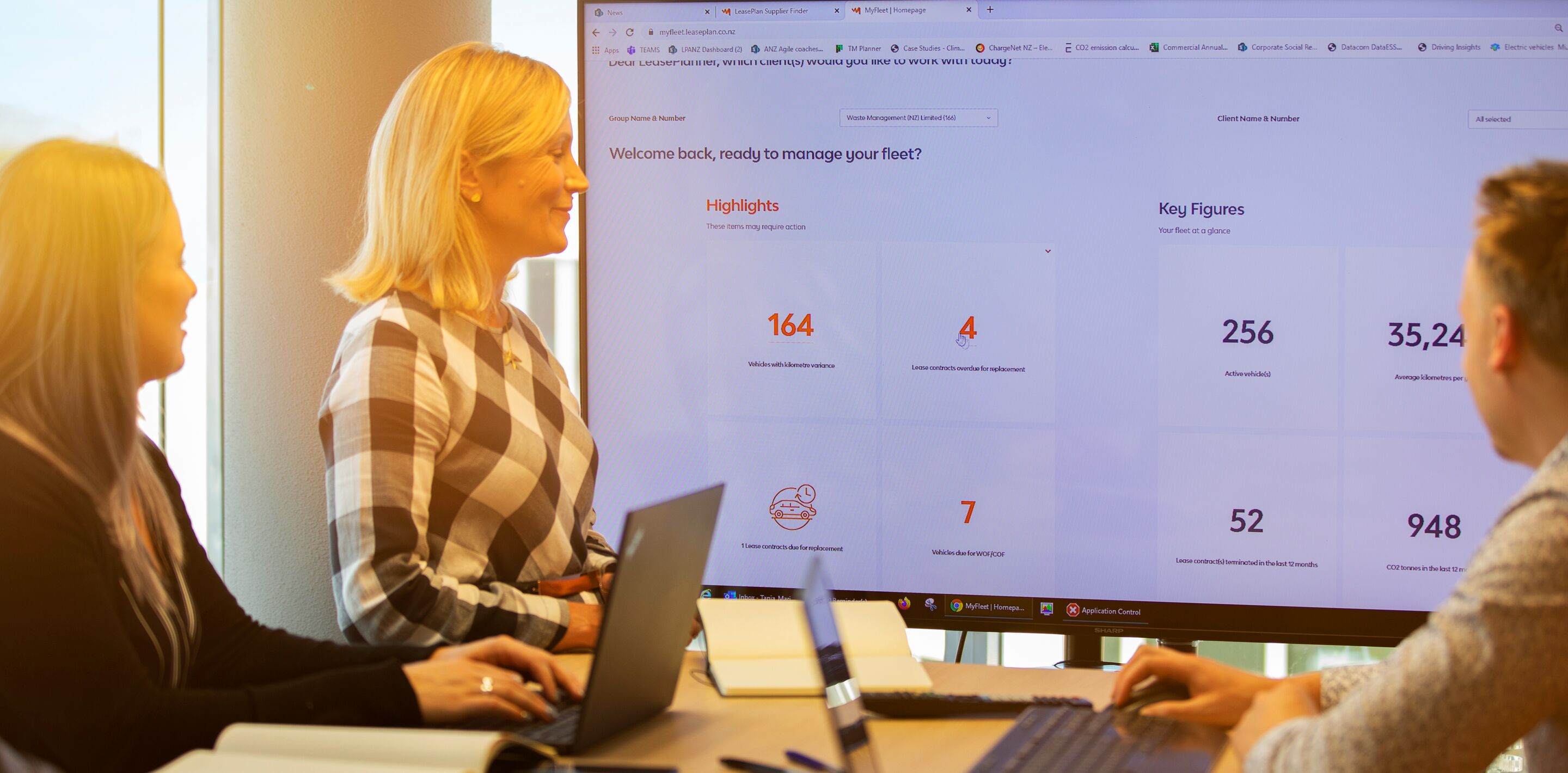 Three reasons to source your telematics from a fleet management company
2 min to read
Technology
---
When selecting a telematics vendor, it's vital to understand if they can easily integrate into the fleet management platform of your FMC.
Telematics, or telemetry, is simply defined as the remote collection of data but in order for this data to become actionable information, a combination of hardware and software is needed. The hardware, such as plug-in devices, accelerometers, and GPS transmitters is matched to a vehicle based on its vehicle information number (VIN). The software converts these measurements into vehicle insights such as diagnostics, fuel burn, seatbelt usage and many other things.
All of this data is extremely valuable because ultimately a company will be able to improve visibility into their fleet, reduce costs, and improve safety. However, this information is not as impactful if the fleet manager is unable to obtain relevant context when viewing the data. When selecting a telematics vendor, it's vital to understand if they can easily integrate into the fleet management platform of your fleet management company (FMC), to ensure that they provide that relevant context.
Three critical areas to consider when implementing telematics are:
1.

Driver identification

. Standalone telematics platforms don't typically contain driver information whereas the fleet management platform (provided by your FMC) maintains vehicle-to-driver assignments. This information is helpful in identifying risky behaviors such as speeding, braking hard, and rapid acceleration.

2.

Vehicle identification

. Keeping up with 17-digit VINs found on every vehicle is difficult. Meaningful asset numbers are commonplace in the fleet industry for tracking vehicle total cost of ownership (TCO), fuel efficiencies, and drive time, and should be available through the fleet management platform.

3.

Vehicle groupings

. Most fleet vehicles don't operate one-by-one. Instead, they're often grouped into cost centers, branches, or departments. Fleet management platforms should enable vehicle hierarchies (groupings) to manage costs and distribute meaningful reporting throughout your organization.
To get the most out of a telematics solution, check to see if your FMC has one that is already integrated into its fleet management platform, and if not, be sure to check that the solution will integrate with your system and provide you with the data that you need to optimize your fleet.
OneConnect from LeasePlan
Make the right decisions at the right time with this cloud-based one-stop telematics solution that offers the value of vehicle data enriched with your own fleet data. OneConnect makes it easier than ever to monitor driver behavior, fuel costs, maintenance trends and expenses all in one convenient location.
Published at April 5, 2022
Was this article helpful?
---