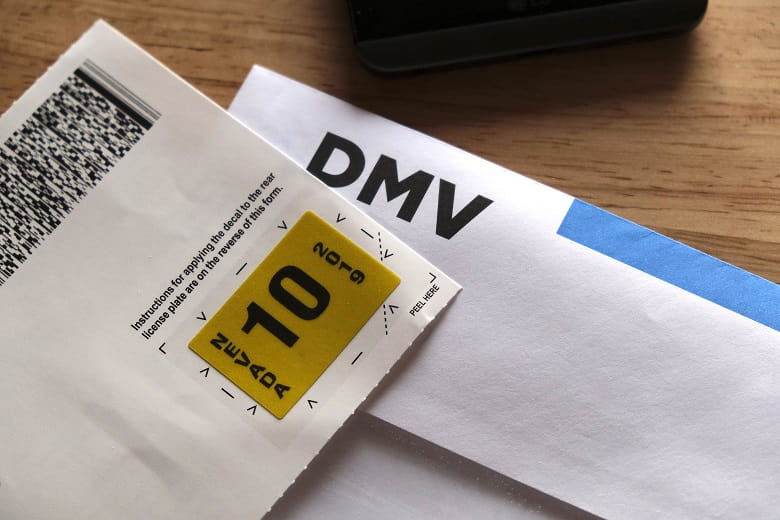 Taking the work out of registration renewals
3 min to read
Technology
---
Imagine a world where your registration is done for you, and done right the first time, directly from your phone.
It's a chore that almost nobody gets excited about: it involves paperwork, hours in the DMV waiting area, and it happens every single year. Yes, we're talking about car registrations. In some states it's possible to renew a vehicle's registration online, but if your business takes you across state lines, or your company is based in multiple locations, things can get confusing pretty quickly.
Imagine a world where your registration is done for you, and done right the first time. We're not even talking about having a personal assistant to help you, we're talking about activating your registration directly from your phone. Sounds like a dream? The MyLeasePlan app can make that dream a reality.
Registrations during a pandemic
Registration processes can differ between states, counties and sometimes even towns. In some states, registration has to be done in person, so in years gone by, you may have had to find time between meetings to line up at your local DMV to re-register your vehicle. As the pandemic hit and began changing our approach to everyday interactions, suddenly it wasn't possible to visit a crowded waiting area like the ones we see at most DMVs. A year later, many DMV offices are still completely closed to in-person visits. So, how have people been working around this 'new normal'?
The pain-points
For some states, the work-around has been to take registrations online. This is definitely simpler, but still requires having the right paperwork, writing checks, handling reimbursements or filing expenses with your company. Some states have a much more arduous process which can require visits to the county tax office and all kinds of running around town that most of us just don't have the time for. Either way, it can quickly become a headache.
Do you know if your state or county requires a vehicle inspection prior to completing your registration? Add that to your to-do list.
Then there's the possibility of making a mistake. It's not uncommon for a typo, misspelled name or wrong address to appear on a registration renewal, and when this happens, it can take up to 45 days for the DMV to correct the error. Corrections can only be made once you've produced all the relevant paperwork about the vehicle and its owner and driver.
The possibility for lapsed registration is real, even for the most organized among us.
Let's talk solutions
In a perfect world, registrations would be instant, easy and wouldn't require a second thought. Well, that perfect world is here in the form of the MyLeasePlan app. Not only does the app keep all of your vehicle's relevant information in one place, it will also complete instant registration renewals for your vehicle at the click of a button. This new functionality only recently added to the app has been a game-changer for users.
App users receive a reminder that it's time to register their vehicle, and submit their request directly to LeasePlan, who will manage all the specifics of state and county requirements. It's quick and simple to use, and if you do have questions or run into problems, LeasePlan is available to help by phone, email or our virtual chatbot, Elle.
So easy, it's fun!
We're sure you never expected to find car registrations fun, but MyLeasePlan has made that a reality for thousands of drivers using the app daily. The only question left is: what will you do with all the free time you've gained?
The MyLeasePlan app takes care of every detail of driving a company car with none of the hassle. If you're already a LeasePlan customer, contact your account manager to get started today. Or, if you're interested in finding out more about how LeasePlan's digital solutions can help your business, contact us here.
Published at July 16, 2021
Was this article helpful?
---