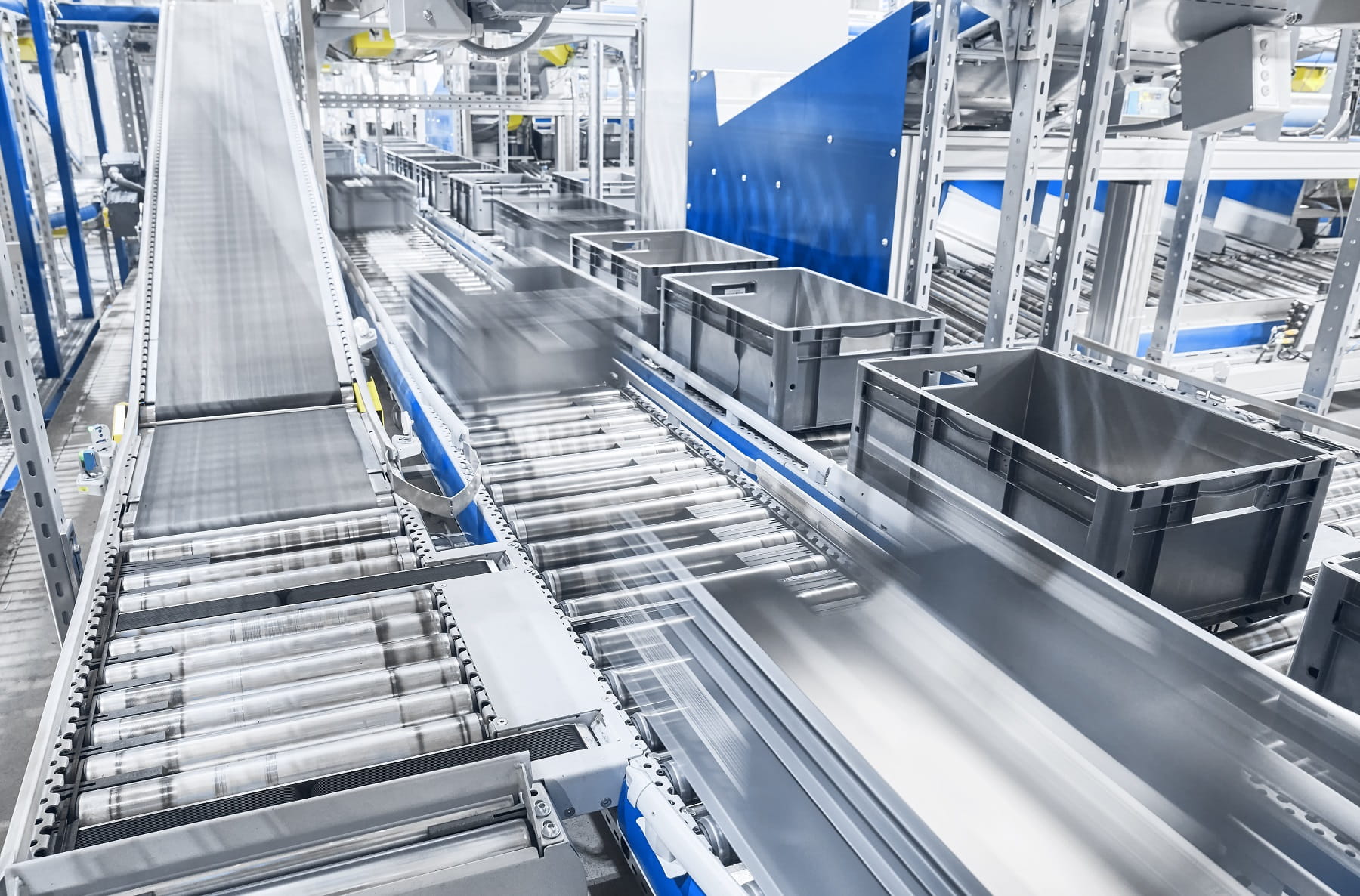 Innovative Omnichannel Fulfillment Solutions
5 min to read
Technology
---
Omnichannel fulfillment is the process of fulfilling orders through various sales channels such as retail stores and online. Lofty customer expectations have driven the need for organizations to support omnichannel fulfillment and seek out material handling solutions to support efficient omnichannel fulfillment.
What is omnichannel fulfillment?
McKinsey's research shows that customer expectations are high. They expect fast and free shipping and most shoppers will take their business elsewhere if delivery times were slow. Omnichannel fulfillment uses several channels to fulfill customers' orders, regardless of the channel they have used to place the order.
Before omnichannel fulfillment, customer orders were handled and fulfilled in a single channel. This could be in a store, over the phone, or through an online purchase. However, with the increase of customers wanting to shop across channels (in-store and online), retailers are looking for ways to fulfill customer orders from all sales channels through a single distribution center.
The rise of omnichannel fulfillment
The COVID-19 pandemic has impacted retail and has only enhanced omnichannel fulfillment – through necessity. Due to local limitations and consumer concerns regarding the health risks of online shopping, retailers have to adapt to rapid customer growth. Consumer preferences expressed likewise about more flexible returns like alternative drop-off sites.
Continuous Innovation
Innovations are crucial in expanding Omnichannel Order Processing. Moreover, firms must keep experimenting with new technology for seamless fulfillment. Several firms have watched their companies evolve, but more focus must be on bold moves that provide high potential for rewards. So there is some white space for supply chains to fill. Whether it's through new solutions such as micro-fulfillment centers, advanced material handling solutions, or acquisitions – from a logistics perspective.
Backing of eCommerce and Omnichannel Marketing
In large part, the current change to the omnichannel retail model was due to the amplification of e-commerce. Retail brick and mortar revenues are fairly stable, while online retail revenues continue to rise. Increasing demand for streamlined orders and the modernization of the order fulfillment industry have stimulated interest.
This means that retailers need to ship products from any location to meet customer demands. To support this increase in demand, distribution centers and warehouses are implementing material handling equipment such as conveyor systems and automated storage and retrieval systems (AS/RS).
Material Handling Solutions for Omnichannel Fulfillment
Warehouses and distribution centers have turned to material handling equipment to support the increasing demand for omnichannel fulfillment, rising labor costs, and improving throughput. Today's material handling equipment is designed to improve the efficiency of handling customer orders and increases throughput.
For instance, conveyor systems can help to move products quickly and efficiently from the warehouse to the shipping area. Additionally, automated storage and retrieval systems (AS/RS) can help to store and retrieve products quickly and easily.
When implementing these solutions, it is important to consider the size of the distribution center or warehouse. A smaller distribution center or warehouse may not require as much equipment as a larger one. However, it is important to consider the needs of the customers and how the material handling solutions will help to meet those needs. An organization, currently at capacity and looking for new space, can maximize space by implementing narrow aisle forklifts or an AS/RS.
Automated Storage and Retrieval Systems (AS/RS)
Distribution centers and warehouses are implementing AS/RS to keep pace with the demand for omnichannel fulfillment. An AS/RS can automate the storage and retrieval of materials, which can speed up order picking and packing. Advanced storage and retrieval systems come in a variety of configurations, including carousels, vertical lift modules (VLMs), and shuttle systems.
A carousel is a good solution for small part picking applications. A VLM system can be used to store and pick heavy or bulky items like furniture, appliances, or construction materials. Shuttle systems are ideal for full case handling in high-volume distribution centers and warehouses. These systems incorporate automated guided vehicles (AGVs) that shuttle trays or pallets of goods to a lift where they can be retrieved by an operator.
An ASRS is not applicable in all distribution center and warehouse environments, so it's important to consult with a material handling expert who can help you determine if this type of system would work in your facility.
Conveyor Systems
For omnichannel fulfillment, conveyor systems should be designed to handle both large and small items with ease. Conveyor systems can be used as part of a material handling solution for omnichannel fulfillment or they can be used to support other warehouse operations such as order picking and packing.
Both powered and gravity conveyors are commonly used in warehouses and distribution centers to move materials throughout the facility. Conveyors can also be used to move pallets or cartons between stations.
Powered conveyors can be either belt or roller based while gravity conveyors use a variety of methods including incline belts, chutes, or slides to move goods. Powered conveyors are used to move products quickly and easily over long distances or to transfer products between buildings.
Gravity conveyors are often used when products need to be transferred between different levels in the warehouse, such as from the shipping and receiving area to the production floor.
In addition, many conveyor systems can be integrated with automated systems to create a complete material handling solution. Conveyor systems are an important part of any warehouse or distribution center and should be considered when planning for omnichannel fulfillment.
Robotics
The robotic market is hot right now and robotics are becoming an increasingly popular solution for material handling. Full Robotic material handling solutions or deploying cobots is proving to be a viable answer to the SKU explosion and the need for flexible, low-cost automation. Robotics is being used in many industries to automate tasks that were once done by human employees.
Robots support omnichannel fulfillment by automating tasks in the warehouse and distribution center. This includes order picking, packing, and palletizing. Robotics can help to improve accuracy and efficiency in these areas. In addition, robotics can help to reduce labor costs in warehouses and distribution centers.
When considering a robotics solution, it's important to work with a material handling expert who can help you determine which type of robot is best for your specific application. Robotics is a great way to improve efficiency and accuracy in warehouse and distribution centers, but they must be selected and implemented correctly to be effective.
Conclusion
So, as you can see, with the ever-growing trend of omnichannel shopping, warehouses and distribution centers are needing to find ways to keep up. There are material handling solutions out there to help.
If you're in charge of a warehouse or DC and are looking for ways to support your customers' multichannel needs, be sure to contact LeasePlan. We'd be happy to discuss your options and help get you set up with the best material handling equipment for your business.
Published at May 20, 2022
Was this article helpful?
---