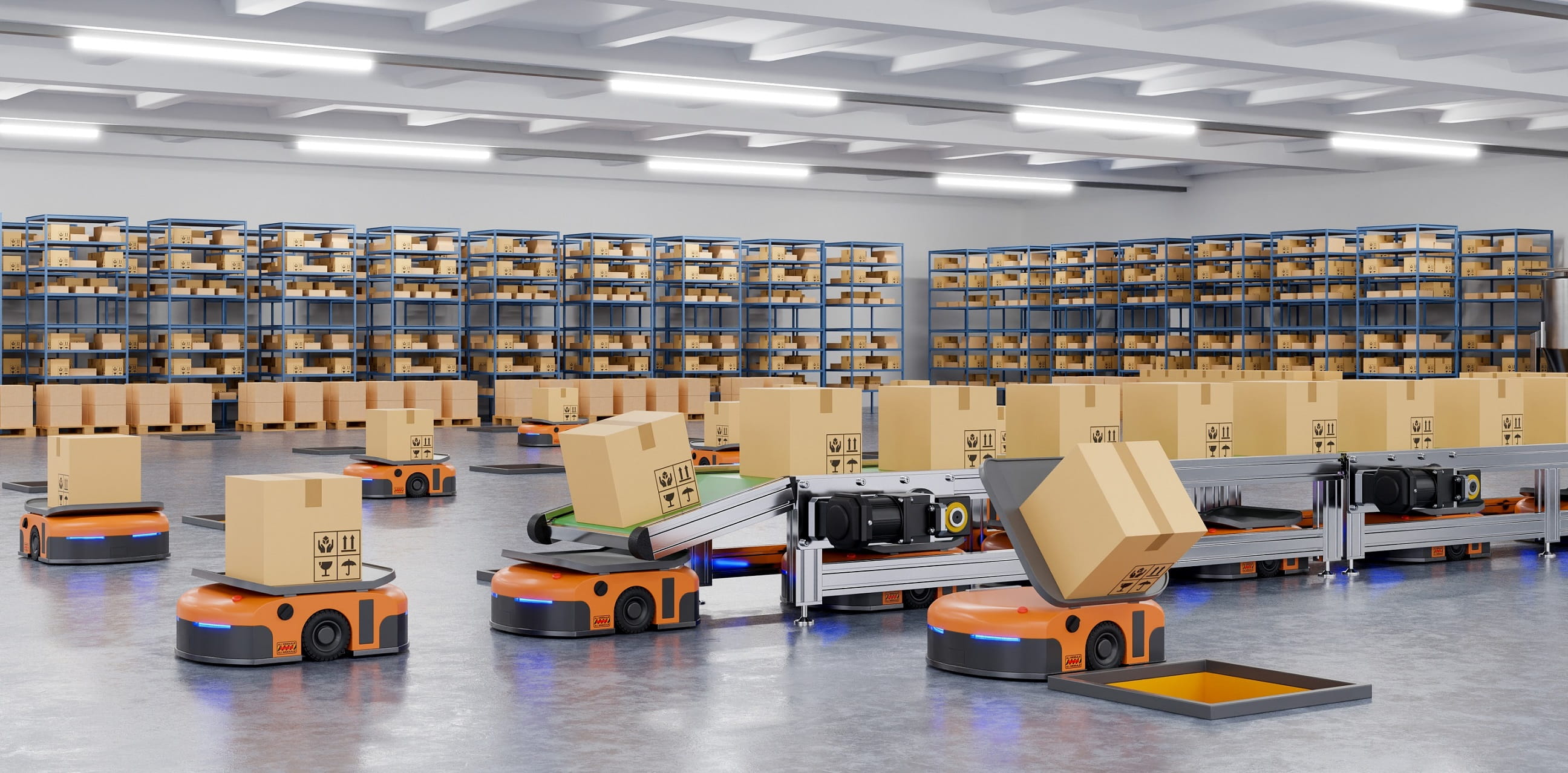 Micro-Fulfillment Centers: Shortening the Last Mile
5 min to read
Technology
---
A micro-fulfillment center or MFC is a small, highly automated, modular designed, localized fulfillment center that serves customers in a specific area. These centers are used to fulfill online orders, in store shopping and curbside pick-up.
"All endeavor calls for the ability to tramp the last mile, shape the last plan, endure the last hour's toil. The fight to the finish spirit is the one characteristic we must possess if we are to face the future as finishers." - Author: Henry David Thoreau
The last mile of a race can either be an exhilarating finish or excruciating depending on conditions and preparation. For years, organizations have struggled to conquer the last mile. It is the most expensive part of the supply chain journey making up an estimated 41% to 50% of the total logistics cost to fulfill a product.
It is no wonder that organizations are looking for ways to shorten the last mile by bringing small-scale fulfillment centers closer to the customer. These small, localized Micro Fulfillment Centers (MFC) are popping up all over the country as stores like Walmart look for more efficient ways to serve their customers. This article will explore the benefits of micro-fulfillment centers and how they are reshaping the last mile for supply chains.
What are MFCs and how do they work?
A micro-fulfillment center or MFC is a small, highly automated, modular designed, localized fulfillment center that serves customers in a specific area. These centers are used to fulfill online orders, in store shopping and curbside pick-up. Micro-fulfillment centers range in size from 2,000 to 50,000 square feet and are operated by a third party or the retailer itself.
Micro-fulfillment centers employ automation technology to reduce the amount of space required for fulfillment. Autonomous Mobile Robots, shuttle systems, and sorting systems are automated solutions utilized in MFCs. This technology allows businesses to maximize space both vertically and horizontally while quickly fulfilling omnichannel orders. Micro-fulfillment centers are set up with the sole purpose of picking and moving products quickly allowing them to fulfill orders more efficiently than traditional distribution centers.
MFCs and the continued growth in eCommerce also drive the need for Last-Mile Delivery (LMD) vehicles. To achieve same-day fulfillment, many retailers have either invested in a 3rd party delivery service or taken on fleet management by investing in LMD vehicles.
Benefits of micro-fulfillment centers
MFCs present a number of advantages over traditional fulfillment centers, the most obvious being their location. They're placed in densely populated urban areas closer to the customer, which improves delivery times. MFCs can also be scaled up or down relatively easily, making them an attractive option for companies that are expanding or contracting their operations. This allows retailers to better meet customer needs and provides a competitive advantage.
Lower Costs
One of the biggest benefits of an MFC is they can reduce final mile costs. By locating micro-fulfillment centers closer to customers, retailers can save on shipping costs and get products to customers faster. Automation lowers costs by reducing the need for manual labor.
Inventory turns also improve with micro-fulfillment centers because inventory is closer to the customer base and therefore moves faster. This means that retailers can carry less inventory overall, further reducing costs. By using an existing store to set up a micro-fulfillment center, organizations save on the cost of building a new facility. This also has the added benefit of reducing environmental impact.
Better Customer Experience
The Micro-fulfillment strategy doesn't just look to reduce last-mile costs. The customer experience is front and center of the MFC strategy. Customers expect fast delivery, often same day or next day. This is especially true for products that are time-sensitive, such as items from the food and beverage industry. Micro-fulfillment centers can help meet this expectation by having a shorter distance to the customer. Meeting these needs has become a true differentiator among retailers in terms of customer loyalty.
MFCs provide a greater opportunity to satisfy the method of fulfillment and speed of fulfillment expected by the customer regardless of how they are shopping. In-store shopping, Buy Online Pickup in Store (BOPIS), and same-day deliveries are all possible through micro-fulfillment centers. By bringing products closer to the customer through Micro-fulfillment centers, organizations provide a flexible and efficient logistical solution to last mile fulfillment.
Optimized Space Utilization
Another benefit of micro-fulfillment centers is that they can make use of unused space or provide a solution for lack of space. Often, existing stores have unused space that can be converted to support micro-fulfillment. This space can be put to use quickly and easily but may require an additional investment in infrastructure. The combination of eCommerce growth, need for space, and high real estate prices have organizations looking to make use of unused or underutilized space.
MFCs maximize space and efficiency through automation technology. Technology such as AutoStore allows for a smaller footprint and uses less energy than traditional methods. Autostore brings the product to the picker faster than traditional aisle picking. By using robotics and other automated technologies, micro-fulfillment centers are able to reduce the amount of space needed for fulfillment. This not only saves on costs but also allows retailers to fulfill orders more quickly and efficiently thus improving customer loyalty.
How MFCs are shortening the Last Mile
Micro-fulfillment centers are changing the last mile for supply chains. Rising fuel costs, labor costs, inflation, labor availability, and increased customer expectations have organizations challenging the way they manage the last mile. The traditional method for fulfillment has been to ship products from a central distribution center to the retailer or directly to the customer through an online order. However, this is becoming less and less efficient as customers demand faster shipping times and transportation is becoming more expensive.
Carrier Capacity is another challenge facing organizations. Over the road transport costs and availability are being squeezed by capacity issues withi the trucking industry. This means that shippers are looking for alternatives to move goods closer to their final destination. By locating micro-fulfillment centers closer to customers, retailers can reduce shipping costs and get products to customers faster. In addition, micro-fulfillment centers can provide more flexibility in fulfillment.
Food and beverage companies are turning to micro-fulfillment centers as a way of shortening the last mile. Food and beverage is one of the most heavily shippable items, so it's no surprise that much thought goes into how they're delivered to their customers. Food delivery service providers like Instacart have begun partnering with retailers and grocery stores in order to offer their own micro-fulfillment services.
All in all, micro-fulfillment centers offer a number of advantages for food and beverage companies looking to shorten the last mile. Thanks to their location, scale, and automation, they're able to get products to customers faster and more efficiently than ever before.
Conclusion
Micro-fulfillment centers are still a relatively new concept, but they offer some clear benefits for organizations looking to compete in today's omnichannel world. They provide storage and fulfillment solutions that traditional warehouses don't and can help meet the ever-growing customer expectation for faster delivery. Additionally, as automation continues to grow, it is likely that more tasks will be taken over by machines, which will leave humans free to do other tasks such as customer service. This will help to improve the customer experience and ultimately increase sales.
If you are interested in improving your last mile operations, LeasePlan can help. We offer a variety of transportation and logistics services that can help you get your products to the customer faster and more efficiently. Contact us today to learn more about how we can help you achieve success in the ecommerce space.
Published at June 7, 2022
Was this article helpful?
---