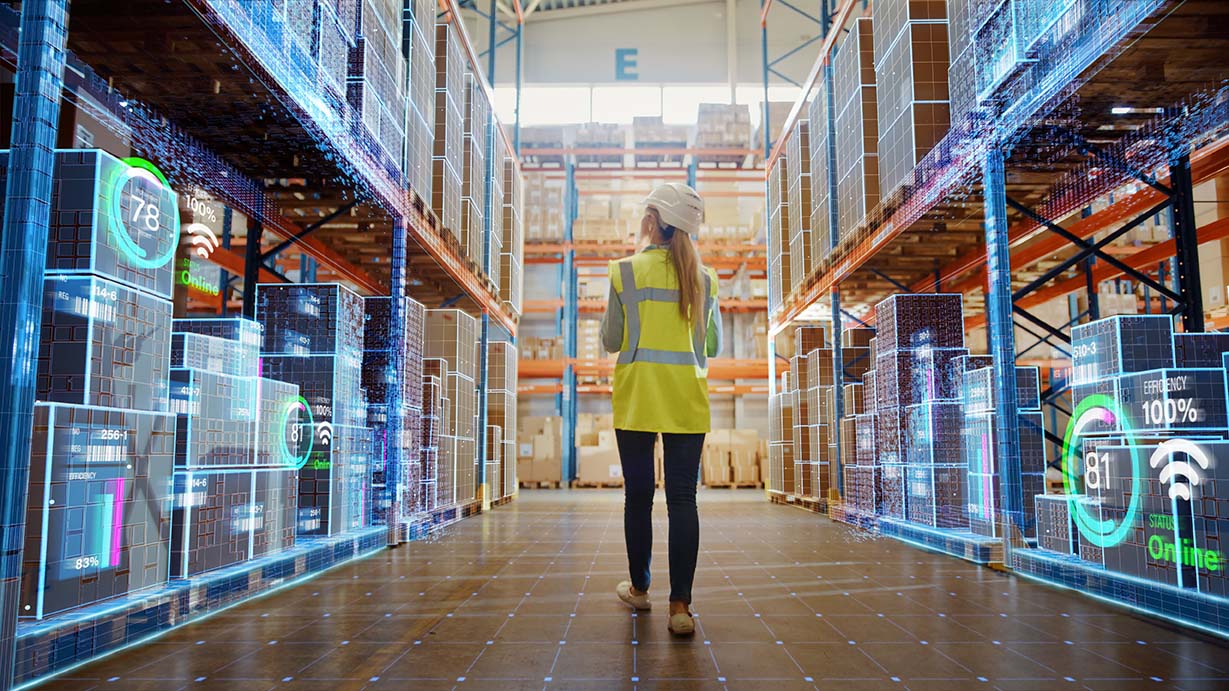 Evaluating Material Handling Equipment is Complicated, but it Doesn't have to be Difficult
Abstract
In this day and age, every company is looking for ways to cut expenses and improve their bottom line. Doing so strategically requires a lot of data and the experience to know what to do with it. In most areas like productivity or forecasting, in-built data collection (and oftentimes even analytics) is almost a given through supply chain solution software. There are people in the average operation who are experts in those things and are great candidates for evaluating spend and brainstorming how to reduce it. When it comes to material handling equipment, data isn't quite as easy to come by, and it's not so obvious who should be charged with evaluation and analytics to help make smarter decisions. By relying on simple decision-making guidelines and technology that makes collecting and analyzing MHE data quick and easy and much less prone to error, companies can effectively evaluate their material handling equipment and make smarter decisions for their bottom line.
Problem
While it may seem simple enough, there are a lot of factors that stand in the way of proper evaluation of material handling equipment. Here are two of the main issues that make material equipment handling evaluation difficult for many companies.
**Data Collection ** In the MHE space, data can be collected manually. Maintenance techs are often charged with entering run time data that's used to determine cost per hour. However, a simple cost per hour metric doesn't provide a full picture of cost of ownership in any material handling equipment class. Maintenance and repair data is also necessary to determine a piece of equipment's level of efficiency. While the maintenance department may be keeping track of each cause for failure and the repairs necessary for the equipment to be productive again, that data is often siloed and therefore underutilized. Assuming data is being collected, the perils of human error are often a plague on end results. Many times, companies fail to collect run time or maintenance and repair data altogether, leaving them completely in the dark when it comes to utilization, necessary maintenance, the true cost of equipment ownership, and how the state of their equipment is affecting efficiency. Lack of data for analysis means that companies are sorely equipped to make cost-effective or even operationally effective decisions regarding their material handling equipment or even their operations overall.
Experience Even when data is collected properly and presented for analysis well, the question that plagues many companies is, "Who is best qualified to evaluate our MHE?" Often, the issue is that the front office or operations floor managers don't know enough about the equipment itself and are rarely involved in the collection of data and the maintenance department doesn't know enough about the financials to make well-informed decisions. Without assigning a specific role to cover MHE evaluation, it can be difficult to find someone who is positioned just right, with the right mix of experience in the space and upper-level accounting and operations knowledge. Those in finance and operations positions would be hard-pressed to acquire all the data that they need to determine the need for equipment and efficiency of current equipment. They have to rely on maintenance staff or laborers on the floor to keep track of utilization, maintenance, and any mechanical issues that require repair. Maintenance staff oftentimes has a lot on their plate already. Oftentimes they aren't charged with collecting much data at all, but instead simply focus on keeping equipment on the floor in good shape. When they are, consistency of data collection and input can be an issue. It's commonly accepted that an error rate of around 1% is normal in manual data entry, and in a position where there's a lot going on aside from data entry, you can likely count on a steeper error rate.
Background
**MHE Evaluation ** The evaluation of material handling equipment begins with the collection of data. This ideally includes the following data sets:
Maintenance cycle and expenses

Battery efficiency, repair, and replacement data
Other data should also be collected and saved for use in future evaluation, including
Installation and training expenses

Initial cost of lease/purchase of equipment
** Supply Chain Woes Mean Woes for Supply Chains, Too ** MHE evaluation is particularly important at present due to supply chain issues that make obtaining new equipment incredibly difficult. Parts shortages are also rapidly becoming a major issue, meaning that even fixing old equipment can be almost impossible if you're not prepared in advance. Companies have to stay ahead of the curve or they could wind up struggling to make it through these unprecedented times with the equipment they have on hand, no matter how inefficient or cost-ineffective it may be. By not planning ahead for maintenance or replacement of MHE, they may also find that they're losing out on the current high returns for used equipment due to global shortages in new and used equipment alike. In these uncertain times, thorough and timely MHE evaluation could make a huge difference in the level of resilience in supply chains.
Solution
These simple guidelines can make it easier for companies to make decisions regarding their material handling equipment based on how much the equipment is used and how much it is costing to run it.
The 4 R's
Retain – High Utilization, Low Cost per Hour

Relocate – Lower Utilization, Low Cost per Hour

Remove – Low Utilization, High Cost per Hour

Replace – High Utilization, High Cost per Hour
The above guidelines make it simple to make cost-effective decisions about what to do with material handling equipment. However, in order to make the simple guideline work, you need data and analytics for each piece of equipment in your fleet. Therein lies the problem for most companies when it comes time to evaluate their equipment. They don't have the data and what they do have is in a format that they can't do much with until someone gets it into a readable format. Despite the complex nature and all the above-mentioned problems that many companies encounter while trying to collect material handling equipment data, that doesn't have to be difficult, either. As is often the case for supply chain challenges, the solution lies in technology. A system set in place to track all the necessary data can help you get real-time impressions of how your equipment is working for you, how much it's costing you to run it, and how you're using it so you can ultimately decide what equipment to keep, move, remarket, or replace. Since it's difficult to find a person in a position with the right mix of accessibility and experience to track and evaluate material handling equipment data, a service that helps handle MHE data and evaluate it, making experience-driven recommendations based on the results could be incredibly helpful for many companies, saving money in the long run. When it's time to retire equipment, that same service may be able to help remarket used equipment so that the company receives the highest returns possible.
Conclusion
Many companies ignore material handling equipment evaluation altogether because they're ill-equipped to manage it or because they don't see the value in it. However, it doesn't have to be difficult, and it doesn't have to negatively impact the bottom line. In fact, by employing a service to help tackle material handling equipment evaluation, companies may find that they save money in the long run through better maintenance (including battery and tire repair and replacement) and smarter equipment management.
Published at February 24, 2022
Was this article helpful?
---