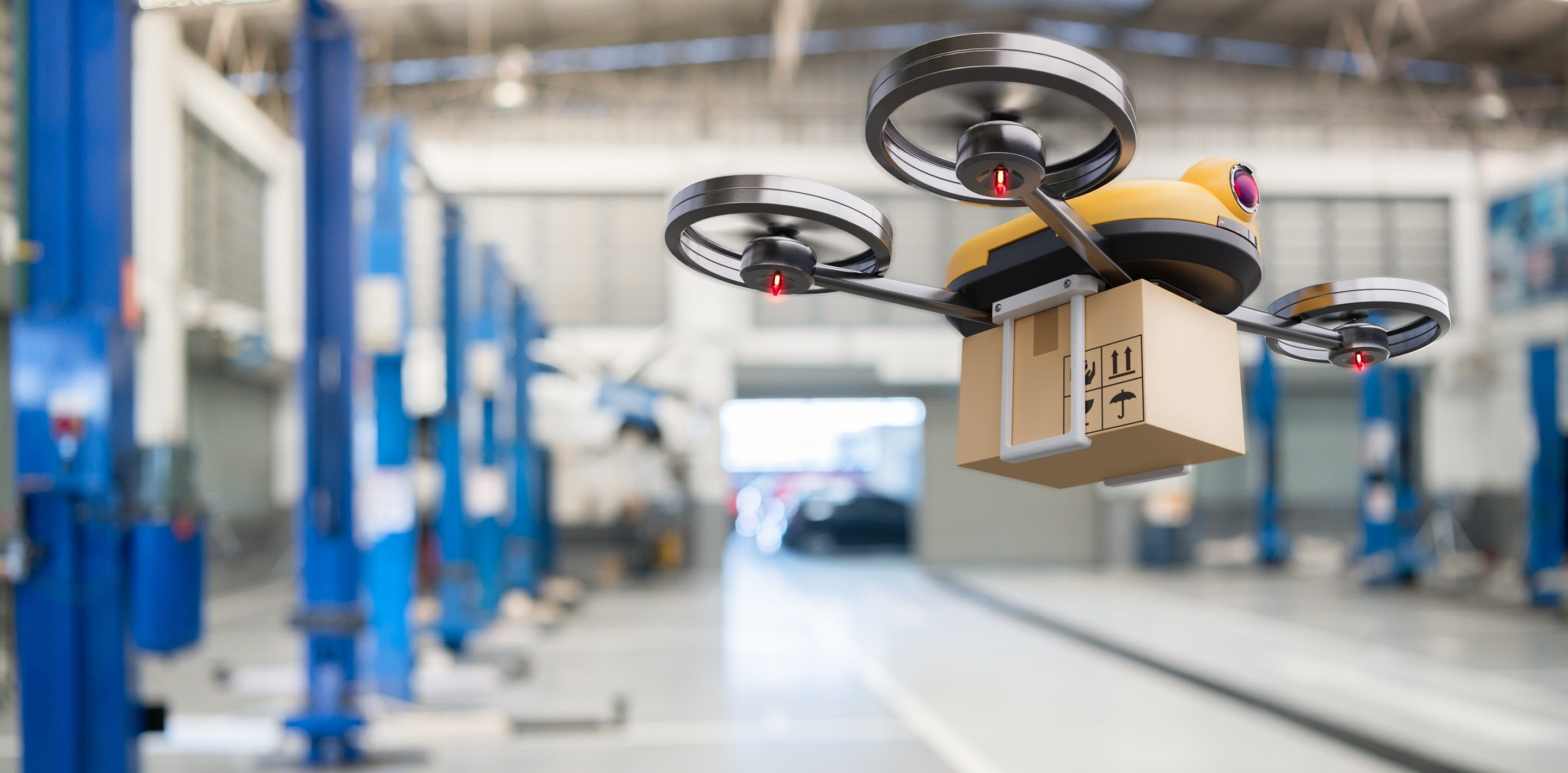 Disrupting the Last Mile
5 min to read
Technology
---
There are a number of challenges that organizations face when trying to manage the last mile, including minimizing cost, ensuring transparency, visibility, increasing efficiency, and improving infrastructure.
The last mile of a supply chain or transportation process is the last leg of the journey, from the transportation hub to the customer's front door. This final stretch can be difficult and expensive to manage, as it often involves transporting goods or packages over a short distance in an urban environment. There are a number of challenges that organizations face when trying to manage the last mile, including minimizing cost, ensuring transparency, visibility, increasing efficiency, and improving infrastructure.
When it comes to last-mile delivery, we're not just talking about the final leg of a trip. We're talking about the most difficult part of any journey: getting from point A to point B. In this case, "point A" is a distribution center, and "point B" is an online or offline store where customers can pick up their packages in person or have them delivered. The complexity of the challenge has led many companies to invest heavily in technology that can make last-mile deliveries more efficient and cost-effective.
It's no wonder then that so many people are looking for ways to improve last-mile logistics (which includes everything from warehousing, sorting, and transporting goods) with new technologies.
Why is the Last Mile such a problem?
Solving the last mile problem is critical for businesses because it can have a huge impact on their bottom line. The last mile accounts for up to 50% of the total cost of delivering goods, so finding ways to reduce those costs can be a major boost to a company's profitability.
Visibility is another issue that companies face when it comes to the last mile. The farther away a distribution center is from the store, the less visibility a company has into what's happening with their products. That can lead to stockouts, overstocks, and other costly problems.
Many organizations were struggling to efficiently manage last-mile operations prior to the pandemic. The acceleration of eCommerce has made this more of a priority and more challenging. Organizations must adapt and accelerate their own operations to capitalize on this growth.
Another issue that businesses face is the need to improve their infrastructure in order to handle the increased demand for last-mile delivery. Many companies are expanding or building new distribution centers to handle the additional load, but that can be a costly undertaking.
Mistakes are costly when they occur in the last mile as they impact the customer experience. A missed opportunity to meet or exceed a customer's expectations can cost an organization that customer for life.
Manufacturers and retailers list reducing costs, greater control of consumer experience, and simplified ordering with improved visibility as the top 3 last mile initiatives.
There are a number of different technologies and strategies being used to solve and potentially disrupt the last mile. Here are some of the most popular:
Drones Drones are a hot topic when it comes to last-mile delivery, thanks to their potential for speed, efficiency and cost savings. They could be especially useful in rural areas or places where the infrastructure is not yet in place for traditional last-mile delivery methods. Zip-line is one disrupter that is using drone technology in Africa to deliver emergency medical supplies. Zip-line was a critical asset in delivering PPE during the covid pandemic. However, there are still some challenges to overcome before drones can be widely used for package delivery, such as regulations and safety concerns.
Automated Vehicles Driverless cars and trucks are another technology that has the potential to revolutionize last-mile delivery. They could help reduce traffic congestion, minimize emissions and make last-mile delivery faster, cheaper, and more efficient. Just like drone technology, there are still some regulatory and technical challenges that need to be addressed before driverless vehicles can be widely used for package delivery.
Aurora Technologies is set to disrupt the trucking industry with self-driving trucks. Aurora uses cameras, LIDAR, and radar on its trucks to give a digital view of its surroundings. Aurora looks to provide transportation solutions for long-haul and local deliveries. They currently operate with a human driver, for safety purposes, but hope to be on the road and fully autonomous by 2023.
Robotics Robotics is another technology that is being used to improve last-mile logistics. Robotics can automate many of the tasks that are currently done by human workers, such as picking and packing orders. This can help to improve efficiency and reduce labor costs.
Historically, integration and cost were barriers to adopting robotics. Locus Robotics is making it easier for organizations to implement robotics. Employees describe the collaborative picking Locus bot as simple to learn, easy to use and say it increases productivity and accuracy. Another great option is the ability to add and subtract Locus bots based on changes in demand like seasonality.
Delivery Bots Delivery bots are another technology that is being used to improve last-mile delivery. Delivery bots are small, autonomous robots that can be used to deliver packages to customers' homes. This is a cost-effective and efficient way to deliver packages, and it could help to reduce the number of missed deliveries.
Kiwibots have begun to land in major cities such as Miami, Pittsburgh, and Los Angeles. Kiwibots are designed to deliver small packages such as food. The delivery robot market is expected to grow from 212 million to nearly 1 billion by 2027.
Micro Fulfillment Centers Micro fulfillment centers are another way to improve last-mile delivery. These centers are small, localized fulfillment centers that can be used to handle the needs of a specific neighborhood or community. They are a great option for businesses that want to offer same-day or next-day delivery within a specific area. Walmart recently announced the launch of Market Fulfillment Centers (MFC) as part of their last-mile strategy. These MFCs will serve as automated fulfillment centers within retail stores.
The last mile can be a differentiator. This is especially apparent in the food and beverage industry. With more than 90% of Americans living within 10 miles of a Walmart, it gives them an immediate advantage to own that last mile for grocery delivery. Walmart looks to capitalize on MFCs to enhance the customer experience and improve speed.
Owning the Last Mile
Organizations able to own the last mile will also hold a competitive advantage. The last few years have shown how quickly and where a consumer receives their purchases is just about as important as the product itself. With the rise of technology such as drones, delivery bots, and autonomous vehicles; it is now possible to offer a last-mile delivery service that has never been seen before. Micro fulfillment centers are another way to improve last-mile logistics operations by providing highly localized delivery options for retail businesses within an area.
These strategies have helped many organizations in various industries become more competitive with their customers' needs and expectations. The next step may be integrating these technologies into your current business strategy or developing one from scratch. Looking for a way to improve your last-mile delivery? LeasePlan can help. With over 50 years of experience, we know fleet management and can develop a plan that works for your specific needs. Contact us today to learn more.
Published at June 2, 2022
Was this article helpful?
---