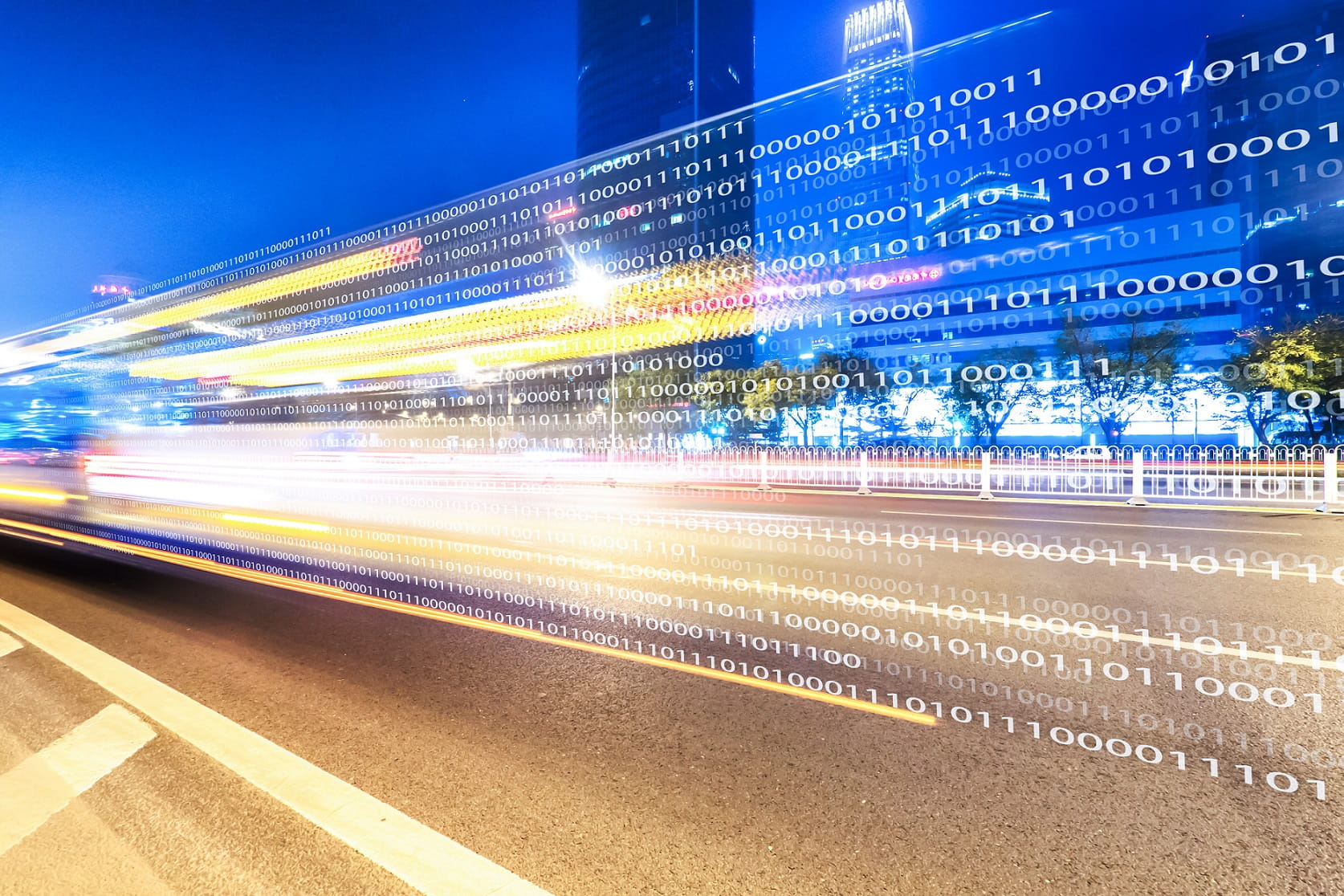 LeasePlan drives continuous improvements with data-driven approach
5 min to read
Technology
---
Today's world of fleet management is often about reacting and responding to the unexpected.
Today's world of fleet management is often about reacting and responding to the unexpected. Vehicles need maintenance, repairs, inspections, and registration renewals. Fuel prices are constantly changing. Everything from the economy to geopolitical events to weather-related disruptions of supply chains. And, all the while, fleets need optimization – from the total cost of ownership to vehicle uptime to driver satisfaction. It's enough to make any fleet executive wish there were a way to look ahead.
Perhaps there is. According to Executive Vice President of Operations Chris Watkins, that ability is part of LeasePlan's approach to continuous improvements and experience enhancements. He also says that the company's approach can help leaders better plan for the future of their fleets – and their businesses. So, we sat down with him to learn more.
Q: Let's start with the obvious question, Chris. Can LeasePlan's approach actually help businesses with fleet vehicles achieve continuous improvement and enhance their drivers' experiences?
CW: We believe it can. Of course, we're not talking about crystal balls and magic binoculars. We're talking about capturing historical and real-time data and analyzing it proactively to generate insights. Those insights map specific fleet microtrends against activity within their industries and larger trends worldwide. And while it's true that fleet management will always require the ability to respond to unexpected events, it's also true that we can give fleet managers a clearer image of the current state and forming trends as it relates to their specific operations. That, in turn, can inform decisions that deliver serious performance improvements.
Q: In other words, an increasingly data-driven world can empower fleet managers. How are you capitalizing on this trend to give clients a valuable advantage?
CW: We're giving clients an advantage in multiple ways. We're taking on the heavy lift of mining the data fleet managers need. We're presenting it in the ways that will make the most sense for their businesses. And, we're exploring that data proactively with our clients. Bringing it together delivers real value as we establish a predictable cadence for an ongoing collaborative discussion of historical performance and real-time data – because better informed clients make better decisions.
Q: So, what kind of data and trends are we measuring?
CW: LeasePlan has internal dashboards of meaningful metrics, with more in development. We look at historical performance trends that can drill down to individual services and transactions. We also examine broader trends that can show how our clients' fleet performance compares with other fleets in their industries, geographic areas, and more. This combination of trends and data helps fleet operations leaders, and their teams develop a deeper understanding of where they have opportunities to improve.
Q: Do we make that content available to clients?
CW: Yes. We provide clients with monthly Fleet Performance Reviews that offer insights into their overall performance and identify opportunities for course corrections and improvements.
Q: Can you give us an example of how that can make a difference to businesses with fleet vehicles?
CW: We've created some significant improvements with registration renewals, which affect every vehicle in any fleet. Different states, counties, and municipalities have their own requirements, lead times, certificates and required inspections. If a vehicle's registration isn't renewed on time, it can create an out of compliance situation that often results in driver inconvenience or downtime. We've been working to remove friction from that process, digitizing renewal communications and paperwork – and in doing so, we've been able to map registration renewal dates against regular service and maintenance expectations. So, when drivers schedule vehicles for service, we can automatically order the appropriate inspections at the same time. By eliminating the need to set up and carry out yet another appointment, we're saving drivers time, but we're also keeping more drivers on the road where they're needed.
Q: So, is it just a matter of listening to what clients need or is something else part of the LeasePlan "secret sauce?" How does LeasePlan determine those opportunities for improvement?
CW: Well, to answer the first part of that question, yes, we're always listening to what our clients need – that is the basis of our business – but you're right that it's only part of our approach. The drive toward constant improvement is in our DNA, which means it's something we apply to our own internal operations, as well. We are always looking for improvement opportunities – both breakthrough and incremental in scale. Let me give you another example: We help our clients do everything possible to get their drivers to provide important information – like the official license plate numbers that replace the temporary dealer tags that often come with vehicles at delivery. Most drivers are responsive enough to give us a pretty good database – but pretty good isn't enough for us.
CW: Thinking creatively, we wondered what would happen if we partnered with external data aggregators that capture license plate and vehicle identification numbers (VINs).. The answer turned out to be that it would help keep our information current and our renewal dates accurate. It can also reduce inaccurate tolls and moving violation errors. On the simplest level, these efforts deliver better performance and higher vehicle uptime for our clients. But there's a deeper story here. If LeasePlan is capturing all this data and we commit to continually examining it, we go beyond recommending course corrections. By starting with an expectation of continual improvement, we're building – and building on – a true platform for innovation.
Q: This has been a great window into how we do things at LeasePlan, Chris. What would you say is the main takeaway about planning for the future amidst today's uncertainties?
CW: As you said earlier, we're living in an increasingly data-driven world. Clearly, we already open the doors to new opportunities for fleet managers by making data, analysis and insights a priority. But, of course, the potential for fleet managers doesn't stop there. Consider the growth of connected vehicle and telematics data on the horizon, which sets the table for even deeper insights, proactive decisions, continuous improvements and performance optimizations for our clients. The future never stops evolving, and neither do we.
Published at December 16, 2022
Was this article helpful?
---