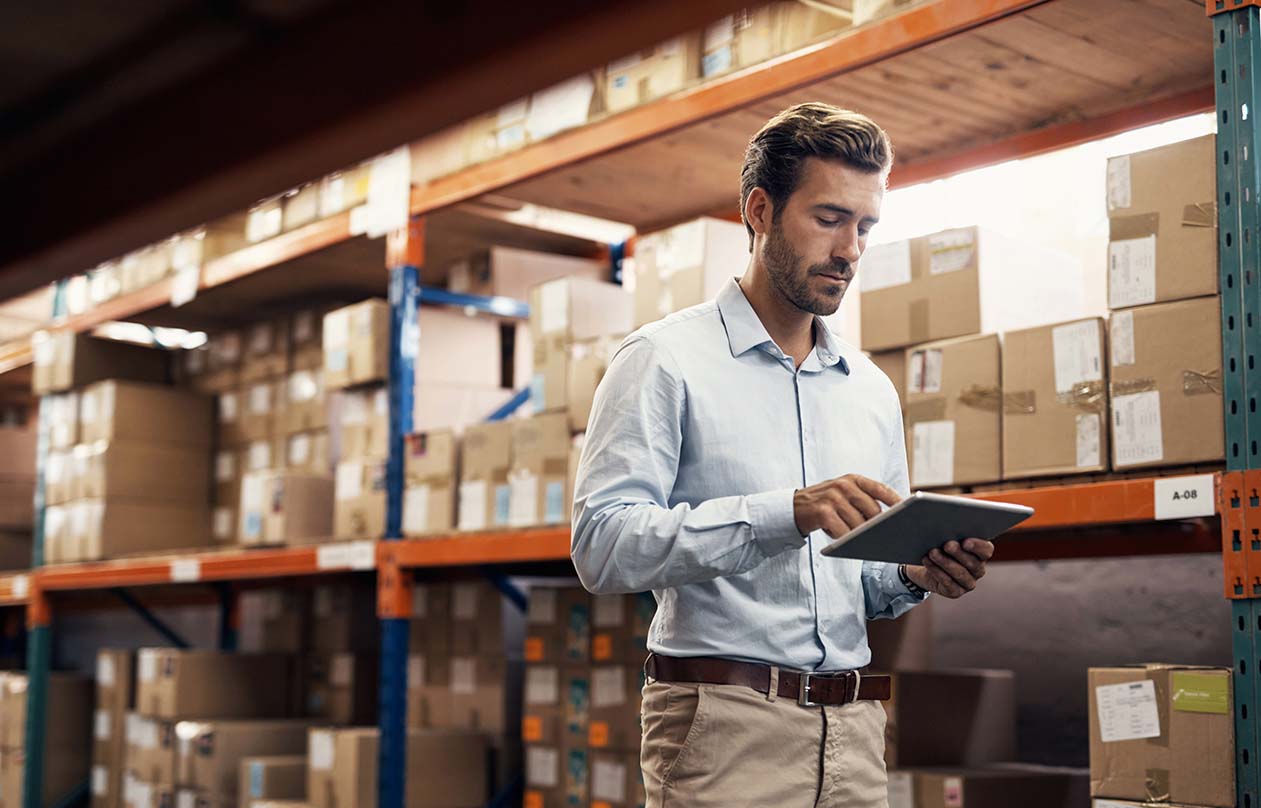 Building Supply Chain Resilience Through MHE Management and Optimization
6 min to read
Technology
---
Material handling equipment is an often-overlooked element to supply chain resilience, despite its essential role in an entirely necessary function of the supply chain. Oftentimes, companies either don't consider the potential impact, either positive or negative, of well managed and optimized MHE, they don't realize that lack of MHE management could be creating a fragile link in the supply chain, or they're just not sure how to collect and manage the data needed to manage and optimize their MHE.

These obstacles that might stand in a company's way can be overcome through technology and expertise that promotes better data and smarter procurement.
Your Insecurities Are Showing, Supply Chain
Resilience. It's a word we've heard bandied about for years in the supply chain industry. We knew it was important and that companies should try to ensure their supply chains were more resilient. Then the pandemic hit and almost every company out there felt just how important resilience is. The term supply chain implies that every link, every touchpoint, every component, and every stop along the way, from the big moves where freight crosses oceans or continents to the small ones where it crosses a single warehouse, is important. For a chain to be resilient, each link must be strong, and risks must be accounted for at every turn. When companies are aiming for a more resilient supply chain, they tend to focus on risk. Risk of supply shortages due to natural disasters or political instability. The risk of over-forecasting demand and winding up swimming in product no one wants. They focus on the first (or maybe second) links and the final links. They overlook the middle, inside the warehouse, because there's less risk involved. When not managed properly, those middle links can hold things up just as easily as the links at either end. With shortages of several raw materials and microchips and issues across supply chains, we tend to focus on consumer goods (or the lack of those goods), but supply chain issues are affecting the middle chains, as well.
Ironically Enough, Material Handling Equipment is Being Affected by Supply Chain Issues
Those raw material shortages and chip shortages? You know, the ones that left us short on toilet paper, condiments, and pool chemicals? They're affecting material handling equipment as well. The same pandemic-related supply chain issues that have plagued industry as a whole, from the biggest corporations in the world to the bodega around the block, affect companies who manufacture material handling equipment and the parts to repair and maintain said equipment, too. Some issues brought about by the pandemic include:
Labor shortages in manufacturing and warehousing

Inflation across the board creating high, potentially unsustainable, pricing
Due to these factors, lead times on new equipment and even parts to fix or maintain older equipment have nearly tripled. Where it used to take 6-8 weeks to get in new equipment, now it takes more like 16-18 weeks if you're lucky. We're also seeing rising prices. The harder things are to get, the higher we've seen their prices rise. Car prices have risen dramatically (and the value of used cars with them). It makes sense that the material handling equipment sector, which experiences many of the same supply chain issues as the car industry, would see a rise in prices, as well.
Lack of Data is an Issue, and It's Hard to Come By in MHE
Despite that everyone in the supply chain knows how important visibility is, more than half of companies still lack end-to-end visibility. MHE is one area of the supply chain where data and visibility are particularly hard to come by. Many companies don't have the personnel or the technology necessary to collect data and translate it into something they can use to plan or make decisions for the future. As the equipment supply chain struggles to keep up with demand, keeping up with the evaluation of MHE and planning ahead for necessary maintenance, repairs, and replacement via purchase or rental has become even more important. Without good data and the visibility that comes along with it, resilience isn't achievable. Companies must remember to account for visibility in their MHE strategy.
No Material Handling Equipment = No Freight Movement
MHE is the backbone of the supply chain in that it's critical but you're not likely to notice it unless something is wrong. The ability to move and ship freight is one of the core capacities of supply chain resilience, after all. When it's not functioning well due to lack of maintenance or repair or it's not working altogether, operations are sure to slow down. If the problems are severe enough or affecting warehouse-wide equipment, companies may find that operations must cease altogether until the problem is fixed. Whereas MHE that's well-managed and optimized has the potential to improve operational efficiency, poorly managed and optimized equipment also has the potential to stop operations in their tracks.
How Can Your MHE Strategy Support Supply Chain Resilience?
There are a few steps you can take to ensure that your material handling equipment strategy helps your supply chain gain resilience rather than making it more fragile.
1.

2.

Gain visibility throughout the MHE cycle with smart dashboards to show performance and health of equipment.

3.

Use data and resultant visibility to make more efficient decisions regarding MHE.

4.

Improve procurement; forecast potential MHE supply chain disruptions and be open-minded about sourcing.
Better Data, Better Visibility, Better Decisions
Stats by Statista say that 40.02% of executives in 2020 wanted to invest in supply chain visibility. Despite this stated intention, many companies simply don't have the tools and staff they need to collect the MHE data they need to strategize better, let alone know what to do with that data when they collect it. Supply chain visibility (which is provided in large part by data and the effective distribution thereof) helps companies make smarter decisions. The point in the supply chain where better visibility is being introduced, whether it's in the procurement of raw materials or maintenance data for MHE, doesn't change that fact. A system where MHE data is entered by computers onboard the equipment itself is ideal. Then, that data should appear in dashboards where it can be easily used across several departments to make decisions that better support resilience.
Smarter MHE Procurement
Procurement of MHE, parts, and maintenance line items is another area that should be addressed to improve resilience.
Companies need to be planning even further ahead than usual regarding MHE procurement. They may also find that they need to be more flexible in choosing their equipment if they haven't planned far enough in advance.
Oftentimes, procurement departments look to a very small stable of suppliers within the OEM brands they're currently using to source new equipment or parts. In the current low supply, high demand climate, that could lead to problems. Long lead times and stockouts on new equipment and even parts are common and could result in equipment inefficiencies.
Multisourcing is noted by Gartner to be one of the key strategies to maintaining supply chain resilience, and while that report refers more to consumer products, it's certainly just as applicable for MHE. However, companies may struggle to know where to turn to find new MHE partners.
Ask an Expert
The simple fact is that most companies don't have an in-house MHE expert, someone who knows the ins and outs of the industry. They don't have someone to offer expert advice on potential alternatives to current suppliers or help develop a maintenance plan that helps equipment function at its peak and keep running for longer. They don't have an objective advisor regarding MHE who is familiar with brands and equipment types across the industry. An objective opinion across the entire space could open companies up to OEMs or even different types of equipment that they would have never before considered. New (or additional) OEMs may be able to offer better lead times or better access to parts, but the average company doesn't have the connections across the space to know where to look. Moreover, they don't have the experience throughout the MHE OEM space to know which provider is most likely to come through.
If Material Handling Equipment Isn't Working, neither is the Rest of Your Supply Chain
Management. Maintenance. Procurement. All these things are critical factors in keeping MHE humming so that operations can do the same. Since many companies don't have the tools they need to gain visibility and the knowledge they need to make decisions that support their aims, finding help outside the organization makes sense. Reaching out to a managed service provider who knows the space and has the expertise to help each company achieve its operational and financial goals can help companies gain resilience across their supply chain through smarter MHE management and optimization.
Published at February 25, 2022
Was this article helpful?
---