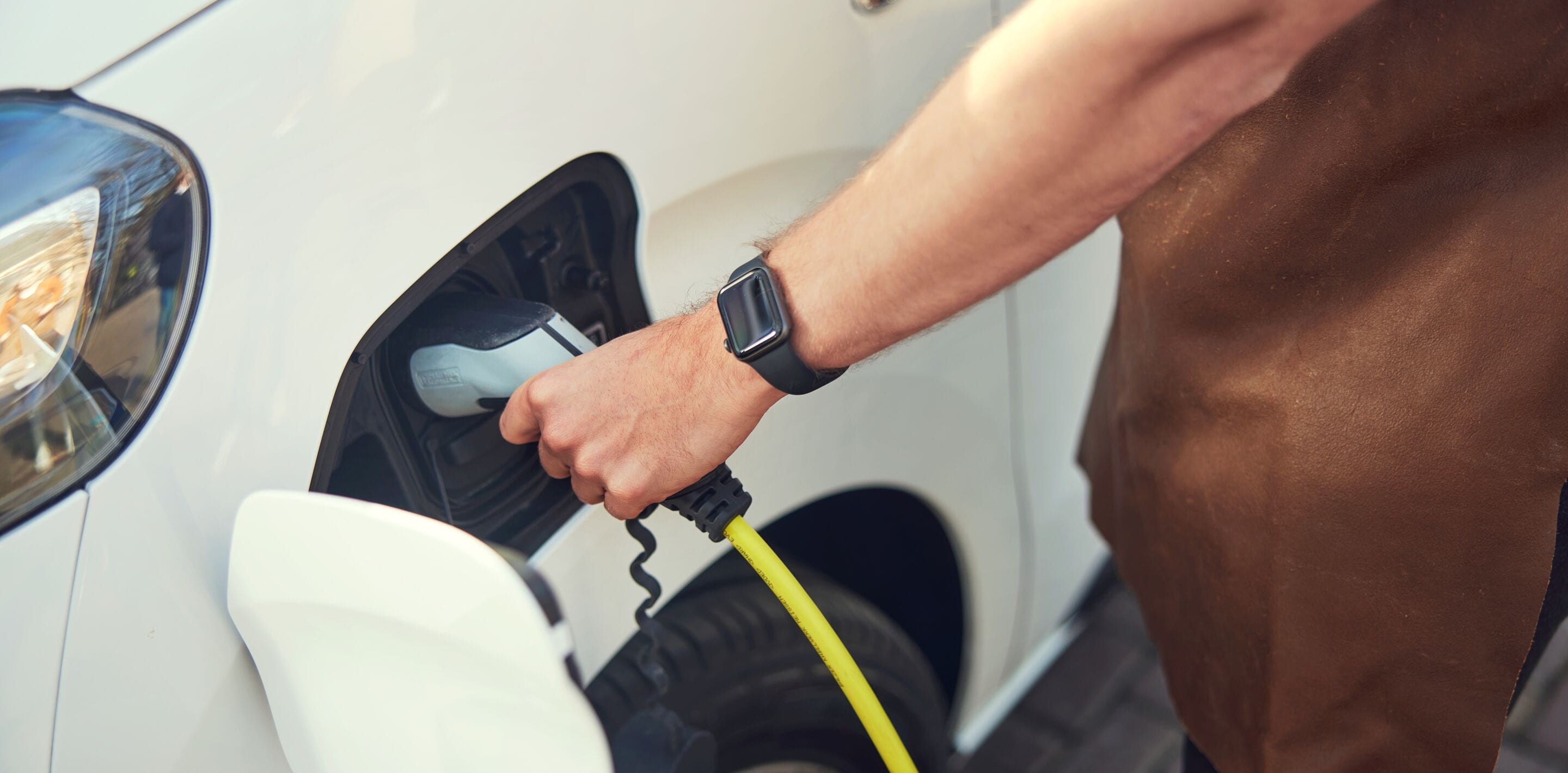 What major challenges do companies face on the road to electrification?
4 min to read
Sustainability
---
Transitioning an entire industry is far from easy. If your fleet is transitioning to electric vehicles, or is considering making that transition, there's no need to reinvent the wheel.
Nothing great ever came easily.
When thinking about fleet electrification, this adage is absolutely true.
Transitioning an entire industry is far from easy. It requires the creation of new business models, which means there are plenty of inevitable challenges along the way.
If your fleet is transitioning to electric vehicles, or is considering making that transition, there's no need to reinvent the wheel. There are many companies who have gone before, and we should all copy their successes, and avoid their mistakes.
During our virtual EV summit in 2021, we assembled a panel of leaders, from a wide range of industries, who have successfully begun transitioning their corporate fleets over to EVs. One of the biggest questions they were asked is: what challenges did you face on the road to electrification?
This blog will walk through some of those challenges, as well as their success stories.
Invest in top-to-bottom stakeholder education
One of the themes that rang the loudest among the panel is the necessity of getting stakeholders on board with electrification. This includes everyone from top-level decision makers all the way down to the individual drivers.
According to the panel, the fastest road to consensus and buy-in is through education. Stakeholders have to understand the benefits that come from electrification, whether that's broad emissions reduction goals, or the cost effectiveness of an all-EV fleet.
Most importantly, they must understand why they should care, and why they should disrupt their current processes and workflows to make these changes
"We have to have stakeholder buy-in, and we have to have stakeholder education," said Sharon Etherington, Senior Manager of Regional Administrative Services at Roche Diagnostics Corp. "They have to understand the 'why' and the 'how.'"
Getting stakeholders on board isn't easy. But working across departments to provide education and support can make all the difference.
One of those departments can be procurement. "Because we have a goal of reducing CO2 emissions by 50% over ten years, we're guiding our affiliates in offering them our support with driver profiling, global RFPs, OEM connections," said Tania Mijas, Senior Regional Category Lead for Travel & Fleet - Americas at Genentech.
When stakeholders understand the why and have support across departments, transitioning fleets becomes a lot easier.
Gather all the data you can. Then gather some more
There is an unbelievable amount of complexity in building an electrification roadmap. The more information you have, the more true-to-reality your roadmap will be.
According to Jordan Baynard, Procurement Manager at Ecolab, "We've had a couple 'false starts' as we've put our roadmap together. What we've uncovered as we've looked at the technical and economic feasibility of the vehicles coming out is the complexities in our drivers."
For example, a driver may charge at home versus at a depot. This decision could be due to preference, or due to the options available to them.
Implementation of EVs isn't standard worldwide. Some countries, like Norway and South Korea, are leading the pack in terms of infrastructure, while others lag behind. Even within the U.S., states like California and Vermont have a much more EV-friendly environment than others.
The more data you gather, the better you'll be able to understand the landscape and plot a path forward. As Baynard said, "It's about taking a step back to say, 'I think there's additional data that we need to pull in,' that we can't get at through fuel purchases, telematics, or other programs."
Get the low-hanging fruit first
The fleet sector is a massive, slow-moving ship. Turning it around just won't happen overnight.
That's why it's important to look for the opportunities where you know you'll have a strong chance of success. Grab those quick wins now, and that will give you a solid foundation for scaling and expansion.
According to Vin Ricciardi, North American Fleet Senior Manager at Mondelez Global, they initially cast the net too wide. Then they took a step back, and looked at the data: only about 30% of drivers had HOAs, apartments, or condos where they could charge at home.
"We had to take a step back and say, 'What is the scope? What drivers do we want to go after?'" said Ricciardi. "It's not going to be the majority right now."
There's no reason to go after the majority, when you can start with the minority and achieve successful early adoption. Once you have a solid foundation, you can always scale and grow then.
Start small, then build from there
According to Joseph Lukacs, Global Director of Fleet Operations at Sherwin Williams Co., when the pandemic hit, his team decided to use the down time of working from home to dive into the EV space.
They started with a small test case, identifying specific drivers, locations, and suitable vehicles for the pilot program. They designed custom upfit packages, partnered with a charging station and installation company.
Within four months, they had successfully piloted two EVs in a four-month period, which is practically unheard of in the market. Since then, they've expanded the program and added an additional 15 vehicles to the fleet.
Conclusion
There was one thing that all the panelists agreed on: the challenges that face the EV market are far from insurmountable. In fact, they were all confident that within the next ten years, the challenges would become much easier to face.
Prices are going to come down. Infrastructure is going to expand. More drivers are buying-in to using an electric vehicle.
Although the road is far from easy, all of these leaders are positive that we're headed in the right direction. If we keep moving forward, we will see a transformation of the fleet sector for the better.
Published at January 12, 2022
Was this article helpful?
---