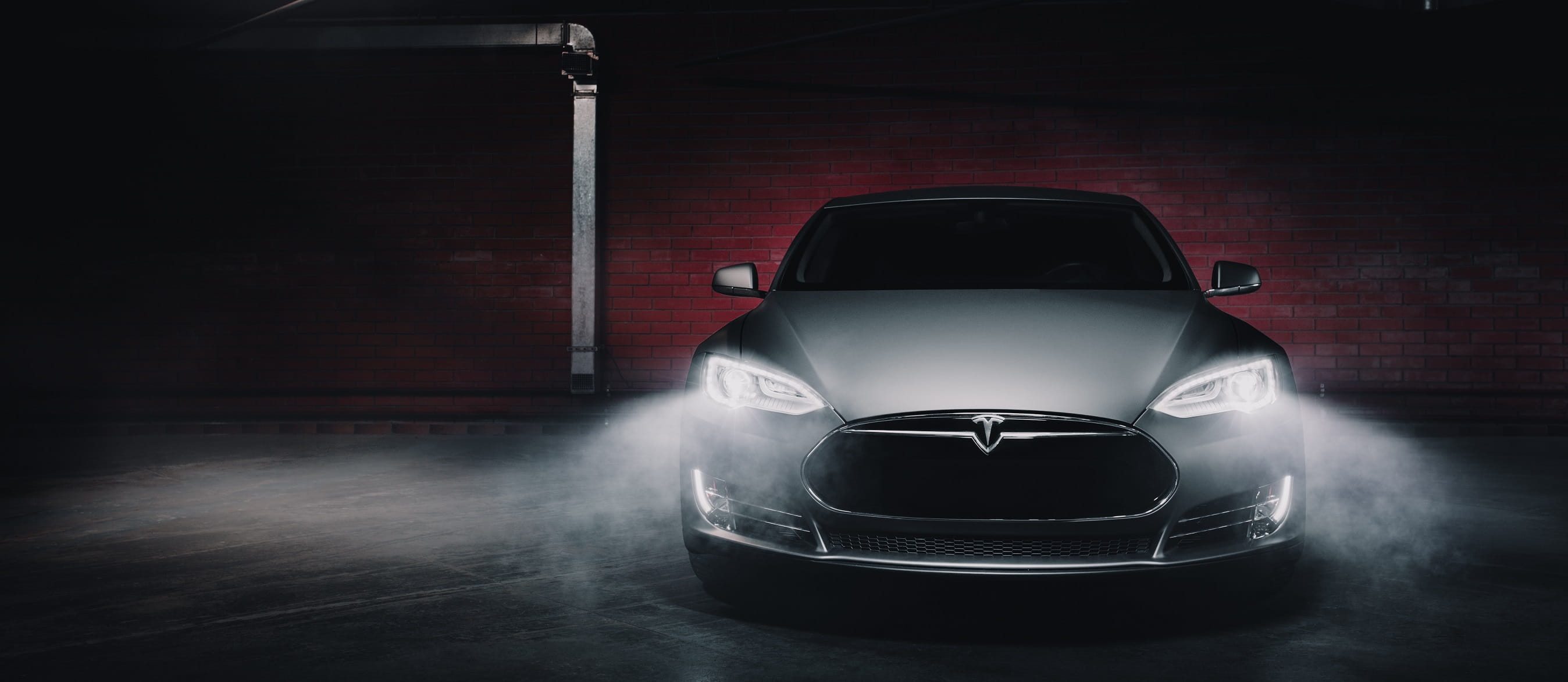 An electric Q&A with FUJIFILM
4 min to read
Sustainability
---
LeasePlan USA has worked with FUJIFILM for 14 years as a fleet manager and advisor. FUJIFILM has historically operated fleets comprised of ICE vehicles, but as the company has watched a small tech startup – Tesla – take on traditional carmakers and ultimately disrupt the entire auto industry, FUJIFILM has decided it wants a seat at the EV table.
FUJIFILM's Green Policy outlines the company's commitment to environmental and sustainability targets including reducing the amount of waste produced, reducing water use by 30% and reducing CO2 emissions by 45% by FY2030. Part of reducing its target 90 million tons of CO2 emissions involves looking at turning its fleet green.
LeasePlan's director, product management, John Ciarlone, spoke with Manny Almeida, president, Imaging Division at FUJIFILM to hear about his experience driving an EV, a Tesla Model 3, for the past six months.
John Ciarlone: Thanks for your time today, Mr. Almeida. We would love to hear about your past six months and what it's been like to drive an electric vehicle, full time.
Manny Almeida: I'm a car enthusiast and I've owned quite a few different cars over the years, but I was completely new to EVs when I picked up my Tesla in September last year. It's been a transition! I call it an iPad on tires because it's just like operating an iPad. The car gets smarter all the time and cruise control and the autonomous driving features continue to get better and better. I've had four major software updates since September which all come with notes to let you know what's changed.
JC: Can you give us your impression of the car?
MA: The car is a strange combination of things because it looks like an unassuming sedan that seats four people very comfortably, but it's as fast as a Porsche and it's as fast as a Ferrari. It doesn't have leather seats, it's all vegan leather. I thought that would bother me, but it doesn't. The seats are some of the most comfortable I've sat in. So, the car looks like the average car but it's protecting the environment and protecting animals at the same time. It's pretty admirable.
JC: What have you had to get used to?
MA: It took me about a month to get used to driving an EV. It's very quiet, controls aren't where you expect them to be and the car drives differently. It's a smoother transition as you accelerate, and then regenerative braking is something you definitely have to get used to. When I drove my wife's ICE vehicle after about a month I was so used to my EV car slowing itself down with regenerative braking it was an effort to switch my mind back and focus on braking harder. Charging and range was something I thought about a lot in the early days, but between the Tesla navigation and the MyLeasePlan app, all the information is right there if you need it. Public chargers are almost everywhere now, but I can charge at my office and at home and almost never need to even think about finding a charger while I'm out.
JC: What is the EV charging experience like?
MA: We have a public charging station at our office, but I've never had to use it. I charge my car at home every night using a 240-volt outlet that I had installed by an electrician. If I ever need them, public charging facilities are easy to find and even appear on my navigation in the car if I do a specific search, or if there are no dedicated Tesla chargers within range. I carry an adapter so I can plug in anytime I need to. Once you have an EV, you suddenly start noticing charging stations everywhere!
JC: Is there anything you miss about driving an ICE vehicle?
MA: You know, I thought I would miss the sound of the engine, because the Tesla and other EVs are completely silent. I thought it would feel like the car had no soul. But I don't miss it at all. There are some instances where it's not the ideal car. If you want to travel long distances you do have to stop to charge, and on a longer trip it can add as much as two hours to the journey. Once EV batteries reach a 500-mile range capacity though, it's game over for ICE vehicles.
JC: Have you experienced range anxiety?
MA: I have! But only once or twice. I charge my car to full charge every night as a force of habit, but if you leave your heater on, or a car door open, or do anything that is causing the battery to drain, the car is smart enough that it will alert you through the app on your phone so you can correct it quickly. I did get stuck once without enough range to make it home, but as soon as I entered my destination into the navigation, the car showed me a supercharger about 10 minutes from where I was, so I was able to charge the car and be safely on my way.
JC: Have you had any issues with the car?
MA: In six months I haven't needed a thing fixed, which has surprised me. I had read a lot of complaints on the forums online, but I have not had one issue. I've cut my costs on standard maintenance because there are no oil changes or checks, and I've barely noticed an increase in our electricity bill from charging the car every night.
JC: Do you have any final words of wisdom for those considering making the switch to an EV?
MA: I think it's the future. It's a phenomenal experience. It's a lifestyle. Once you start driving a Tesla, or any other EV, it's very difficult to go back. I would recommend it to anyone and I would do it all over again.
Find out more about EV for fleet
If your fleet is ready to go electric, but you're looking for more guidance to get you started, join us at LeasePlan USA's Virtual EV Summit, on April 14 and 15. You can register here.
Published at April 3, 2021
Was this article helpful?
---