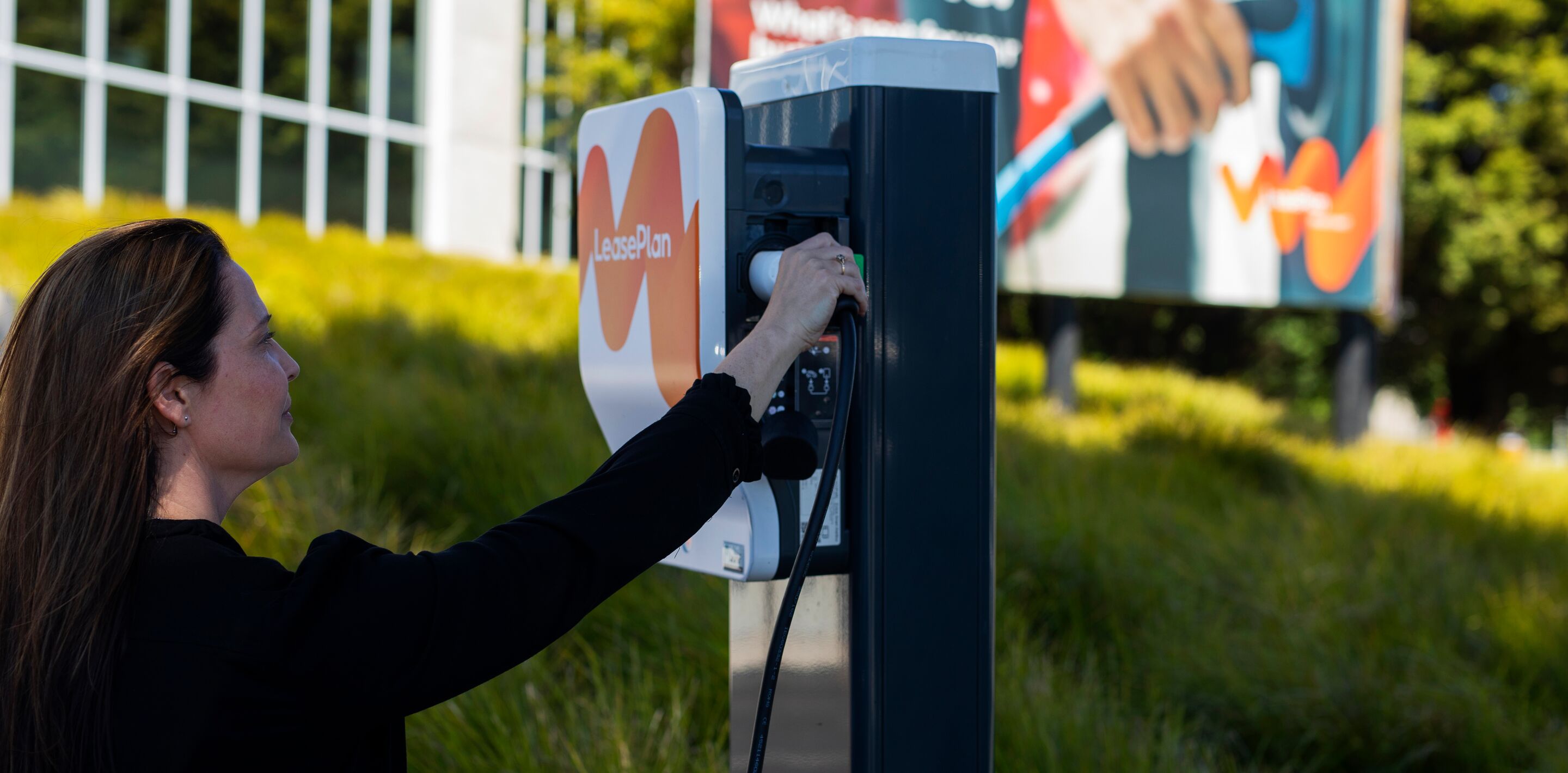 Electric Vehicles: What does the future look like?
2 min to read
Sustainability
---
In 1927, a General Motors salesman sent a letter to a farmer in rural Saskatchewan, trying to convince him to switch from a four-horse team to a Chevy truck.
We don't know exactly what happened that day, but we do know this: that farmer bought a truck, eventually.
Today, electric vehicles (EVs) are the gasoline vehicles of a century ago. Everyone from OEMs to governments to fleet management companies are all moving in this direction, and quickly.
So what does this future look like? Here are a few things to be on the lookout for as you prepare for this transition.
EV infrastructure will become more accessible
There are many benefits that will come with this new future, both collectively and individually. In addition to emissions reduction, electric vehicles cost less to power and maintain.
Additionally, the EV infrastructure is growing rapidly. Right now, there are around 120,000 public EV charging outlets in the U.S., and that number is steadily increasing year over year.
When you consider that any public building with electricity can become an EV charging station, it's not unreasonable to think that the EV charging infrastructure will rival gas stations over the next couple of decades.
EV fleets are going to be smarter than their ICE counterparts
Most fleet managers currently use some form of vehicle telematics to gather meaningful insights and actionable data from their fleets.
EVs will continue to expand upon these systems, providing new and more insightful opportunities for managers, including remote start/stop, lock/unlock, over-the-air driver updates, and more. As a result, the electric future will be safer, more productive, and smarter.
Stakeholder education will be critical to electrification success
Because the transition from ICEs to EVs is all but inevitable, eventually everyone will have to get on board. But since we're in a transition period, not everyone is going to want to do so immediately -- especially your stakeholders.
This is why stakeholder education is so important. It's not enough just to inform them that you're going electric. You need to let them know why. And most importantly: how it benefits them.
Then, you need to give them the resources, training, and support to become acclimated to this new world.
Fleet managers need to start planning for this future now
Although the massive change is on the horizon, the time to start planning is now. If you wait until EVs are in the market in volume to start buying, then you'll be playing catch up.
It's time to start thinking about your fleet makeup, charging plans, driver policies, and other aspects of your electrification strategy. Although it will take a significant effort on your part, the benefits of going electric far outweigh the costs, both short and long term.
The good news is: you don't have to go it alone. Partners like LeasePlan can help answer your questions and get you pointed in the right direction. Contact us to see how we can help you transition your fleet to EVs.
Published at January 27, 2022
Was this article helpful?
---