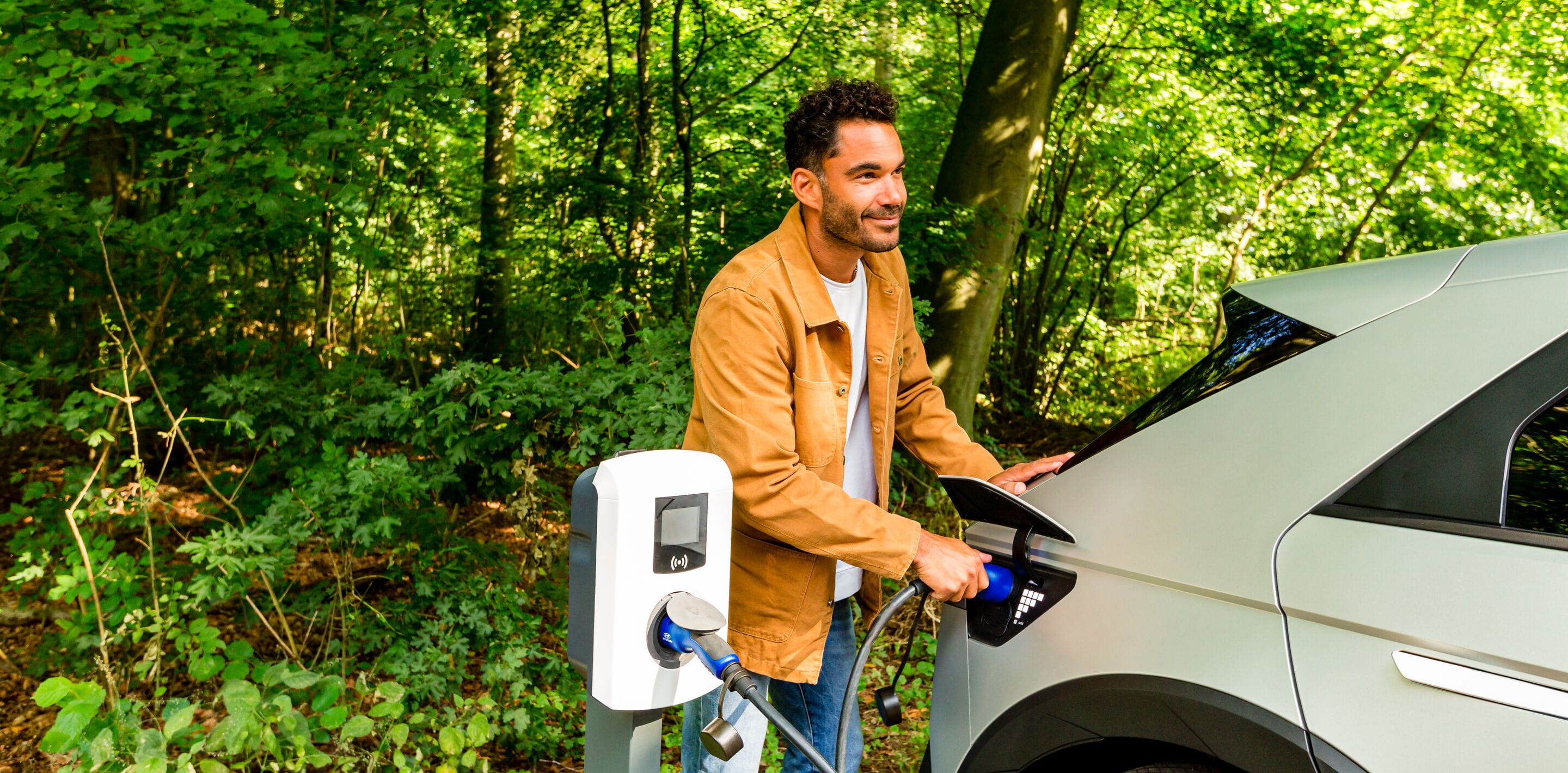 The business case for fleet electrification
2 min to read
Sustainability
---
Although environmental impact is a primary motivator for fleet managers to switch to electric vehicles (EVs), it's important to consider the bottom line as well.
Fortunately, we're fast approaching the point where EVs will not only become broadly accessible, but the most cost-effective option. This is due to a number of factors:
Reduction in EV battery prices

Lower fuel and maintenance costs

Growing EV charging capabilities
Let's walk through the business case for fleet electrification, and why EVs will only make more financial sense as time goes on.
EV vs. ICE Cost Parity
Battery price is the main driver of EV costs. In 2015, batteries made up 57% of an EV's cost, while today they make up 20-30%. In 2019, batteries cost $156 per kwh, and then in 2020 the cost dropped to $137 per kwh. Bloomberg projects that this will fall to roughly $70 per kwh by 2030.
Considering that the cost to power an ICE is $100 per kwh, it's clear that the market is quickly approaching pay parity between EVs and ICEs.
Bloomberg projects that starting in 2024, the upfront costs of unsubsidized EVs become more competitive. By 2030, it will be cheaper for OEMs to manufacture electric vehicles than an ICE.
Low Total Cost of Ownership
In addition to a much lower upfront cost, EVs cost less to power and maintain; fuel savings alone can save companies up to $1100 per vehicle per year. Typically, an ICE vehicle travels 9 miles for $1 of fuel. Compare that with EVs, which travel 25 miles for $1 of electricity.
Considering the fact that fuel represents 60% of a fleet's TCO, this presents fleet managers with significant savings opportunities. Electricity is also a more stable source of power, with long term costs that are much easier to predict than gas or diesel.
Growing Charging Infrastructure
Once electric vehicles reach cost parity with ICEs, the biggest obstacle to widespread adoption will be charging infrastructure. In the U.S., there are just under 100,000 charging stations, compared to over 1 million estimated gas pumps nationwide.
However, the number of charging stations is steadily increasing year over year. In fact, it's likely that EV charging stations will eventually become more accessible than gas stations, due to the fact that any building with electricity can potentially be used as a charging station.
That said, one of the core components of your electrification plan should be determining what kind of charging stations you will need, and when and where you need to install them.
Other Business Benefits
If your investors are focused on climate risk and ESG goals within their portfolios, EVs can help you meet Scope 1 and Scope 3 emissions targets. There's also a brand benefit, as EVs can help improve your company's reputation.
As you plan out the future of your corporate fleet, consider the business benefits that come from electrification. Contact LeasePlan, and we'll help you evaluate whether now is the right time to make the switch.
Published at February 18, 2022
Was this article helpful?
---