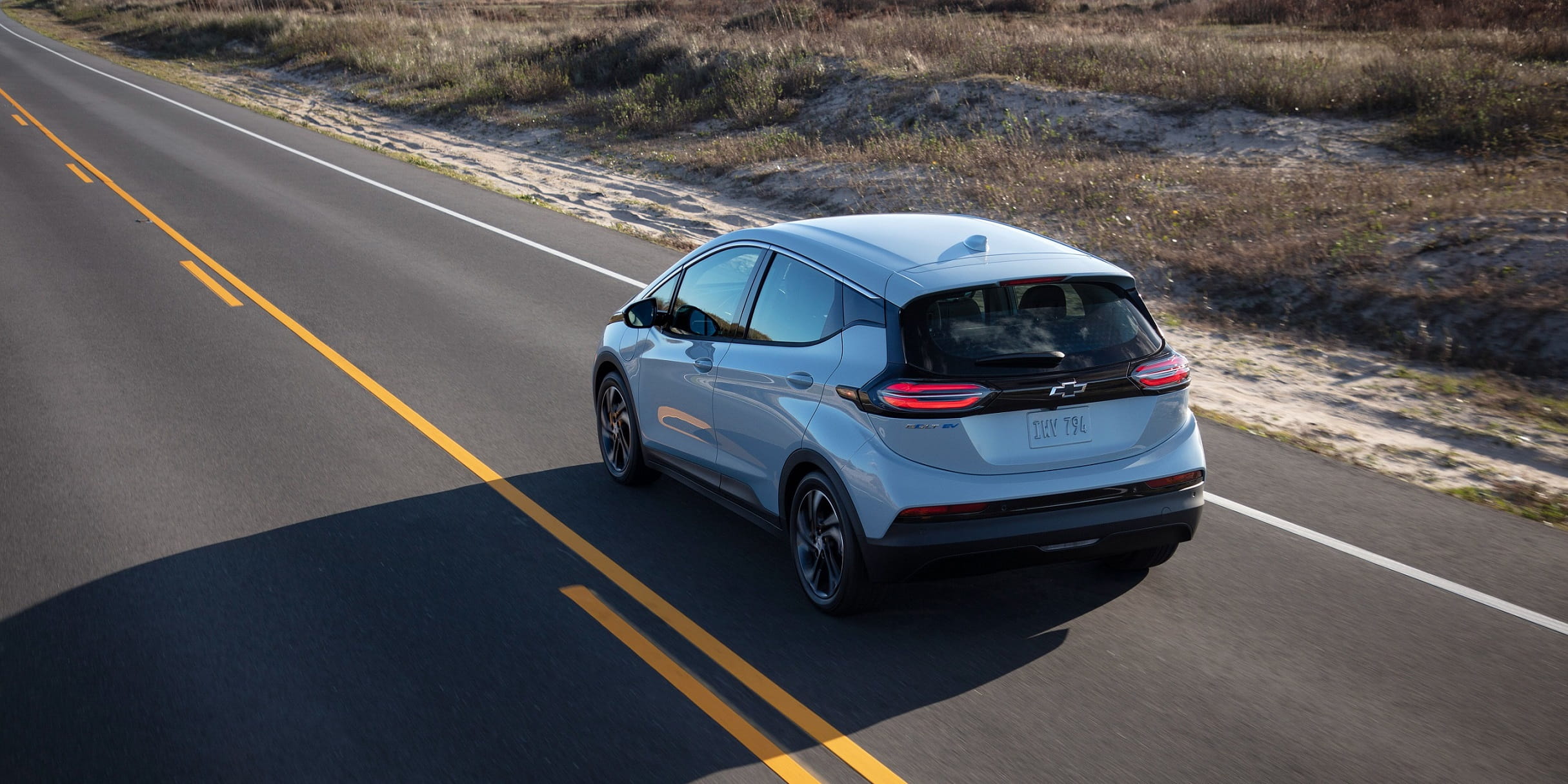 Drive your fleet into a sustainable future with EVs for every need and price
7 min to read
Sustainability
---
What's the best electric vehicle (EV) for fleets? This isn't an easy question to answer; not because it's hard to identify specific vehicles, but how customers use their fleet vehicles can vary dramatically.
If you need a full-size van to carry tools, supplies and people to a job site, you'll be severely disappointed with anything that can't perform that function. At the end of the day, you want the best vehicle for the task at hand.
With that in mind, we're identifying common vehicle uses for fleets and matching them with the best EVs available today.
Vehicle use cases:
Commuter

: Includes any vehicle type, but common to this segment are sedans and light SUVs. Use case are individual drivers who cover a lot of miles with few-to-no additional passengers or cargo. Typical use case would be a sales rep that covers a regional territory.

Work

: This segment typically consists of trucks and vans that carry tools, supplies, equipment, and people to jobsites. Lighter duty needs would include mid-size SUVs or similar.

Delivery

: Vehicles used strictly for the delivery of goods to customers. Trucks, vans and minivans are common, and the vehicle typically also serves as a rolling billboard.

Executive

: Performs a role like commuter vehicles but at a higher price point. Transports executives and possibly clients to facilities, meetings, etc. Prestige factor applies.
Commuter
Popular fleet choices

: Chevy Equinox, Ford Escape, Chevy Malibu, Nissan Altima

LeasePlan's EV pick

: Chevy Bolt EV (Base $25,600 - $28,800)/EUV (Base $27,200 – $32,195)

Also consider

: Volkswagen ID.4, Ford Mustang Mach E, Tesla Model 3
Vehicles in this segment will stretch from MSRPs around $25,000 to over $40,000, depending on the fleet. At this stage in EV development, higher priced models dominate the choices available to fleet buyers, but that's starting to change with the introduction of a new pricing strategy of the Chevy Bolt EV and EUV. The best EV value available today is the Chevy Bolt EV, with a base price of $25,600 and a range of 259 miles. The Chevy Bolt EUV is a slightly larger, more luxurious version starting at $27,200 with a range of 247 miles. Both cars are well made, comfortable and easy to drive with excellent sight lines.
If your budget is higher, there are a few other models to consider. The Volkswagen ID.4 (base $37,495 to $51,295) and Ford Mustang Mach E (base $43,895 to $61,995) are both great crossovers in this segment, with the Mustang offering a bit sportier styling. Base model ranges are 208 miles for the VW and 247 miles for the Ford. Both also offer larger battery versions of their vehicles as well, with the 275-mile range VW starting at $42,495 and the 303-mile range Ford at $48,775.
Tesla has raised prices multiple times in 2022, making them too pricey for most fleet purchases. The Standard Range Model 3 might squeak in under your limit, starting at $46,990 and offering 267 miles of range. If your drivers consistently take long trips (beyond a fully charged battery), the Tesla is the best option due to the superior Tesla Supercharger Network, which makes finding and getting a charge very easy.
Work
Popular fleet choices

: Full size pickups and vans, Chevy Traverse, Ford Explorer

LeasePlan's EV pick

: Ford F-150 Lightning (Base $39,974 to $90,874)

Also consider

: Rivian R1T, Ford E-Transit
This is a very tough category for EVs today. There aren't a lot of choices here – yet. Fortunately, there is one very, very good option: the Ford F-150 Lightning. The Lightning is a gamechanger in the pickup space and does everything its gas-powered siblings can do while also having enough onboard power to drive any number of tools and on-site accessories. The base model starts at $39,974 with a 110-kWh battery and range of 230 miles. This battery is available on the Pro, XLT and Lariat specs. However, the bigger 145-kWh battery (available on XLT and Lariat, standard on Platinum) raises the base price to $80,974. Those extra miles (300-mile range) are the main difference, but otherwise this is an excellent truck and one of the only viable options in this category.
There are a couple other options in this segment, though. Another excellent pickup truck is the Rivian R1T, but it's positioned as a high-end consumer truck rather than a working vehicle. The Ford E-Transit is available as well in a wide assortment of configurations. The biggest downside to this vehicle is its range. At best, it offers 126 miles of range, but once you start adding longer lengths, taller heights, etc., its range diminishes. The range is dangerously short, particularly for cold weather climates. This vehicle is only recommended for very specific use cases where limited range isn't a concern.
Although there are several electric SUVs that are sized similarly to a Chevy Traverse or Ford Explorer, their price points are all far higher. Perhaps this time next year there will be a suitable competitor.
Delivery
Popular fleet choices

: Ford Transit & Transit Connect, Ram ProMaster

LeasePlan's EV pick

: Chevy Bolt EV (Base $25,600 - $28,800)/EUV (Base $27,200 – 32,195)

Also consider

: Hyundai Ioniq 5, Volkswagen ID.4, Ford E-Transit
Delivery is another tough segment for EVs right now. There simply aren't EV equivalents to vehicles such as the Ram Promaster quite yet. The Chevy Bolt EV & EUV are both available in cargo versions (rear seat delete), so they're available to be configured for delivery use. Both EVs are quite affordable and have excellent all-around visibility.
As an alternative, the Hyundai Ioniq 5 is worth considering. It's based on Hyundai's latest EV architecture and has a sleek modern look. It's certainly an eye catcher if you also want to use it as a rolling billboard. For a base price of $39,950, the standard range gets you 220 miles. Spend a little more for the bigger battery, and you get 303 miles for a base price of $44,000.
Executive
Popular fleet choices

: Volvo XC60/XC90, BMW X3/X5, Audi Q5
LeasePlan's EV pick (under $70,000)

: Tesla Model 3 (Base $46,990 - $62,990)/Model Y (Base $65,990 - $69,990)

Also consider

: Polestar 2, Volvo C40/XC40 Recharge, BMW i4
LeasePlan's EV pick (over $70,000)

: Lucid Air (Base $87,400 - $249,000)

Also consider

: Rivian R1S, BMW iX, Porshe Taycan, Mercedes EQS
An executive fleet vehicle is highly subjective due to massive price discrepancies between what an "executive" vehicle is at different organizations. With that in mind, we'll break this segment into 2 price points – under/over $70,000.
In the under $70,000 category, the Tesla Model 3 (sedan) and Model Y (SUV) are tough to beat. Excellent range, the Tesla Supercharger network, and OTA (over the air) updates add new features and system fixes like a smartphone. The only downside is they're starting to become quite common, and in the executive space, it's nice to standout a bit. A favorite alternative you won't see coming and going every trip is the Polestar 2. Base price on the long-range model is reasonable at $51,900, and even maxing out the options keeps it well under $70,000.
More interested in traditional luxury brands? The BMW i4 fits the bill. Base price of the i4 eDrive 40 is $55,900 with 301 miles of range, or you can step up to the $67,400 i4 M50 with 536hp and 271 miles of range. If an SUV is what you're looking for, then the nearly identical Volvo C40 and XC40 are nice, traditional luxury alternatives with the C40 being slightly more stylish than the boxier XC40. The C40 starts at $55,300 and has a range of 226 miles, while the XC40 is about $2,000 cheaper with around the same range.
In the over $70,000 category, your best bet is the Lucid Air. Exceptionally well made and thought out, the Lucid beats even the mighty Tesla in power and range. The base model Air Pure has a 406-mile range, but there are 4 additional trims that go up from there, maxing out with the range topping Air Sapphire with 1,200hp (yes, twelve hundred) and over 500 miles of range. These vehicles are quite rare and should please even the most discerning of executives.
Other high-end luxury sedans to consider are the Porsche Taycan with different trim and performance packages ranging from $82,700 to $187,600 and the Mercedes EQS with 350 miles of range for about $102,000.
Need an SUV? The Rivian R1S is getting rave reviews, and as a purpose-built EV, it incorporates a lot of clever features to maximize efficiency. Base price is $78,000 with 260 miles of range ($84,000 with 320 miles of range). If traditional luxury is more appealing, the BMW iX is a big, luxury SUV with a lot of standard features. Base price is $84,100 for the xDrive50 (324-mile range), or you can really make a statement with the $108,900 M60 featuring 610hp and a range of 280 miles.
Was this article helpful?
---