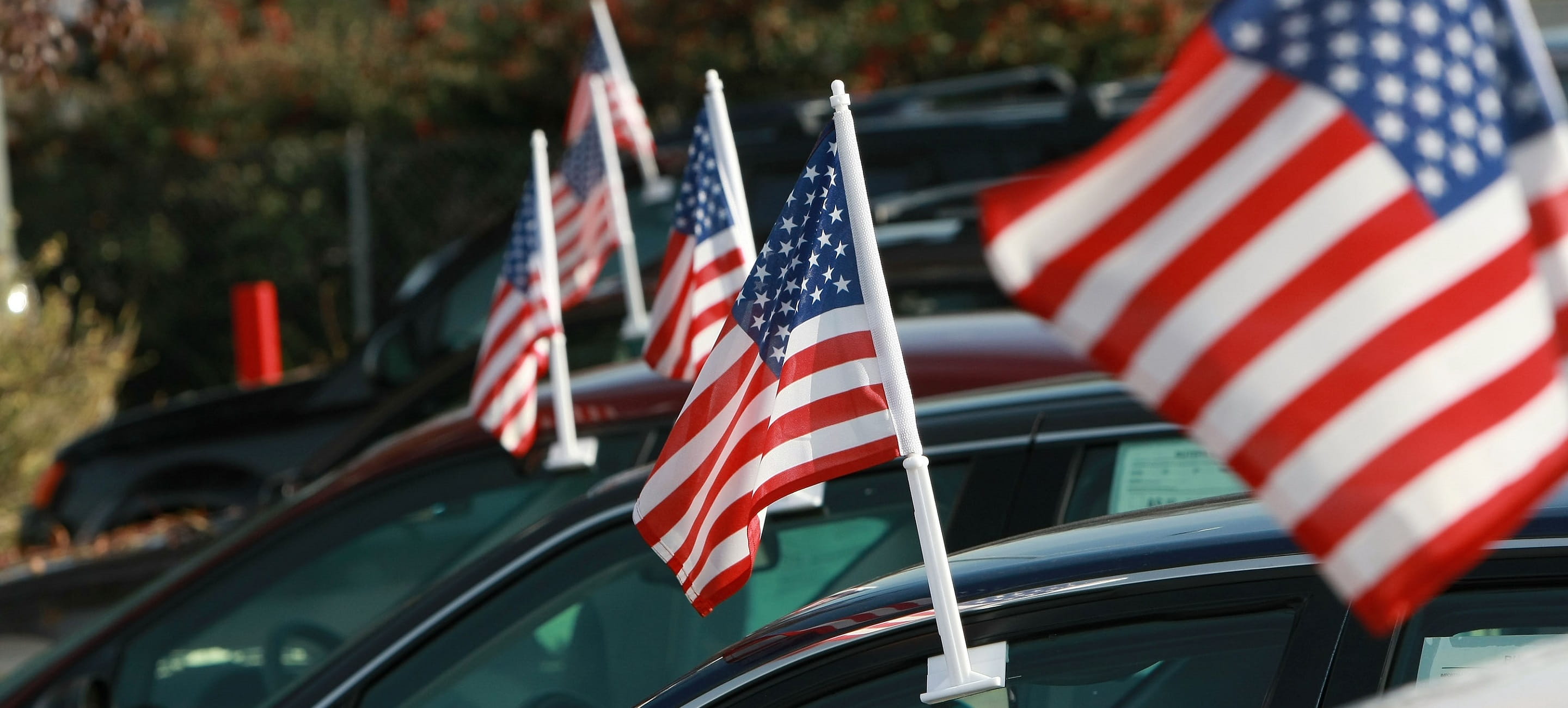 Stay safe this July 4th
3 min to read
Safety
---
To help ensure the 2020 Independence Day holiday is a time for celebration, we're sharing the following road safety and pandemic awareness tips for you and your loved ones.
Road safety
Perform vehicle checks before setting off (brakes, lights, tires, fluid levels) and pack a breakdown kit that includes a flashlight, charged phone, jumper cables, first-aid kit, a basic toolkit, emergency flares, non-perishable food and plenty of water– plus any additional emergency items required by law in your state.
Plan your route in advance, allowing for regular rest stops in safe places; at least 15 minutes for every two hours of driving and more frequently if you feel tired. Even if you are using GPS it's recommended that you familiarize yourself with the planned route before setting off to avoid confusion while driving.
Ensure the whole family buckles up. Children should seated in correctly-fitted car or booster seats – and pets should be properly restrained too.
Look out for others. Traffic can be heavy over the holiday period – and some road users might be unfamiliar with the roads on which they are traveling. Be prepared for vehicles stopping or turning unexpectedly. Be particularly cautious when traveling close to trucks – don't let yourself be caught up in truck drivers' blind spots and don't cut in front of heavy trucks. It takes them a lot longer to stop!
Remember that maximum speed limits are not "target" speeds; they're maximum limits in good conditions. Traffic, weather and environmental conditions impact on suitable speeds.
A three-second following distance is for good conditions. Increase it if traveling in wet weather or when visibility is poor. Be aware of your "escape route" when driving and when stopped at intersections.
Aim for a "distraction-free-zone" in your vehicle. Pack quiet toys/ tablets/ DVD players with headsets to help keep children entertained during long trips. Set up GPS before setting off and put your phone away or on silent – or give it to a family member to be your "designated texter".
If you're drinking, don't drive. If you're driving, don't drink. It's that simple. Don't forget the morning after effect of drinking alcohol too – and remember that other drivers don't always follow the rules. Be prepared for the actions of others and remember that driving defensively is the best way of keeping you and your loved ones safe this Independence Day Holiday.
COVID-19 tips
If you decide to host a gathering or cook-out, protect yourself from COVID-19 by following these safety guidelines from the CDC:
Remind invited guests to stay home if they have been exposed to COVID-19 in the last 14 days or are showing COVID-19 symptoms.
Consider keeping a list of guests who attended for potential future contact tracing needs.
Host your gathering outdoors, when possible. If inside, make sure the room or space is well-ventilated.
Arrange tables and chairs to allow for social distancing. People from the same household can be in groups together, but 6 feet of distance should be maintained between households.
Wear cloth face coverings when less than 6 feet apart from people or indoors.
Make sure there is adequate soap or hand sanitizer containing at least 60% alcohol available. Remind guests to wash their hands before serving or eating food.
Limit people going in and out of the areas where food is being prepared or handled.
If serving any food, consider identifying one person to serve all food so that multiple people are not handling the serving utensils.
Limit contact with commonly touched surfaces or shared items. Clean and disinfect commonly touched surfaces and any shared items between uses when feasible.
Published at July 3, 2020
Was this article helpful?
---