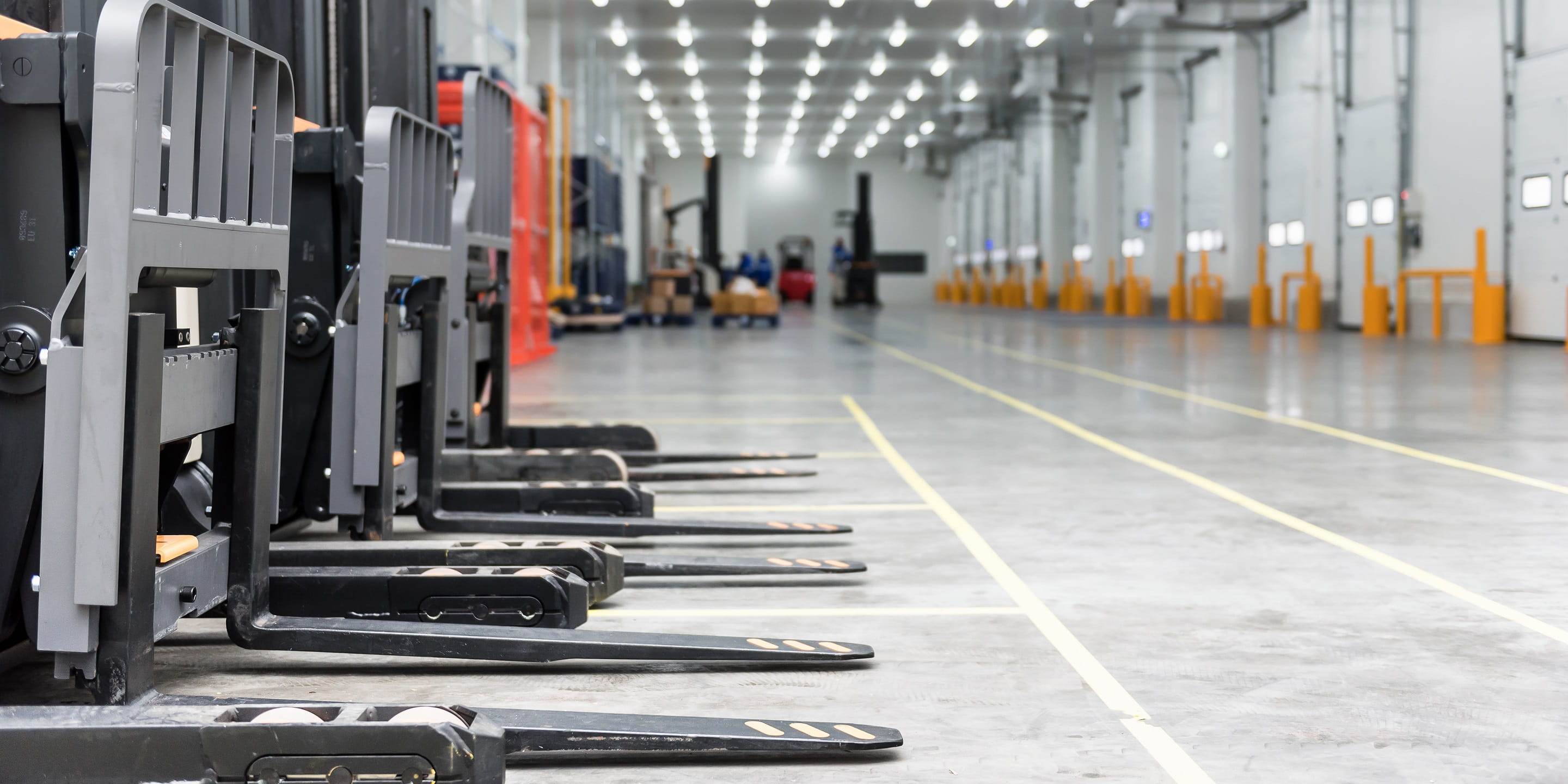 Cold Chain: Material Handling Solutions
4 min to read
News and More
---
The reasons to automate in refrigerated warehouses and DCs are much the same as in standard warehouses. Increasing throughput, addressing labor challenges, and improving safety are benefits of deploying automated material handling solutions.
Previous cold chain articles have discussed how the COVID-19 crisis and the meteoric rise in eCommerce have changed customer shopping habits and driven demand throughout the cold chain. If online sales continue to grow, businesses must find a way to move perishable and other temperature-sensitive goods faster and more efficiently.
Thanks to disruptions and growth, the supply chain has garnered so much attention over the past few years. There is good news for refrigerated warehouses. Automated material handling solutions are out there, and the improvements in technology are driving efficiencies for temperature-controlled warehouses and DCs. Organizations are ready to invest in solutions designed to improve the current way of doing business and solve the problems they are facing today.
Refrigerated Warehouse Challenges
Labor challenges, sustainable operations, and safety are a few of the biggest challenges facing cold chain warehouses and DCs. Turning to automation to solve these challenges is becoming more popular throughout this space. If you wonder if there is an automated solution that will improve your operation, the answer is a resounding yes. Material handling solutions are more intelligent than ever and offer benefits galore for warehouses and DCs.
Labor
All industries are feeling the pain from labor challenges. In real estate terms, it's an employee's market. This labor trend doesn't bode well for attracting talent to jobs with less desirable working conditions like refrigerated warehouses. Without automation, warehouses and DCs must find alternative solutions to labor issues.
Robotics speed up picking, sorting, and other labor-intensive tasks within warehouses and DCs. Automated material handling solutions such as Automated Mobile Robots (AMRs) or Automated Storage and Retrieval systems (AS/RS) are two popular solutions refrigerated warehouses are turning to for solving the labor crisis.
Sustainable Operations
Most organizations have adopted sustainability goals around energy use and other environmental factors. The amount of energy required to power a refrigerated warehouse is a significant expense for the industry: outdated warehouses and poor use of space drive energy costs higher and work against achieving sustainability goals.
Organizations can achieve quick sustainability wins through space optimization. Maximizing vertical storage through either an AS/RS or deep bay storage allows racking to be closer together. Converting forklift fleets from standard gas lifts to narrow aisle electric lifts are options that optimize space, increase storage, and all positively impact sustainable operations.
Packaging is another huge opportunity for material handling, especially for sustainability and creating circular economies. Thermofischer recently introduced a fully recyclable container made completely out of paper. The packaging is utilized for shipping cold chain products and meets all thermal requirements.
Safety
Working in a refrigerated environment brings with it safety concerns for workers. Slippery floors, confined spaces, and repetitive motion injuries are just a few risks associated with working in these environments. Automated systems can help address some of these risks by automating dangerous or difficult tasks previously performed by humans.
Most common warehouse injuries involve slips, falls, or incidents involving machinery. The best way to address these safety concerns is to take a comprehensive approach to technology and process improvements. Here are a few examples of how technology can help:
Automated Guided Vehicles (AGVs) and other robotic solutions transport materials throughout facilities, thus reducing the need for workers to lift heavy loads by hand. Removing humans from dangerous tasks like these can significantly impact safety in the workplace.

Installing sensors or other technology to track employee movements can help identify issues like slips and falls before they happen. Analyzing this data allows for improved processes and changes that will help prevent accidents in the future.
A recent survey published by MMH showed warehouse and DC managers felt safety was the number one issue today and will remain the number one issue two years from now. Automated systems help take the guesswork and danger out of tasks like retrieving goods from high storage locations. AS/RS systems remove much of the human movement throughout a warehouse. They utilize sensors and other technology to keep people and inventory safe while in operation. Automated conveyor systems can help improve efficiency and safety in the workplace and address many of the challenges refrigerated warehouses face. AI is also playing a role in automated systems with the ability to learn and predict patterns.
Conclusion
The future of automated material handling is looking very bright for cold chain operations. Solutions are becoming more intuitive, and companies are slowly but surely beginning to adopt these solutions. It's only a matter of time before these solutions become the norm in refrigerated warehouses and DCs.
Choosing the right solution for your specific needs is critical to the success of your operation. There are many factors to consider when making a decision, but the benefits of automation far outweigh the cost. If you're looking to improve efficiency, optimize space, and create a safer work environment, contact LeasePlan today. We can help you find the right solution for your operation.
Published at July 12, 2022
Was this article helpful?
---