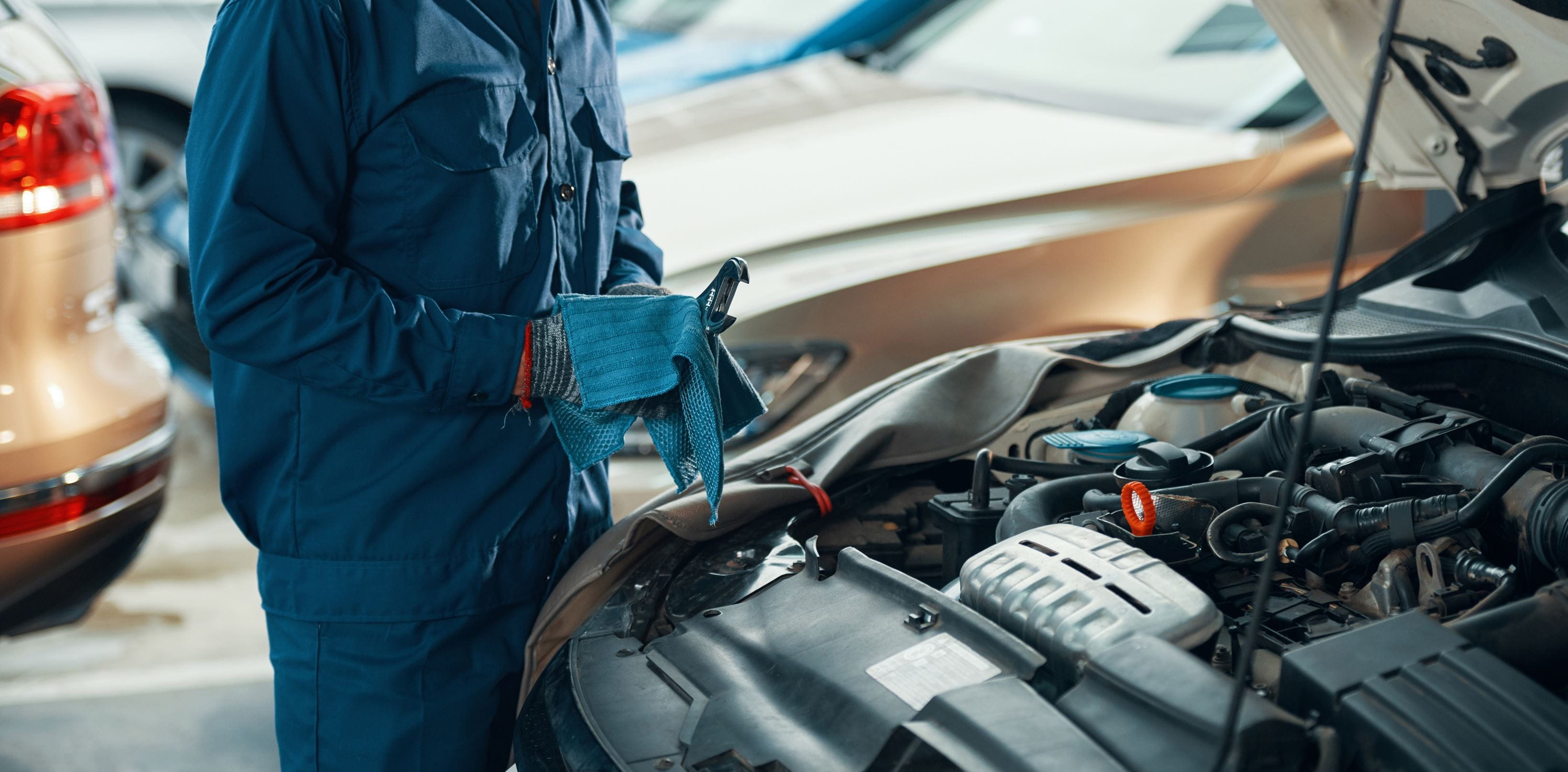 Top four reasons the right fleet maintenance network is essential
3 min to read
Maintenance
---
Enrolling your fleet in a maintenance program is a no-brainer, and for many reasons. A well-managed program can save your drivers and fleet managers precious time, not to mention save your business on unwanted maintenance costs.
The right program, facilitated by a stable, flexible and transparent fleet management partner, can keep your drivers safe and on the road, and keep you focused on your business.
That said, fleet maintenance programs are only as reliable as their network of service vendors. In today's world, a well-managed maintenance program offers a vast network of National Account service centers, complete with haggle-free pricing, ASE-certified and trained technicians, and enhanced health and safety precautions. Let's talk about that.
Savings is key
Your customary lube, oil, and filter maintenance service is where most fleets spend a good portion of their maintenance budget, below brakes and tires. Suffice it to say, this is where the value of a strong network of National Account vendors comes in. On average, a typical preventative maintenance visit at a LeasePlan National Account vendor can be from 20-30% below that of non-National Accounts. Multiply these visits by a fleet of 500 to 1000 vehicles and you could be receiving annual savings in the hundreds of thousands. This, of course, doesn't include the out-of-network savings you would receive. An internal study found that shifting only 25% of non-National Account service visits to National Account vendors could save customers upwards of $200,000.
Driver safety is another key benefit
Given the COVID situation, health and safety has become a determining factor for drivers when considering where to take their vehicles for maintenance. Most major National Account service vendors have addressed this by implementing contact free servicing to include curb-side vehicle drop-off, as well as maintenance services performed without the technician needing to enter the vehicle. If the technician does need to enter the vehicle, all vehicle touchpoints are carefully sanitized. Driver safety is the most important thing to us, so we're continuing to work with our vendors to add and further enhance safety protocols across our network.
Location, location, location
Providing drivers with a vast network of trusted National Account partners is key to delivering the right maintenance program experience. On top of benefits such as standardized haggle free pricing, real-time repair authorization for added time savings, and ASE-certified technicians to ensure the job is done correctly, a wide network of National Account service centers is key to providing the right level of service where and when it's needed. LeasePlan drivers enjoy a network of over 70,000 National Account service centers nationwide, meaning you no longer have to worry about paying out of network fees.
Industry leading driver mobility
Locating a National Account service center is easier and more efficient than ever before. With the new MyLeasePlan mobile app, drivers will be able to use the service center locator to search, get directions, and gather information to schedule their next maintenance visit. Using our enhanced hands-free virtual assistant, drivers can ask Elle to locate the service center closest to them. MyLeasePlan will then locate the closest National Account vendors, giving drivers quick access to directions and information to schedule their service. Quick, easy and efficient, the way scheduling maintenance should be.
The benefits of a strong National Account network are enormous. They are, however, made possible by the right fleet maintenance partner. The right partner has the stability, flexibility and level of transparency clients need to help their business and their drivers make the right decisions. Check out the LeasePlan difference and come see how we're saving clients time and money on their fleet maintenance.
Want to learn more about the LeasePlan difference and how we go the extra mile for our clients? Try out our new fleet savings calculator to get a glimpse into the consultative power of working with the global leader in fleet management solutions.
Published at March 1, 2021
Was this article helpful?
---