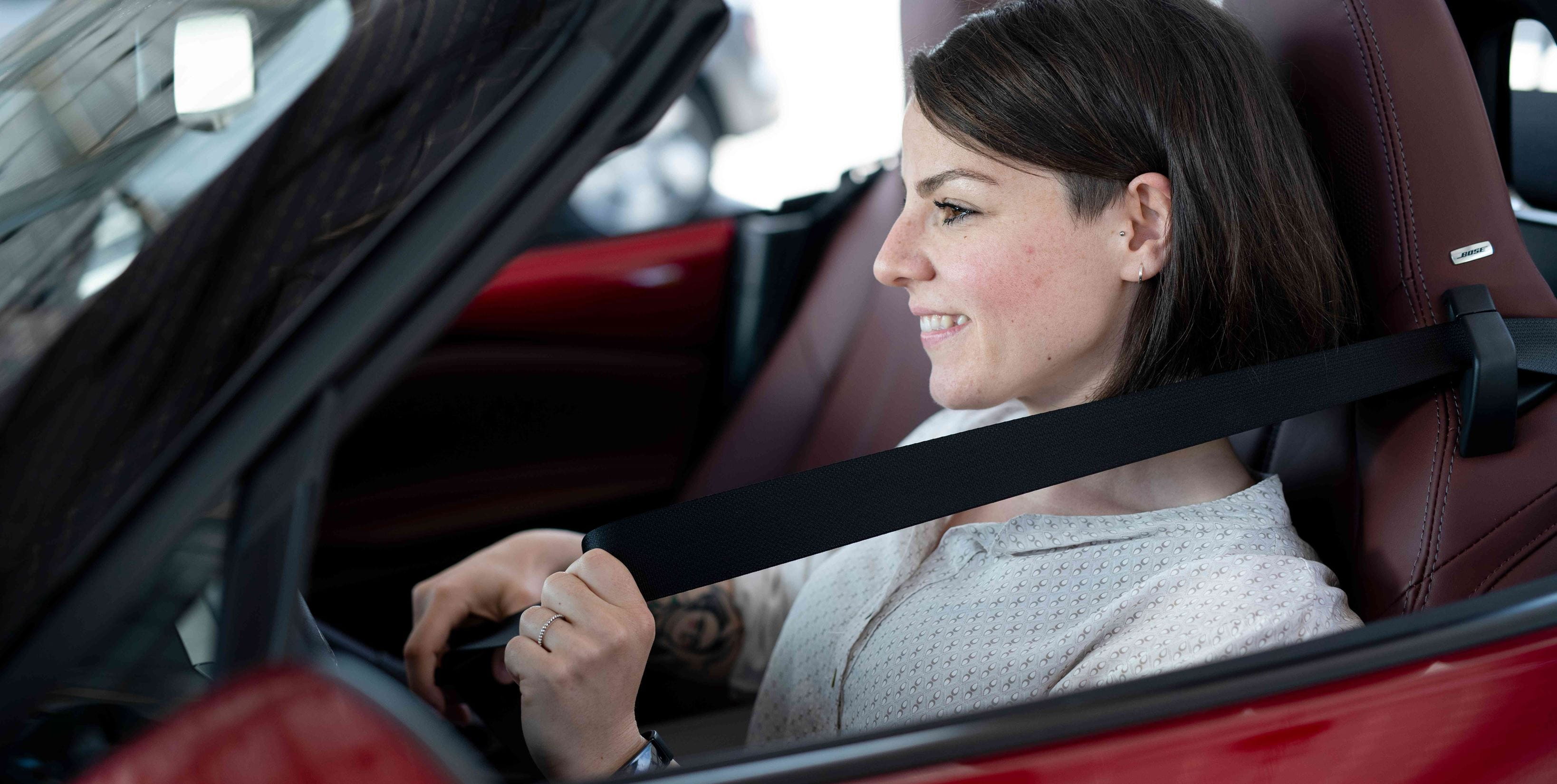 My life as a fleet driver - mobile maintenance edition
5 min to read
Maintenance
---
Earlier this week, I received an email notification letting me know it was time to service my company car. 
In any normal situation, I would head to my local Firestone or Goodyear and hand them my vehicle maintenance guide, that way they knew which services to perform.
But this was not a normal situation. I have been working from home since mid-March, and successfully transitioned nearly all my purchasing habits to businesses with a digital subscription and delivery models. Anything I could order online and have sent to my doorstep, I did. After 9 weeks in quarantine, I had completely written off venturing into public to run errands - and if I did, I opted to patron businesses with curbside pickup and contactless services.
At this point in my story, I feel I should clarify a key point. While this behavior was born from the initial fear of contracting COVID-19, I am not overly paranoid about falling ill from coronavirus. I have now just become accustomed to this lifestyle of convenience - that comes with added bonuses like playing it safe and saving time. Think about it. With a click of a button, we can have groceries delivered in an hour and get time back in the day to focus on the important stuff. I wonder how much time I save – and money, too – from not having to wander around the grocery store looking for Sriracha sauce and picking up a few extra goodies along the way... As you see, I can be a bit of an impulse shopper.
So, I equate this efficiency gain to the world of fleet and the benefits this model can bring to a busy driver. Take this scenario. A driver's vehicle is due for an oil change and tire rotation. In the normal situation, they might arrange to drop it off at the shop and get a ride back to the office so they can go about their workday. This either a) inconveniences a co-worker, friend or family member. Or b) ends up costing the company a Lyft ride or two. The third alternative is the driver could sit and wait, suffering through burnt coffee and sluggish Wi-Fi connections as they attempt to be productive in the waiting room. Either way, your employee's productivity is suffering.
But, again, this week does not represent any normal situation. Many people are still social distancing – so that rules out option a. Many drivers haven't yet felt brave enough to venture back into the world of ridesharing – and some companies have temporarily banned ride hailing all together. Therefore, option b is also a no-go. There is a third option – mobile maintenance service. That's right. Have the mechanic come to you!
In this era of COVID-19, I can't help but notice how quickly consumers are changing their behaviors - I'm living proof, as mentioned above. As a fleet service provider, our team at LeasePlan is tuned in to how rapidly the needs of fleet drivers are changing as we all adapt to the next normal.
That's why our team has been working hard to innovate, ideate and launch new services - like at-home maintenance powered by YourMechanic - to offer a more convenient and safer option to take care of my fleet vehicle. As you now know, I am all for the convenience of not having to venture out to run errands and was equally excited that I got to try this service out first.
To book my appointment, I simply called our dedicated 800 number, gave them my license plate details and told them when and where I wanted to have the service completed. Within moments after booking my appointment, I received my confirmation text that Kevin would be my technician – in fact, I was still on the line with the YourMechanic representative when the SMS notification came through. The interface was slick – just like when you hail a ride and you can see what your driver looks like, it displayed Kevin's photo so I was familiar with who would be coming.
Fast forward to the day of service. I was booked for 4:30 p.m. and anxiously awaited my opportunity to try out this new mobile service. Video conference after video conference...I told everyone how excited I was for this experience. And just as I was boasting about being the first to try it out, I got a text message that let me know Kevin was on his way. Even sweeter? I could track his location and ETA. Extremely modern and innovative solution, for sure.
To take full advantage of the touchless service, I was advised to leave the keys in the vehicle and maintain a safe social distance from Kevin after he arrived for the appointment. Within minutes, he was off performing my 30-thousand-mile service, as well as YourMechanic's 50-point inspection. Where was I, you ask? Back in my home office drafting up this blog!
Of course, being the curious person I am, I did take the time to get to know Kevin and learn more about our new partner, YourMechanic. He shared how long he has worked with them performing on-site maintenance, then went on about how great the company is, all while sharing a glimpse into who his main customers are and why.
The benefits of a mobile service are clear to me, however Kevin opened my eyes to new use cases including the after-hours or weekend service - assuring that your vehicles can be used at 100-percent capacity during the uptime and serviced in their downtime. He also mentioned stay-at-home moms who operate as CEO of the household and whose time is extremely precious - similar to the busy executive who would be more effective spending their time running the company versus sitting at the shop for 90 minutes waiting for an oil change. And finally, those like me who have now become accustomed to a contact-free service experience, as well as those who aren't ready to venture out into public due to COVID-19.
This unprecedented health crisis we're all experiencing has certainly dealt a blow to the worldwide economy, but there is a silver lining. I'm sure we've all seen the numerous articles about the history of economic crises and how many innovations, past and present, have come from them. That's a blog for another time, but with struggle often comes opportunity. As consumer behaviors shift – like your fleet drivers - businesses are forced to adapt and offer new services to support the customer's "next normal". Fortunately, LeasePlan is doing just that - innovating to meet the needs of fleets, by offering safer and more convenient options like mobile maintenance.
posted on June 5, 2020 by

Kristofer Bush

in Maintenance
Was this article helpful?
---