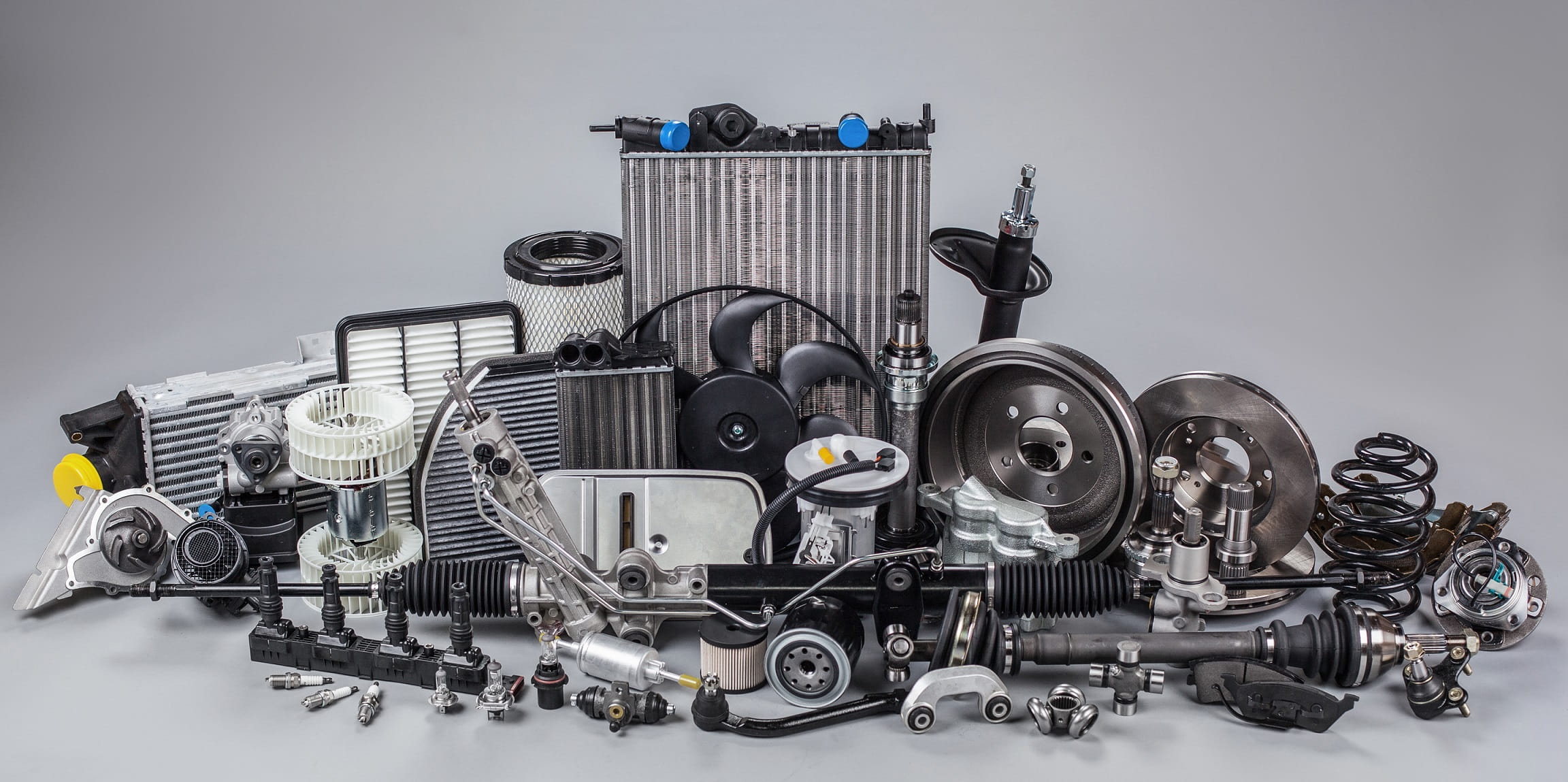 Minimizing parts delays and other challenges impacting fleets
3 min to read
Maintenance
---
Ongoing issues affecting the industry such as parts delays, supply chain shortages and labor challenges continue to slow the repair process, lengthening downtime and increasing costs for fleet vehicles.
According to an article by Automotive Fleet earlier this year, it takes an average of 15-30 days longer for body shops to receive parts compared to pre-pandemic timelines. In some instances, repair facilities are waiting nearly two to three months for specific parts. The frequency of these delays increases when the component contains embedded microchips, which remain in short supply. To add to the challenge, shops are typically not given an estimated time of arrival for the parts.
Shops are also experiencing other issues, from technician shortages to scheduling challenges due to increased collision volumes. According to CCC's Crash Course, scheduling backlogs improved slightly in Q2 2022. However, they are still far above the historical average of 1.7 weeks pre-pandemic. These pushbacks, coupled with rising wages to attract and retain technicians, has led to 79% of shops scheduling new work 2+ weeks out and increasing labor costs.
What's adding fuel to the fire?
Inflation and overall repair cycle time are two of the biggest challenges hindering the ability to create a smooth and seamless repair process for providers.
Parts prices have gone up 20%-30% on average due to higher commodity prices, increasing costs to manufacture and ship while decreasing margins.
Relative to the overall repair cycle time, delays and difficulties obtaining parts remain at an all-time high; approximately 7 out of 10 claims in today's market are affected by a parts delay. Pre-pandemic, these instances were few and far between.
Aside from these procurement challenges, some repairs include supplements, exacerbating the problem by extending downtime further. Even if all parts are secured prior to vehicle drop off, supplements come into play after the repairs have commenced, limiting the ability to mitigate extended downtime.
Considering the additional pain point in the lengthy wait to obtain a new vehicle versus repairing an existing one, replacement is an even less attractive option. Limited availability for new vehicles is causing clients to repair more and replace less, leading to increased cost from the extensive damages and a higher probability of delayed parts. Data from the Innovation Group reflects that the percentage of total loss vehicles declined from 12% in 2019 to 8.6% in 2022 to-date.
What's the solution?
To help alleviate these ongoing challenges, LeasePlan applies the following strategies:
Diligently search for alternative parts, such as locating LKQ (used) or aftermarket parts. For example, install a manual mirror to get a vehicle back on the road until the power mirror that is backordered arrives at the shop.

Leverage relationships with manufacturers to secure availability and expedite parts delivery.

Pre-order parts for drivable vehicles to reduce rental and repair time.

Make cost-effective and customer-centric decisions, such as repairing panels that would otherwise call for replacement, while keeping safety and quality top of mind.

Leverage advanced technology with strategic partners to communicate and assess availability with network shops and partners.

Use of telematics and safety training to help reduce overall collision rates.
Collaborative ways to support these efforts include:
Re-evaluate approval thresholds in alignment with recent parts, labor and repair increases.
To continue navigating the road ahead and effectively dealing with these challenges, we must embrace a new level of collaboration. Those who are willing to explore creative solutions, openly communicate and collaboratively problem solve will be most likely to gain the greatest advantages.
About the author:
Tony Blezien, Vice President, Operations, LeasePlan USA
Published at August 31, 2022
Was this article helpful?
---