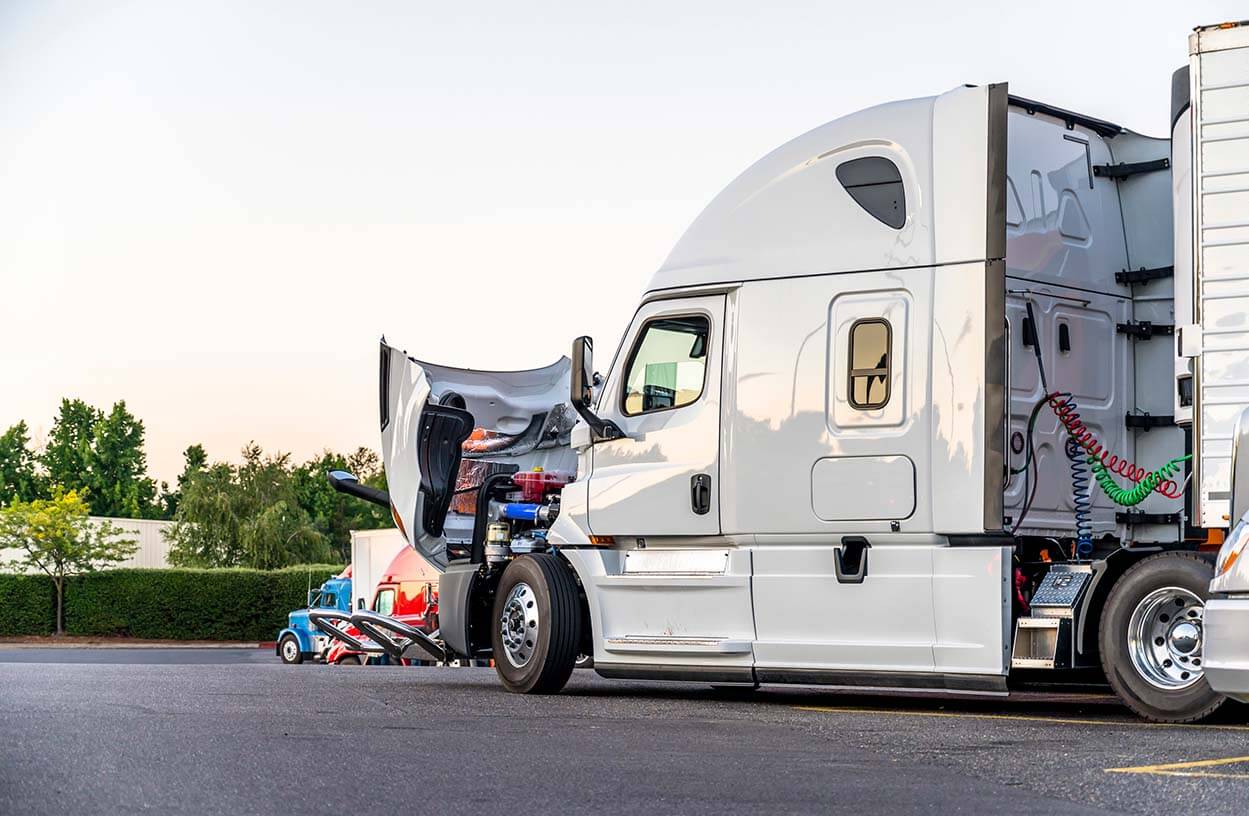 2022 Fleet Maintenance Trends
4 min to read
Maintenance
---
Coming into 2022, we have some good news, it seems. Shipping has started back up, and the docks are moving items -one would hope that fleet vehicle and parts are part of that movement. And, as nations are experiencing more coronavirus cases, there seems to be less focus on shutting down everything to combat it. Instead, like other viruses, everyone may see the need to live with it. 
 
Now that we're back to moving products and running heavy equipment on significant projects across the US, how is your maintenance, and what is your plan for the year? 
Aging Fleets For companies who've been battling their own plague of fleet equipment that's now going on two years without a factory available replacement option, it's been a particularly frustrating time. But, because of delays, commercial vehicle maintenance programs like those available from LeasePlan have become essential in providing solutions to extend the use of your fleet safely and efficiently. And, as equipment ages, it's highly beneficial to get into our Lease Back program as you increase income in preparation for the time, you'll replace your current equipment.
It's easy to focus on the challenges of providing essential maintenance and repair for heavy equipment and fleet vehicles. Functioning equipment meets environmental regulations, keeps up productivity, provides safe tools for your employees, and keeps jobs on schedule. However, many fleet managers are working on strategies to keep things going by focusing on what they can fix and doing it on the critical equipment to their business.
Fleet Maintenance Trends in 2022
Vehicle Life Cycle Strategy
Many companies have a strategy for replacing older equipment with newer equipment. Sometimes it's by mileage with fleet vehicles or by how many hours it's been used as you would with heavy equipment. And although there are recommendations, your cost factors, usage environment, and maintenance schedules will determine what works for you.
Today, however, what looked like a 36-month cycle for a vehicle is looking like 42 months, and that's the best case. Longer usage cycles generally mean more opportunities for breakdowns and repairs. This is where LeasePlan's maintenance management abilities can assist you. You have no control over the need to extend your equipment life, but you can ensure that those vehicles are taken care of. And you can be assured that they'll be handled as quickly as possible.
LeasePlan has worked with companies worldwide and routinely saves them 20 percent or more on maintenance costs. So, as you examine your equipment replacement strategies, it's a good time to adjust your maintenance management too.
**Increase Your Operating Profit ** While you wait on fleet and heavy equipment availability, another favorable cash flow decision would be one of LeasePlan's purchase leaseback programs. First, we'll analyze your fleet and equipment and come to an agreed-upon value of your fleet. Then we'll buy it and lease it back to you at a lower monthly cost which frees up capital for future purchases.
How Can You Get Ahead of Fleet Supply Issues?
Even though supply chain disruptions are slowly getting resolved, this doesn't mean everything immediately gets back to normal. The chances are that fleet vehicles, heavy equipment, and their assorted replacement parts aren't at the port but somewhere anchored between where they departed and the destination. And those are the ones that have weathered the microchip crisis.
That means most deliveries will be well into 2022 or even 2023. So, if you're planning on any expansion or vehicle replacement, it's best to get in line now. On the other hand, if you need a high-importance fleet or heavy equipment asset and they're available, it may be best to pay more now, or it may not be available for a long time.
Published at February 2, 2022
Was this article helpful?
---