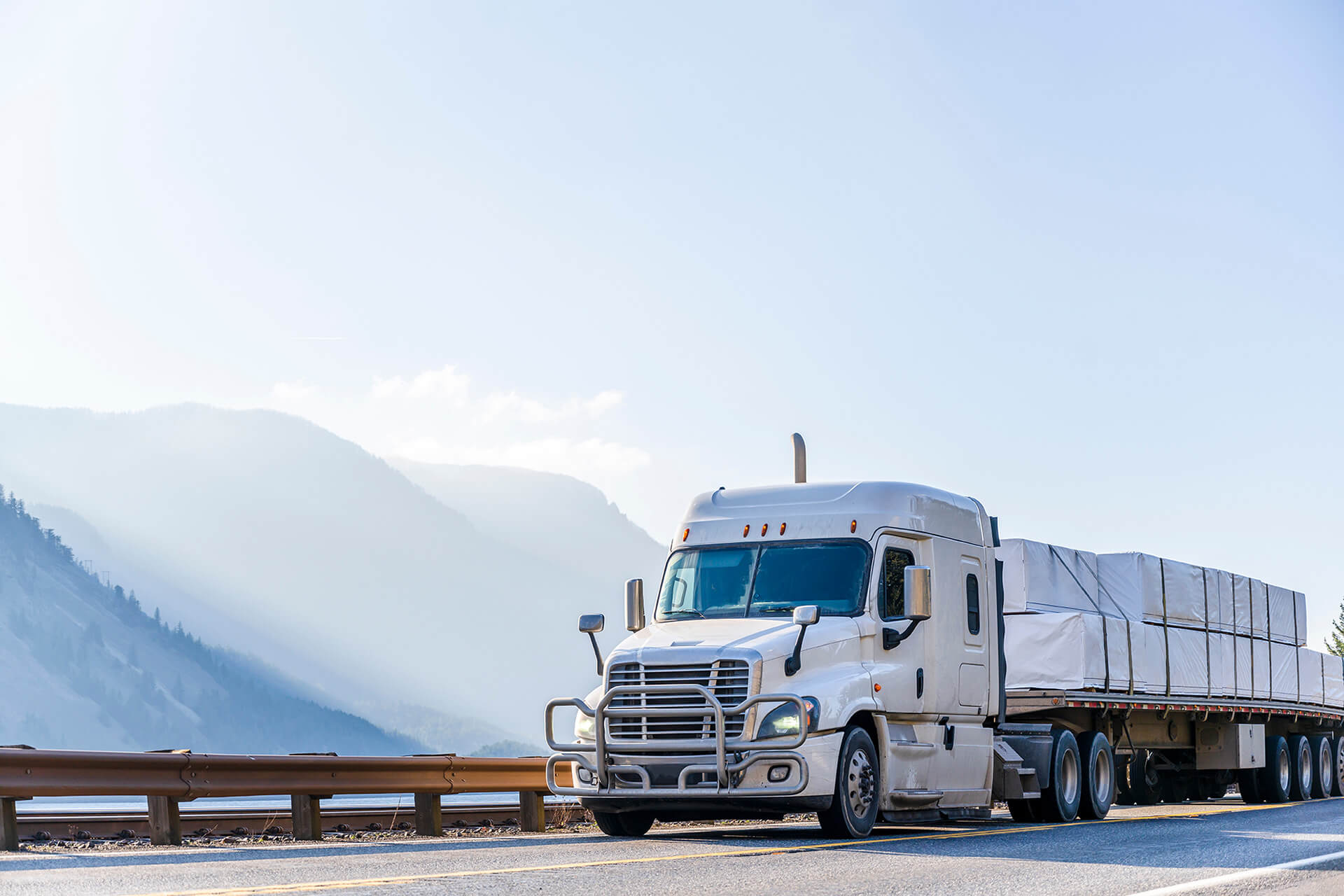 Fleet Maintenance Programs: Factors Affecting Utilization and Maintenance of Labor Costs
4 min to read
Maintenance
---
You may have spent hours in meetings trying to determine what you're going to do with your aging fleet. But, unfortunately, none of the things currently happening were planned. And the extension of equipment usefulness is new and uncharted territory that most companies are now facing with their fleets.
Between the pandemic, supply constraints, lack of vehicle availability, and parts restrictions, you're going to need analytics that can benchmark the actual cost of maintenance. And you'll need an idea of what you should need to remain the best in class.
When deciding on a fleet maintenance program, a business needs to examine specific factors that will impact the longevity of their commercial trucks and equipment. First, it's essential to understand that there is no one-size-fits-all solution for fleet maintenance. Different vehicles and applications will require different levels of care. However, we can look at some general trends to make an informed decision.
Factor 1:
Managing Vehicle Age and Utilization
One of the most critical factors in fleet maintenance is the age of the vehicles. According to a Land Transport of Singapore study, trucks over one-year-old have an average repair frequency of 3.7 times per year, while trucks under one-year-old have an average repair frequency of 2.7 times per year.
This data is broken down further by vehicle manufacturers. According to this study, certain OEMs have an average repair frequency of 2.0 times per year, while another OEM is at the top of the list with an average repair frequency of 7.2 times per year across all fleets surveyed. This broad difference in frequency is due to several factors, including:
Exposure

: The program also found that vehicles operating in severe-duty conditions were repaired at a rate of 4.0 times per year, while fleets repaired standard duty vehicles 3.3 times per year. This is an essential factor when deciding what type of trucks and equipment will be used for a particular application.

Program Maintenance Success

: Vehicles undergoing a PM had a repair frequency of 2.1 times per year, while those not having a PM were at 3.8 times per year. This reinforces the importance of implementing effective fleet maintenance programs to reduce repairs and increase truck life.
Factor 2:
Managing Mileage and Increased Repair Costs
Vehicles with higher mileage will require more frequent maintenance treatments. For example, lubricant analysis from various programs found that vehicles with between 100,000 and 200,000 miles on them had an average lubricant analysis frequency of 3.5 times per year, while those with less than 100,000 averaged 2.3 times per year and those with more than 200,000 averaged 4.0 times per year. In addition, as a vehicle ages, it will require more frequent maintenance to avoid component failures and long-term damage.
Factor 3:
Reducing Costs with Fleet Maintenance Programs
Many businesses turn to scheduled maintenance products to reduce the repair frequency of a commercial truck or equipment. For example, a study found that planned maintenance-related components may reduce repair frequency by 50 percent. This is because our programs are specifically designed to maintain a vehicle's condition and prevent component failures.
When looking for a fleet maintenance program, it's essential to examine all factors to find the most effective solution for your fleet. Ensuring that you're using the proper maintenance program on your commercial vehicle can make a big difference in the long run. Fleet maintenance specifically designed to prolong the life of components can reduce the overall repair frequency of your fleet. Additionally, it can prevent liability claims through poor maintenance.
LeasePlan saved an existing client nearly 11 million dollars through a maintenance plan and reduced its maintenance spend by 22 percent. In addition, LeasePlan's Maintenance and Repair Management technicians streamlined the client's maintenance approval process and eliminated unnecessary costs.
Our team of certified technicians and maintenance experts can also help you keep fleet maintenance costs down by monitoring transactions, negotiating repair costs, auditing invoices, and recovering post-warranty dollars. We protect your budget as if it were our own and incentivize our technicians to avoid unnecessary charges for you.
Start Your Maintenance Program with LeasePlan
You may be forced to delay a fleet replacement because of what's happening in the market, but that shouldn't limit you from moving forward.
LeasePlan provides you with a comprehensive and centralized maintenance program that offers a clear line of sight to your maintenance and repair spend. And with our analytics, you can benchmark your fleet's maintenance plans. With LeasePlan, you can make positive moves to maintain your fleet and adequately make use of its value.
LeasePlan has helped our commercial customers optimize their operations by providing asset management solutions that maximize return on investment, and we can do that for you.
Additionally, LeasePlan offers tailored sale-leaseback solutions. We'll begin the process with a complete market analysis of your assets by LeasePlan's truck and equipment specialists to provide you with the most cash on your sale and a profit to your bottom line. The result is a sale-leaseback that's as lucrative and straightforward as possible for you.
Then we manage the entire administration process, including re-registering of all types of vehicles in all 50 states, and seamlessly integrate everything into your fleet operations with no disruptions to your drivers, employees, and process.
LeasePlan offers flexible and tailored maintenance and lease solutions designed specifically for your assets and financial objectives. Contact LeasePlan today to see how we can help you improve your profitability.
Published at February 2, 2022
Was this article helpful?
---