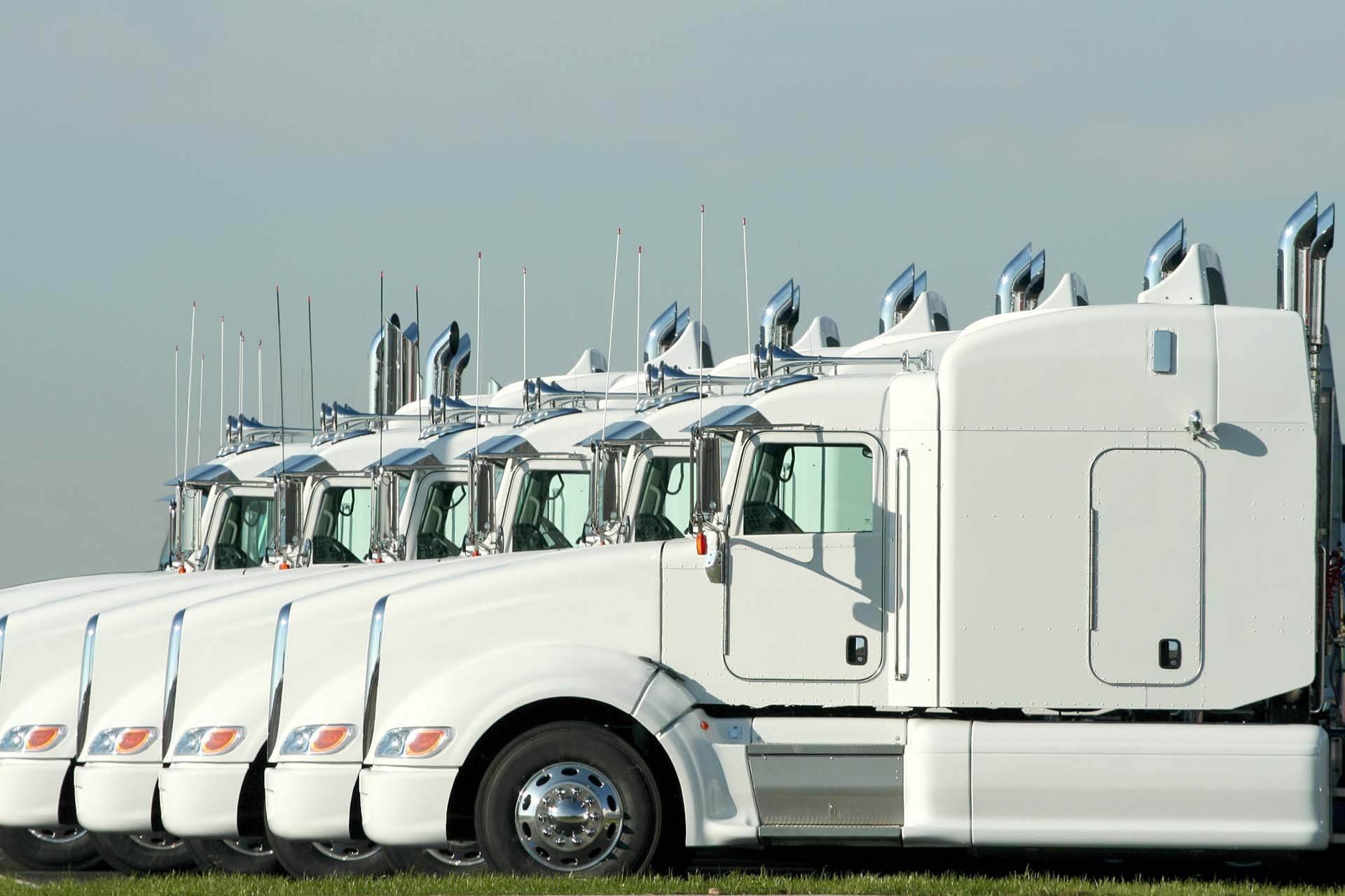 Diversifying Funding Strategies Across Your Assets
5 min to read
Leasing
---
No CFO or accounting department likes surprises or changes. If you ask, most will prefer predictability and known costs. But there's no question that in 2022, all of them would want fewer expenses when funding fleet assets. That's a good plan, but it quickly becomes an issue as a fleet manager when you need new fleet assets.
When planning for your fleet assets in this environment, it's time to look at moving outside of the comfort zone of the past and consider diversifying your funding strategies. You may have traditionally purchased certain assets like trucks, heavy-duty equipment, or material and specialty equipment. Before COVID, many businesses would have desired to own their fleets. However, with COVID, unused business assets have been weighing heavily on balance sheets.
Now, businesses are looking to be free of high-debt equipment loans, and leasing with Leaseplan is a profitable option. Companies can improve company liquidity, receive the best interest rates through Leaseplan's international partners, and better manage the fleet.
Leasing builds fleet equity and gives you an option to liquidate assets if needed. As a result, long-term financial obligations decrease, and companies can be free from insolvency problems with purchased equipment.
Suppose you have 500 fleet assets, and because of new business growth, you require purchasing 400 trailers. And you'll also need 200 cab and chassis trucks by 2023. On top of the importance of ordering now to meet your deadlines, it's time to consider going to a different company to get better lending rates. The right partner can help achieve your financial goals to increase your average profit margins.
Purchasing your fleet with a single funding source has historically been necessary because of the centralization of banking sources, location, and, most certainly, the challenge of managing multiple account sources. However, when upgrading your fleet, there's now a huge opportunity to explore the use of numerous financing partners but still have one invoice.
The upside is that you can have a better rate through the negotiating power of someone like LeasePlan, who takes the grind of process, time, and paperwork off your hands. And just as you would purchase assets from different manufacturers to meet your equipment needs, you'll achieve financial safety and cost benefits when you don't put all your eggs in one basket. Securing better lending rates with new partners is best for you, your CFO, and your company's TCO.
Fleet funding strategies for assets
While considering fleet funding strategies, your analysis will include purchasing or lease ownership. And both have various benefits and options.
A lease vs. purchase comes down to comparing fleet value and the net after-tax cash flow. However, it's also essential to consider your fleet transition strategy for battery-electric vehicle inclusion before 2025 rolls around.
Long-term ownership of internal combustion engine (ICE) fleet vehicles now could put you in a position in future years that will cost you available tax credits and increase fees as the transition is made to alternative fuels. In addition, ICE's vehicle value could plummet with depreciation and put you in a challenging financial position with no quick solution.
Owning assets will weigh on a company balance sheet and negatively affect critical financial ratios used to determine your company's creditworthiness. But, at the same time, you end up using only a portion of the purchased fleet's value. You can learn more about Lease vs. Purchase through this downloadable eBook.
Leasing
For a large group of companies of any size, leasing has become the most common funding mechanism for fleet vehicles.
Leasing frees up your fleet to be paid for the economic value of the vehicle you'll be using instead of waiting five years to get any benefit from owning the vehicle. But there can be even more benefits in how you get your lease.
You could also be a multi-national organization that wants to implement a global fleet solution to improve continuity, control, and efficiency between all your fleet locations. Using the same financing partner could be prohibitively expensive unless you use a company like LeasePlan. LeasePlan's international presence provides you the ease of leasing all your vehicles from the most cost-effective source while enjoying a streamlined corporate application process. The agreement with LeasePlan also provides you with global credibility regarding financing. LeasePlan will diversify your funding to secure the best rate and plans for you. LeasePlan can also assist you in your electrification transition strategy by securing available Low or No Emission Vehicle grants for US and EU programs. For example, California, Italy, Germany, and the UK have designated programs to reduce greenhouse gas emissions and offer competitive grant opportunities to transition to zero emissions.
How could my lease strategy work?
A company like LeasePlan would work alongside you to define your fleet strategy and decide which fleet funding solutions you need. Our Consultancy Services team will help put together multiple sources that provide tax advantages, credits, and lower rates through diversification involving LeasePlan's broad offerings and financial partners. As a result, you'll have all the benefits of lower rates through multiple sources but one invoice.
LeasePlan is entirely independent of any automotive or financial institution. Therefore, it can offer a wide variety of makes and models to its customers and financing, limiting your exposure to product-specific risks.
You can choose the level of support you want from LeasePlan, all the way from outsourcing your entire fleet management services to using online tools that help you manage your fleet yourself.
Our specialized fleet experts in our Consultancy Services team will help you gain valuable data insights on your fleet and provide industry benchmarks to ensure your fleet keeps up with industry standards. In addition, we make fleet management as simple as possible with our online tools for fleet managers and drivers.
Funding Strategies for the Not-So-Distant Future
Even though you may think there's ample time to plan and order for future regulations with fleet purchasing, planning is more vital now than ever. Backlogs on current vehicles are stretching into 2023, and orders are already piling up for commercial vehicles like the Ford eTransit. If you wait until EVs are in the market in volume to start buying, then you'll be playing catch up.
It's time to start thinking about your fleet makeup, charging plans, driver policies, and other aspects of your electrification strategy. Although it will take a significant effort on your part, the benefits of going electric far outweigh the costs, both short and long term. And setting up a diversified funding strategy, you can be ahead on your anticipated costing.
The good news is you don't have to go it alone. Partners like LeasePlan, with over 1.8 million vehicles under management in more than 30 countries, can help answer your questions and get you pointed in the right direction.
Contact us to see how we can help you work on funding strategies that can also transition your fleet to EVs. Together, we can work towards a more sustainable fleet that optimizes your costs and keeps your drivers safe and happy on the road.
Published at February 22, 2022
Was this article helpful?
---