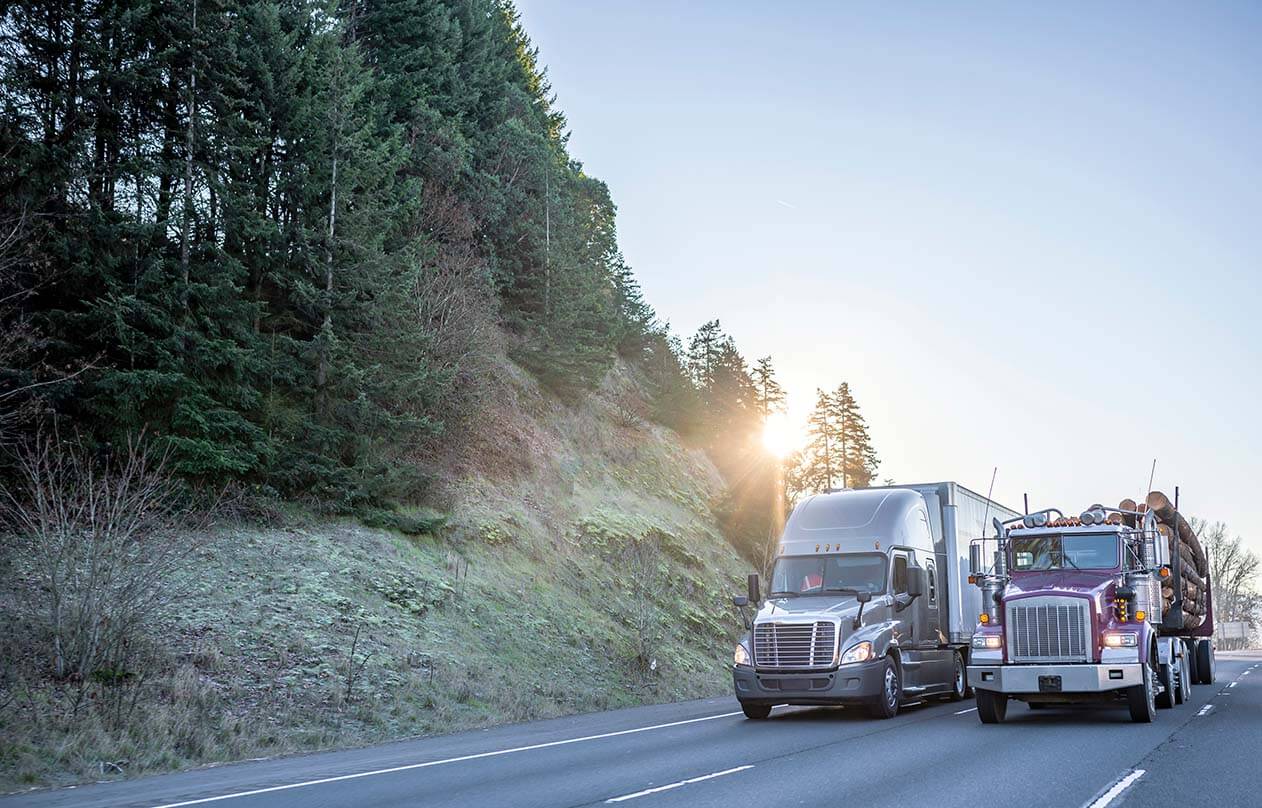 Steps for a Stronger Fleet Asset Management Strategy in 2022
5 min to read
Fleet management
---
Regardless of the size of your fleet, managing equipment isn't an easy thing, especially having experienced the delayed plans and shortages over the past two years. However, if you keep track of your assets and drivers on a spreadsheet, creating an effective strategy for 2022 is even more challenging. 
The good news is that you can efficiently take care of your company vehicles and equipment while improving ROI and productivity. However, before you do anything, it's time to gather some vital information on what you currently have. Knowing where you are will help you get to where you want to go.
The result of a management plan for your assets will assist you in:
Increasing employee satisfaction

Improving equipment and vehicle availability

Provide margin for unexpected maintenance events

Improve productivity and profits
How Is Your Asset Inventory?
You may have been the fleet manager for a decade, or it's possible you just stepped in, but the chances are that you aren't aware of every vehicle, piece of heavy equipment or have insight into past maintenance programs.
An asset inventory is where you'll begin analyzing all the vehicles and heavy equipment in your fleet. It's possible you won't have records or even excel spreadsheets with equipment records of usage and maintenance. So, you'll have a challenging time tracking down information. However, it's critical to acquire a baseline and essential to secure a management software to help you from this point on.
Here are some data points you'll need:
Equipment in-service date - Knowing the in-service date will help determine a base for maintenance and compliance schedules

Maintenance Logs - It's no surprise that updated maintenance logs are essential to safe operation. Without them, technicians don't have a background on what it's received or what to recommend for future planning. detailed Driver Vehicle Inspection Reports are also crucial for logs.

Compliance Records – If you have over 20 vehicles, DOT requirements say you should be data logging everything from things like engine hours, miles driven, driver data, and company ownership, among other things. Compliance records are good, however, regardless of your fleet and equipment size.

Fuel Economy - Although this was a cost consideration in the past, fuel price increases are putting fuel economy higher on the budget list. If your vehicle costs more to keep running than its income generation ability, it's time to consider a replacement plan. And that plan should consider battery-electric vehicles.

Comparative Analysis - Take time to compare what you have and classify high-value and low-value equipment. For the higher-value equipment, check the service logs and plan what will happen if it goes out of service. If the cost is too great or you can't do without it, secure a backup vehicle soon. All your business-critical equipment will need a "what if" plan.
In the future, having this data will help you when it comes time for recommendations on vehicle replacement or repair. And provided your drivers are doing a proper DVIR (driver information report), you can also make sure the vehicles are being taken care of.
Are You Treating Your Technicians Well?
You may not be in transportation logistics, but the data from the American Trucking Association say that over 200,000 diesel technicians will be needed to keep up with demand in the latter part of this decade. Some speculation is that EVs will take a more significant part of the industry, but it is also clear that technicians are hard to find - regardless of the industry.
Fleet maintenance shops will need to:
Ensure that technicians are taken care of

Be proactive in bringing in new techs

Improve benefits, tools, and education

Be prepared to increase the parts and repair budget
Yes, there will be parts shortages in 2022, and this year will continue to see problems with inventory, but you can't control that. However, if you have technicians, you can control how they feel about their work. Therefore, it's an excellent time to implement an employee satisfaction survey for your company. As with an asset inventory, an employee satisfaction inventory review will help you avoid any issues that could cripple your maintenance or company plans.
How Is Your Predictive Maintenance?
The benefit of a fleet equipment asset inventory is that it allows you to get ahead of any issues or potential issues you might have. At the very least, you can see the ones that need immediate attention because of safety or discover problems that you can safely delay.
There's currently no confident insight from industry experts that predicts an increase in dealers' new vehicle and equipment inventory. So, predictive maintenance could be the difference between success or failure on the job site. Additionally, telematics can help you tremendously and notify you when service is needed if your equipment is equipped with it. When technicians can monitor daily data, they'll have the opportunity to see trouble before it happens.
Data is your friend as a fleet manager and gives you what's needed when the time comes for the replacement or cycling of vehicles.
Are You Increasing Driver Safety and Training?
Education and care shouldn't be something left solely for technicians or your maintenance partner. Maintenance and extending the life of equipment begins with the drivers and operators. Through continual development of better driving behavior, real time coaching sessions and safety reviews, insurance premiums and equipment downtime can decrease. You'll also see employee morale increase.
Yes, Amazon and others use fleet management tech (telematics) and video to check driver behavior while operating the vehicle. But as easy as it is to rely on technology, there's nothing like coaching and education to head off any problems before they happen.
After the education, technology can assist in any fine-tuning to show the importance of proper equipment use and accountability. Driver safety instruction isn't for large fleet companies only and can be implemented regardless of the company size.
Do You Have Fleet Telematics?
Fleet telematics will continue to be a big part of fleet maintenance programs over the next year, especially as EVs are included in fleets. A fleet truck management system was once considered an expensive enterprise-level option. But now, with the need for more efficiency of operations, smaller companies are seeing the value of using telematics to monitor drivers' available service hours and looking for ways to streamline driver routes and tasks. As a result, truck management systems are becoming essential regardless of your fleet size.
A few things have encouraged the implementation of telematics platforms for vehicles and equipment:
Since 2017's 

electronic logging device mandate

, companies have had access to more lower-cost devices and software. Smaller companies have also waded into including smartphones and tablets to assist in tracking.

LeasePlan can work with you to integrate telematics into your company. And we can show you its potential to increase your fleet operations ROI.

Manufacturers like Ford include their telematics software packages in vehicles like the Ford Transit.
Cost-Effective Fleet Management with LeasePlan
You and your drivers can have the needed solutions to keep costs down and recover lost time throughout the maintenance and repair process by partnering with LeasePlan. With over 70,000 authorized service centers nationwide, our team of certified technicians and maintenance experts can show you how to keep fleet maintenance costs down by advising on implementing best practices, monitoring transactions, negotiating repair costs, auditing invoices, and recovering post-warranty dollars. We protect your budget as if it were our own and incentivize our technicians to avoid unnecessary costs for you.
Published at February 22, 2022
Was this article helpful?
---