Polestar presents the "4", an eye-catching electric SUV coupe without a rear window that will find itself between the Polestar 2 and 3 in terms of size and price when it is launched next year.
The Polestar 4 is a stylish SUV coupé that carries over key elements of the Polestar Precept concept car – including the lack of a rear window, undoubtedly the most striking element on the outside. Instead, it features a glass roof extends above the heads of the rear passengers and can go from transparent to opaque at the touch of a button.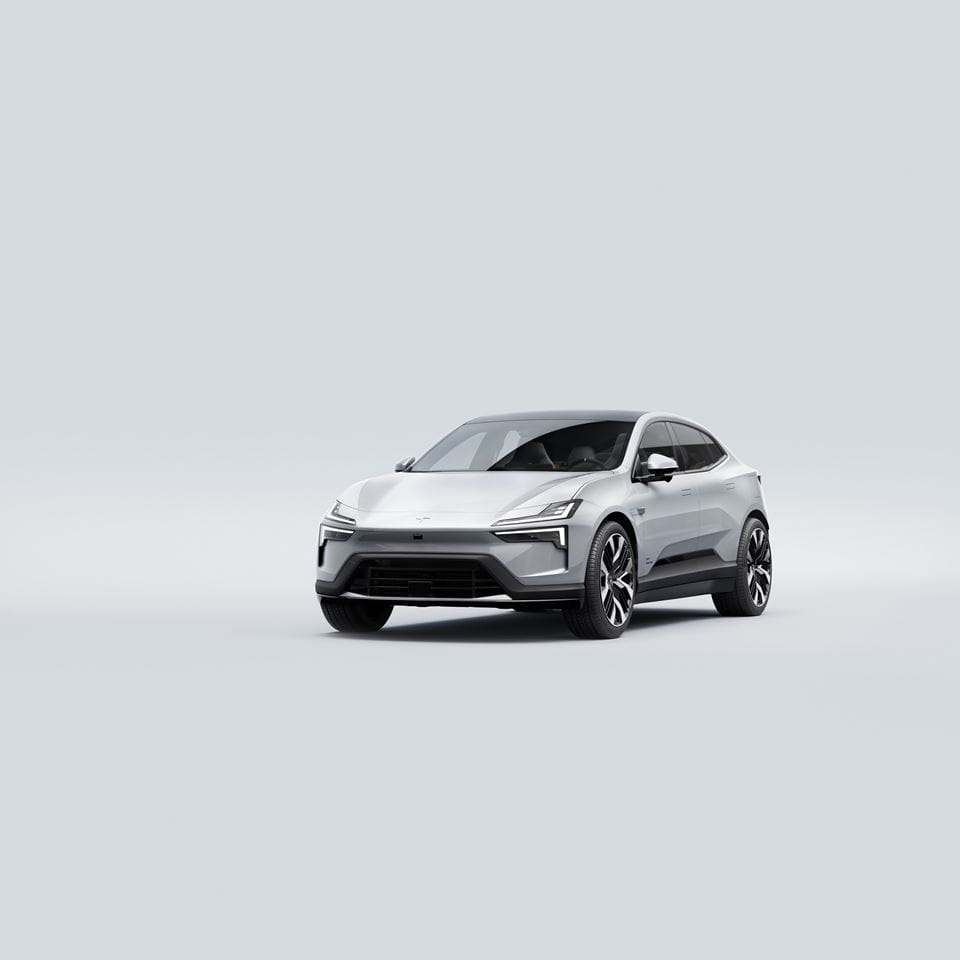 Stand-alone model
The "4" is a separate model and thus not a coupé derivative of any other car from the brand. Because it was designed specifically as an SUV coupé, Polestar said no concessions had to be made in terms of interior and headroom and it could be as streamlined as a genuine coupé.
The wheelbase of just under three metres guarantees plenty of interior space, and especially in the rear, the ambience promises to be quite special. The driver looks at a compact digital dashboard and sees driving data projected on a 14.7-inch head-up display. The infotainment system, which runs on Google's Android Automotive software, can be controlled via a 15.4-inch horizontal touchscreen on the centre console.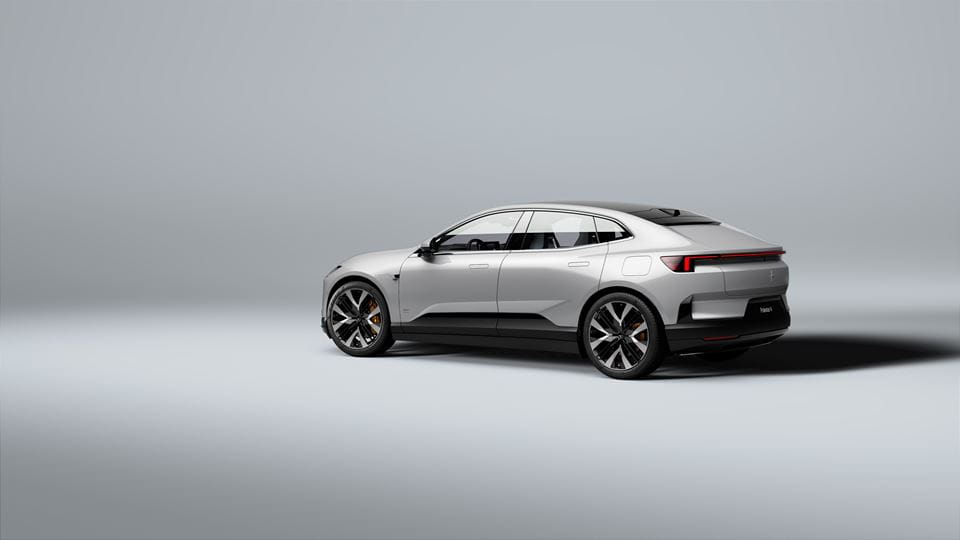 Mono-material approach
The materials used in the Polestar 4 reflect the brand's commitment to sustainability and innovation. The interior design incorporates a "soft tech" theme, drawing inspiration from the fashion and sportswear industries. It features materials such as a tailored knit textile made from 100% recycled PET, bio-attributed MicroTech vinyl, and Nappa leather with animal welfare-secured sourcing. The use of a mono-material approach enhances recyclability by ensuring that all layers of certain components are made from the same base material. Additionally, the car incorporates circular and low-carbon materials throughout, including inlay carpets made from recycled PET and floor carpets made with reclaimed fishing nets.
The Polestar 4 showcases a focus on sustainability not only in its materials but also in its overall lifecycle. The company plans to publish a full lifecycle assessment (LCA) that reveals the true carbon footprint of the car, along with a Product Sustainability Declaration in 2024. By adopting a more circular approach and utilizing materials with reduced environmental impact, Polestar aims to contribute to a more sustainable future in the automotive industry.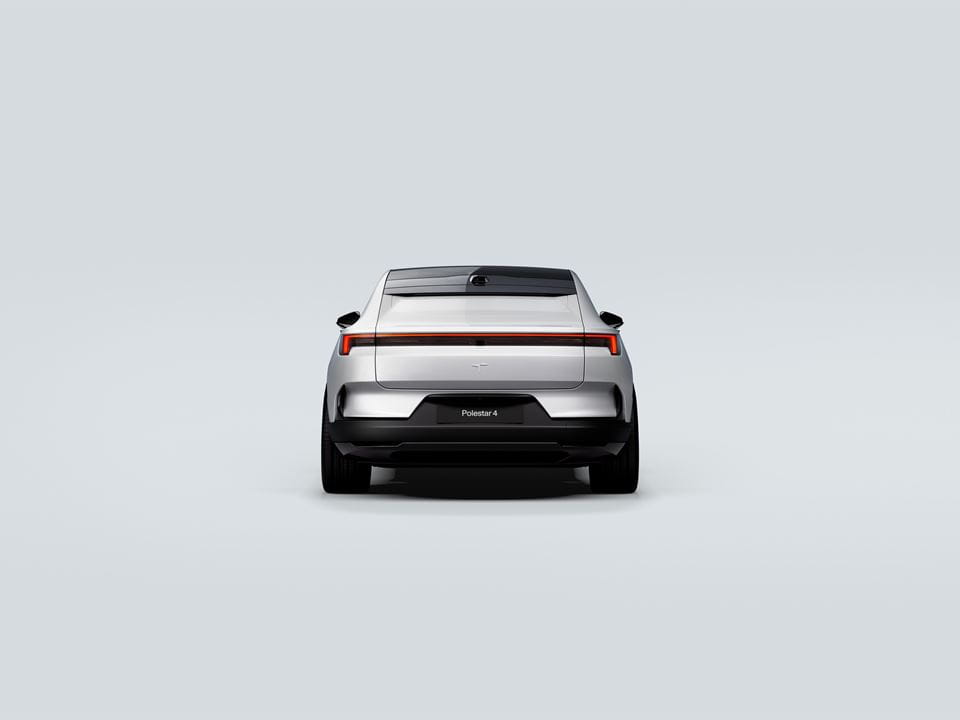 Up to 400 kW (544 hp)
The new "4" will be the fastest production car Polestar has built so far, boasting a 0-100 sprint capability of 3.8 seconds in the case of the Dual Motor version. Its two permanent synchronous motors produce 400 kW/544 hp and 686 Nm of torque and ensure a driving range of up to 560 kilometres. The standard model, called Long Range Single Motor, delivers 200 kW (272 hp) and 343 Nm to the rear wheels and should get 600 kilometres out of a full charge.
Both versions have a 102-kWh battery that can manage 200 kW DC on fast chargers and have a 22 kW AC on-board charger as standard. Bi-directional charging is also possible with the Vehicle-to-Load or V2L function that allows electric devices to be powered.
The Polestar 4 is scheduled for launch in Europe in early 2024. Prices are expected to start from €60,000.
Battery
Battery

102 kWh (expected)

Fast Charge Time

0 to 80% in 28 minutes (expected)

WLTP Range

350-372 km (expected)
Performance
Acceleration 0 - 100 km/h

3,8 seconds (expected)

Total Power

Up to 400 kW (544 hp) (expected)

Top speed

200 km/h (expected)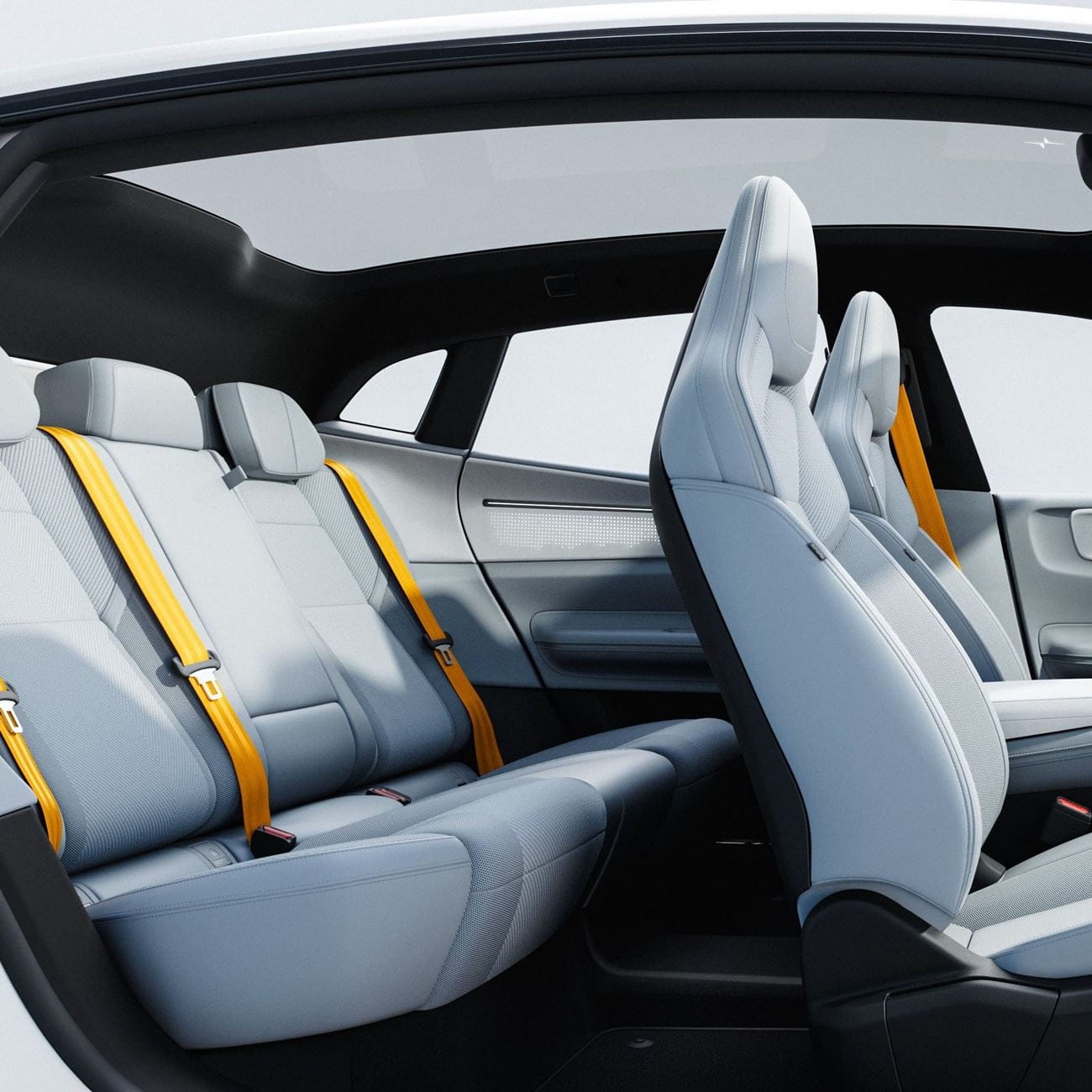 Inner space
The Innovative Features
The Polestar 4 offers a luxurious and sustainable interior with features like reclining seats, a full-length glass roof, and a high-definition rear-view camera. It embraces sustainable materials, including recycled PET and Nappa leather, creating a stylish and eco-friendly environment.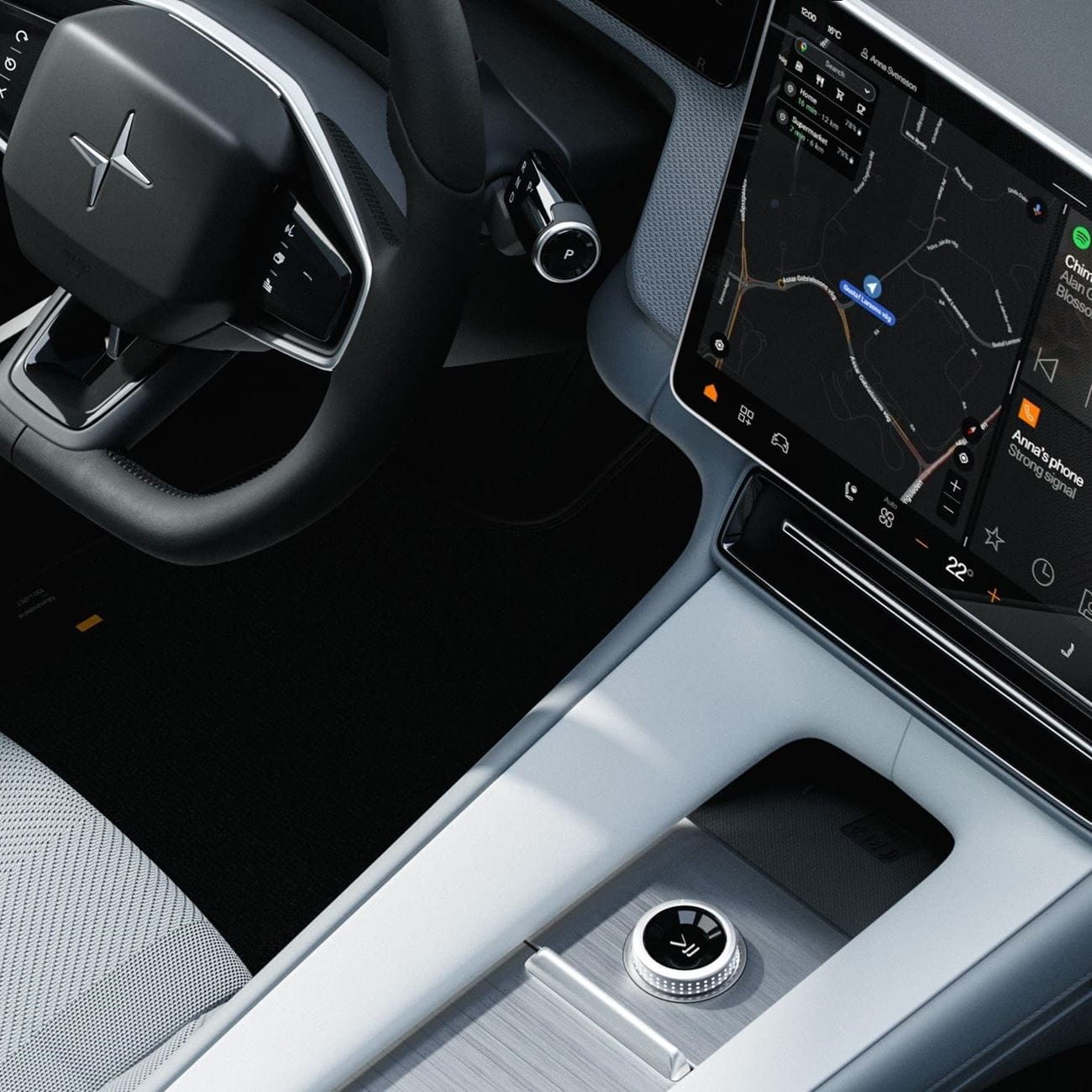 Technology
Advanced Connectivity
The Polestar 4 offers advanced connectivity with a 15.4-inch infotainment screen powered by Android Automotive OS and Snapdragon Cockpit Platform. Stay updated with over-the-air software updates and enjoy enhanced safety features.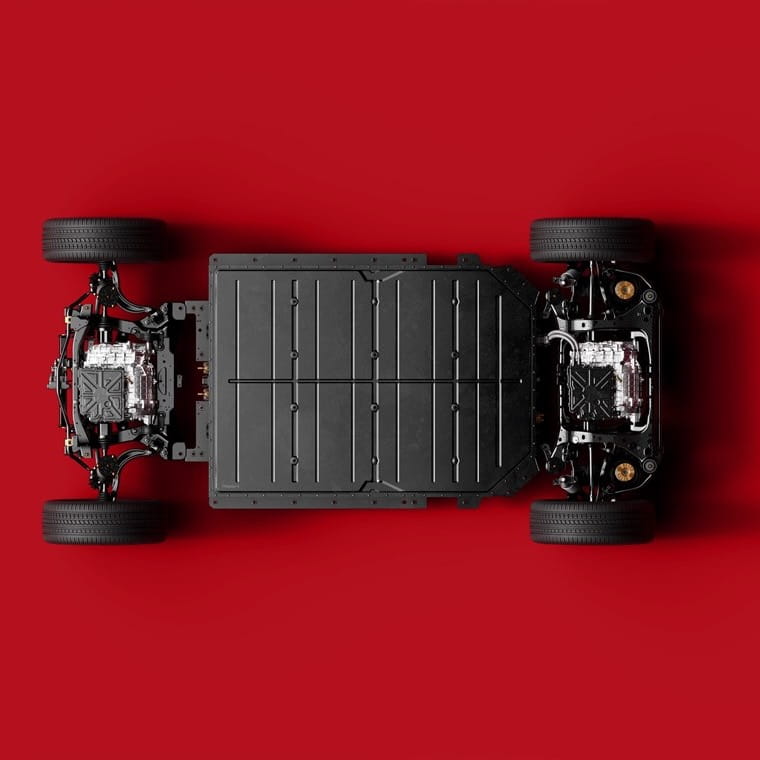 Safety
Safety Priority
Safety is paramount in the Polestar 4, equipped with Mobileye's SuperVision system, cameras, radar, and sensors for comprehensive awareness. It meets high safety standards with nine airbags and driver monitoring technology.
Inform me when the Polestar 4 is available
Enter your details to be among the first to know about availability. As soon as the car is available at LeasePlan, we will contact you without obligation.