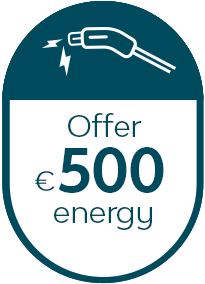 Polestar 2
Long Range Single Motor
About leasing and this vehicle
Ideal for lovers of electric vehicles, the Polestar 2 is a medium-sized four-door family with 100% electric power. Full of class and with simple, well-defined lines, it has a typically Swedish style. Operational leasing is a service that allows you to use a car, as if it were your own, by paying a fixed monthly rent, according to the contract duration and the mileage you choose. Without worrying about the associated costs because they are all included: maintenances, insurance, road assistance, unlimited tyres, replacement vehicle, road tax, mandatory periodic inspections, accident management and 24h/day client support. You do the driving, we do the rest.
Highlights
Exempt from autonomous taxation

Harman Kardon PremiumSound
Show more
Standard features
Serie
12V plug in the luggage compartment

4 x USB-C plugs: 2 on the front, 2 on the back

60/40 folding of the rear seatbacks with central opening for long objects

AC charging station cable, 6m, Mode 3, Type 2

Adjustable steering weight

Daytime running lights "Hammer of Thor"

Electric tailgate with foot opening and soft closing

Electrically controlled frameless mirrors

Fabric upholstery for seats

Front luggage compartment (41 liters)

Front passenger seat and rear outer seats with ISOFIX system

Google integrated (Google Assistant, Google Maps, Google Play)

High-performance audio system with 8 speakers

Home charging cable, 7m, Mode 2, Type 2, CEE7-7 (Schuko)

Infotainment system based on Android Automotive OS

Interior mirror with automatic dimming system

LED headlights with active high beam system

One-pedal driving (regenerative braking), adjustable

OTA (over-the-air) updates forever

Parking assistant with front and rear sensors

Polestar Digital Key (Polestar Digital Key)
Optional Included
15W induction charging for mobile phone

20" Black Silver 5-spoke alloy wheels

Air quality – indoor air quality control system with optimized sensor and filter

Blind spot assist with steering intervention

Emergency braking assistant

Exterior mirrors with automatic anti-dazzle system

Fully electrically adjustable seats

Harman Kardon PremiumSound

LED fog lights with directional function

Nearby traffic alert with brake assistant

Panoramic roof with designed Polestar logo

Pilot Lite Pack which includes:

Plus Pack which includes:

Premium interior lighting

Rear collision imminent warning and impact mitigation system

Rear luggage retention system

Rear seats, steering wheel and heated windshield wipers
What's included in the price?
Maintenance & Repairs
Regular maintenance, indicated by the manufacturer, and all unforeseen repairs, resulting from car breakdown or wear, are included.
Roadside assistance
Breakdown or other technical problems on the road? Not to worry. We offer roadside assistance, such as breakdown or other technical problems, always available under request both nationally and internationally.
Insurance
Our standard car insurance is the most extensive in the market. You can include civil liability, damage to own vehicle, financial guarantee, driver protection, occupant protection, premium full warranty and reconditioning insurance.
Reconditioning insurance
Protection that is intended to cover unexpected costs at the end of the contract, if there are damages not covered by the normal use of the vehicle. Under confirmation.
Replacement car
You can benefit from use of the replacement car in the event of an accident, repairs, breakdowns, services, theft or robbery. Subject to confirmation. Under confirmation.
Premium Total Guarantee
Protection in case of car damage caused or increased by the driver's careless use. Under confirmation.
IUC (Road Tax)
Payment of IUC, as well as the sending of that documentation legally required in order to drive the car.
Tyres
Unlimited tyre replacement according to normal wear and tear whenever safety conditions demand. Under confirmation.
Accidents & damages
Permanent support in the event of an accident. We deal with the commencement of the procedure, loss adjustments and the monitoring of repair until its completion.
MOT inspection (IPO)
If applicable, the IPO amount is included (mandatory periodic check-up). You can rest assured, LeasePlan will warn you in advance so you don't forget to put in your car for its periodic service.
24H Support contact
Available 24/7 if you need any help with your car in Portugal (800 20 42 98 - cost-free call) or abroad (+351 21 370 31 23 - fixed-line network cost call), LeasePlan Mobile App or by e-mail servico.cliente@leaseplan.com. We are always by your side.
Personalised assistance
We ensure personalised assistance with a dedicated manager who shall be available to help you about any matter relating to your car or agreement.
The present offer assumes special conditions and includes a package of services previously defined. For any changes, please contact the LeasePlan Managers at 800 10 70 70 (cost-free call). Offer limited to existing stock and valid for mainland Portugal. The values obtained through the simulator are merely indicative and are, as the terms and conditions of the operational lease, subject to confirmation and approval by LeasePlan. These may also be susceptible to variations depending on price changes that may occur between the order date and the vehicle delivery date. Insurance premiums are also subject to approval by the insurance company.
The images, colors, texts and videos shown may not correspond to the version being simulated.
*There are currently problems in the manufacturing process that may postpone the expected delivery dates, which cannot be taken over by LeasePlan, as LeasePlan is not involved in this process. Estimated delivery month for new and used cars, if exists, is information under confirmation.
**The insurance contract is entered into with LeasePlan Insurance, headquartered in Block C, Central Park, Leopardstown, Dublin 18, registered with the Insurance and Pension Funds Supervision Authority under No. 222,618. Insurance contracts are mediated by Fleet Cover - Sociedade de Mediação de Seguros, Lda., Headquartered in Lagoas Park, Building 6, 2740-264 Porto Salvo, registered with the Insurance and Pension Funds Supervision Authority under no. 407187719.
Frequently asked questions
I'd like a test drive, can I? Yes, you can have a test drive for new cars. Get in touch with us on 800 10 70 70 (from Monday to Thursday, 9 a.m. to 1 p.m. and 2 p.m. to 5.30 p.m. and on Fridays until 5 p.m.), or by e-mail renting.auto@leaseplan.com and we'll schedule one. What are my obligations in an operational leasing contract? You will need to pay the monthly fee and strive for the appropriate use and maintenance of the car. Besides that, you should also:  – Check the pressure and general condition of the tires; – Check the oil and water levels – Take the car to any preventive maintenance (in accordance with the manufacturer's instructions) or corrective maintenance that the car requires; – Notify LeasePlan about any incident that affects the proper upkeep of the car; – If the time-frame so justifies, take the car for a MOT inspection.Does an operational leasing contract involve making a down payment? As a rule, the LeasePlan offers do not require any down payment.Who does the car belong to during the operational leasing contract? Although it is the customer who chooses the car that wishes to drive, it is LeasePlan which owns it and, by a payment of a monthly fee, makes it available for use. What am I allowed to do with the car? To drive the car, you must hold a current driving licence and you must look after the car throughout the contract period and follow the rules of the highway code. The additive AdBlue is included in the operational leasing contract? This is an optional service which you may include in your contract with the attendant extra cost. How to compare operational leasing offers? Are you looking for a good operational leasing deal? Have you found attractive offers on the market, but don't know which one to choose? The best proposal is not always the cheapest. There are offers with competitive prices on the market. But not all are comparable as they may not include the same services. It is important that you compare, in detail, the different proposals and make sure that you are making the best choice for your company. Find out all about [how to compare operational leasing offers](targetSelf:https://www.leaseplan.com/en-pt/business/how-to-compare-offers/).