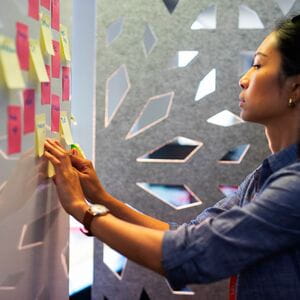 Tax Changes 2021: Know what's new for 2021
2 min to read
Taxation
---
In order to explain and provide the best information to drivers, LeasePlan Portugal has prepared the whitepaper "Tax Changes 2021" where the changes are explained in a simplified way.

The 2021 State Budget presents restrictions regarding hybrid and plug-in hybrid vehicles that have access to reduced autonomous taxation rates, as well as discounts on Vehicle Tax (ISV) payments.
Regarding autonomous taxation, from 2021, all plug-in hybrid vehicles with an electric range of less than 50km and CO2 emissions equal to more than 50g/km will not have access to the 50% reduction in this rate, thus incurring a significantly higher cost in terms of corporate income tax. As for hybrid vehicles, there are no changes in terms of autonomous taxation since they were already considered in the same way as combustion vehicles.
As far as ISV concerns, the year 2021 brought an end to discounts on hybrid vehicles (since none of them meet the minimum levels of autonomy now established) and limited access to plug-in hybrid vehicles, which will only benefit from 25% discounts if they meet the following two rules, cumulatively: CO2 emissions below 50g/km and autonomy in pure electric mode equal to or greater than 50km.
Following these changes, a plug-in hybrid vehicle that does not meet the requirements already specified may cost about 19% more after four years of use, which can undoubtedly become an obstacle to the purchase of this type of vehicle.
However, the great difficulty at the moment is the identification of the vehicles that are included in this new version of the law, since both autonomies and CO2 emissions are affected by the options chosen by each customer when purchasing his or her vehicle. When selecting the vehicle, the purchaser will want to know the autonomous tax bracket to which the vehicle will belong as well as the ISV amount to be paid, regardless of the options selected, but at this time the brands are not yet fully prepared to ensure these approvals prior to the actual manufacture of the vehicle.
Published at February 11, 2021
Was this article helpful?
---