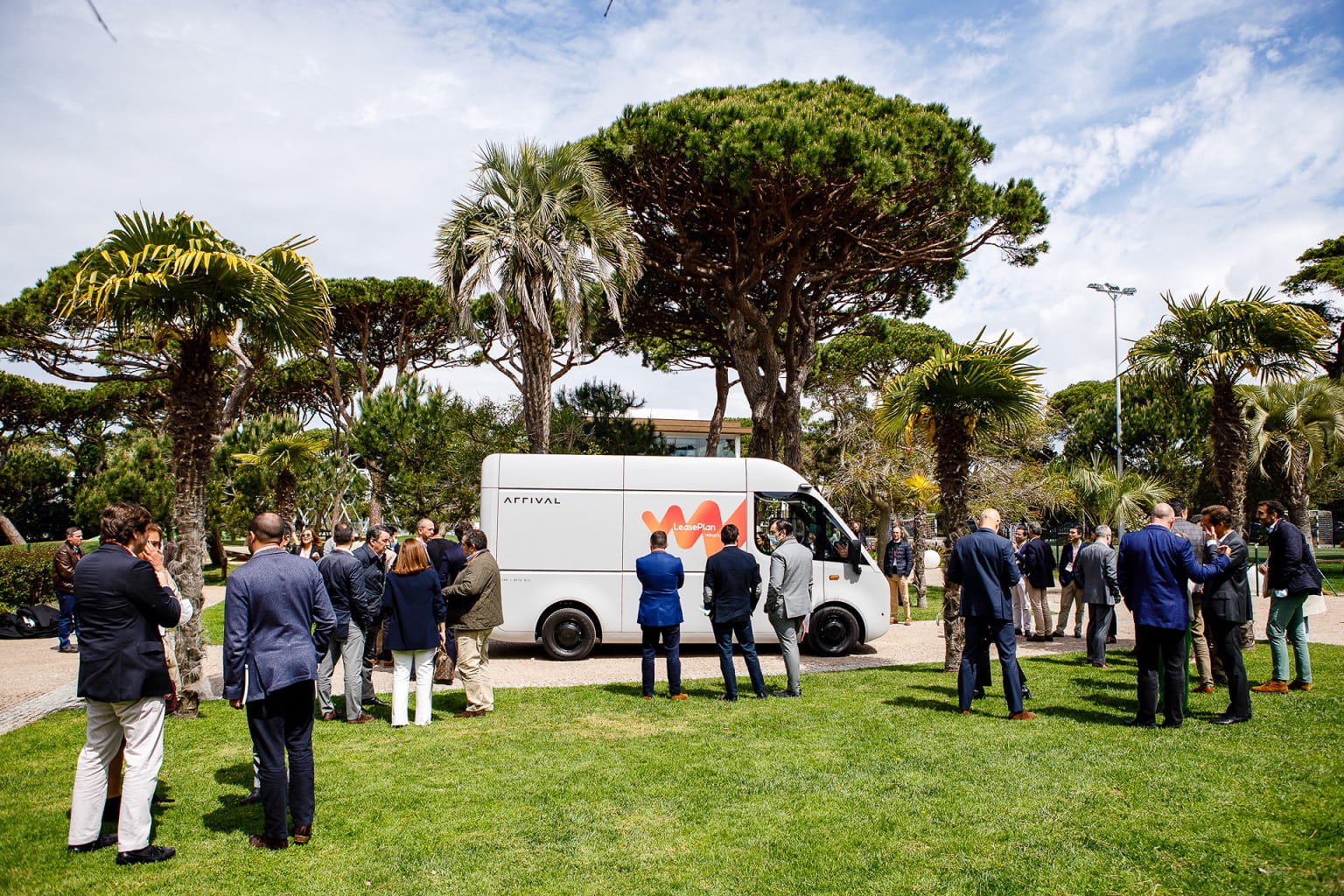 LeasePlan and Arrival presents Arrival's top of the range eLCV in Lisbon
1 min to read
Partnerships
---
LeasePlan showcased the Arrival Van in Portugal for the first time. LeasePlan has partnered with Arrival to deliver some of the greenest, cleanest and truly innovative eLCVs to the company's customers.
This presentation follows the partnership established in 2021 between LeasePlan, one of the world's leading companies in the field of Car-as-a-Service, and Arrival, (NASDAQ: ARVL), pioneer of a unique new method of design and production of affordable electric vehicles (EVs) by local Microfactories, where LeasePlan will be the preferred leasing partner for Arrival electric vans.
The Arrival Van is a truly sustainable commercial electric vehicle, which has been designed from the ground up to provide an unrivalled experience for customers, a customisable design and expected lower TCO. This has been made possible by Arrival's vertical integration and the invention of its own in-house technologies including software, hardware, components and robotics, as well as the use of Microfactories - low CapEx, small footprint production facilities, that can be placed locally serving the cities that need them.
Allied to this partnership, LeasePlan intends to increase the level of professionalization of the VCL business, through unique and differentiating value propositions in the market, as well as providing solutions that contribute to the operation of its customers and that they recognize Leaseplan as the preferred partner in leasing and management of VCL fleets. LeasePlan has a global fleet of approximately 1.9 million vehicles and is one of the world's leading providers of delivery vans as a service - nearly 1 in 4 LeasePlan vehicles is an LCV (Light Commercial Vehicle). LeasePlan's ambition is to achieve net zero emissions from its financed fleet by 2030.
Published at April 21, 2022
Was this article helpful?
---