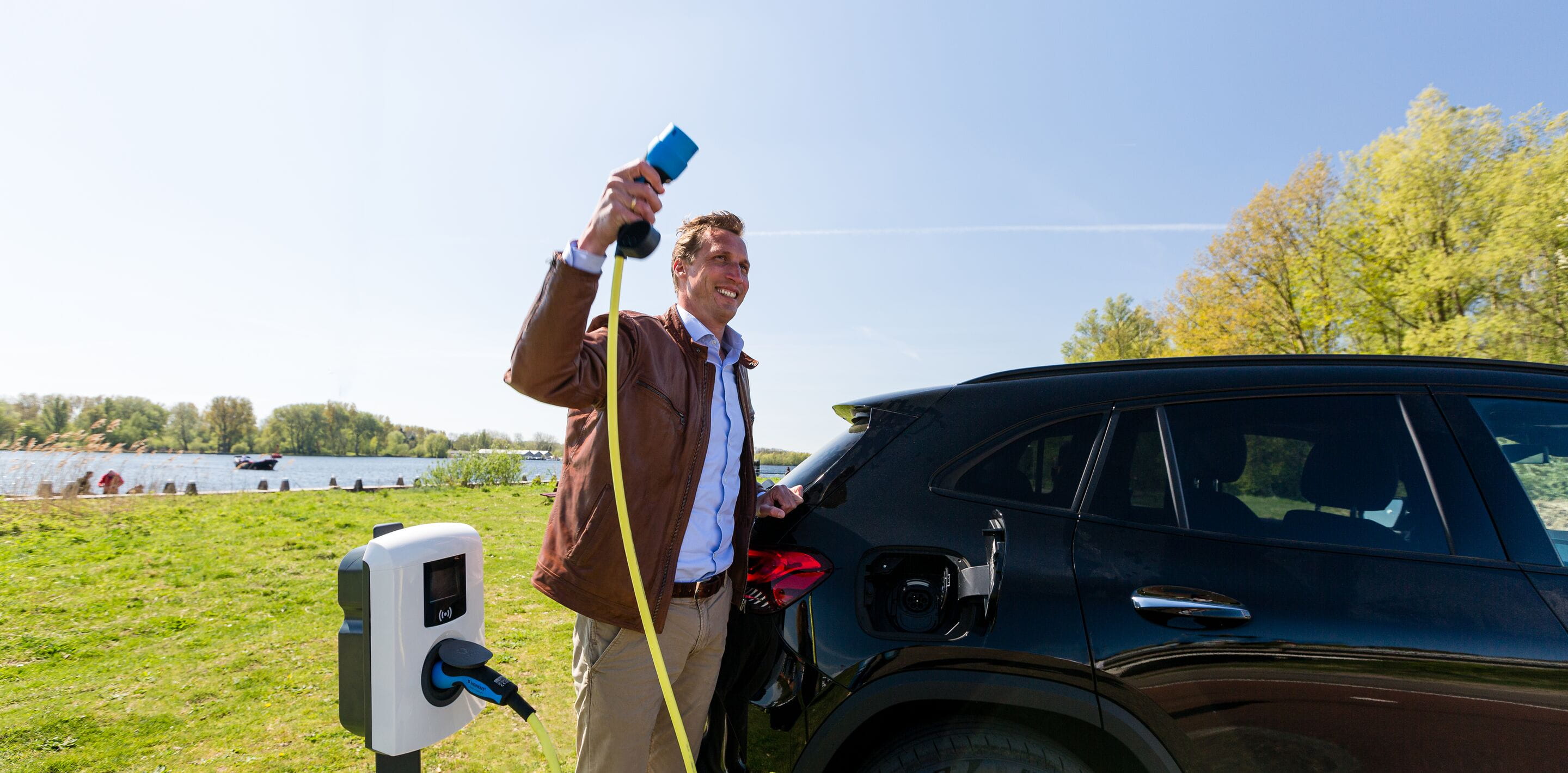 LeasePlan and EDP Comercial, two leading companies in Portugal, create a partnership to accelerate the transition to zero emissions
1 min to read
Partnerships
---
This agreement makes it possible to offer all LeasePlan customers an offer in which it will be possible to simultaneously choose a vehicle and the best solution for its charging, at home or in the office.
This service will be included in the rental of the electric vehicle, in a turnkey service, so that the customer has only one interlocutor for all their electric mobility needs, making this transition to electrified fleets increasingly simple.
This integrated solution, which resulted from the collaboration between the two companies, will allow covering all LeasePlan customer segments: Individuals, Large Companies and SMEs, with a turnkey solution – installation of charging solutions in companies or at drivers' homes. , charging and maintenance, added to the leasing of an electrified vehicle.
The two companies are working together to make the customer experience 100% digital, through new features that will soon be available: for private customers, through the EDP EV.Charge application, and for corporate customers, through portals dedicated to the management of electrified fleets of LeasePlan customers.
According to the latest edition of the Mobility Insights Report carried out by LeasePlan (see Study) to more than 5,000 drivers in 22 countries, including Portugal, two out of three drivers have a (very) positive attitude towards electric vehicles, an attitude that has changed for the better in the last three years, with Portugal being the country in the report with the most positive attitude and 77% of Portuguese people believing that, by 2030, the majority of new vehicles will be electric or with zero emissions. There is an increasing appetite in the Portuguese market for the transition to the electric vehicle.
Published at June 21, 2022
Was this article helpful?
---