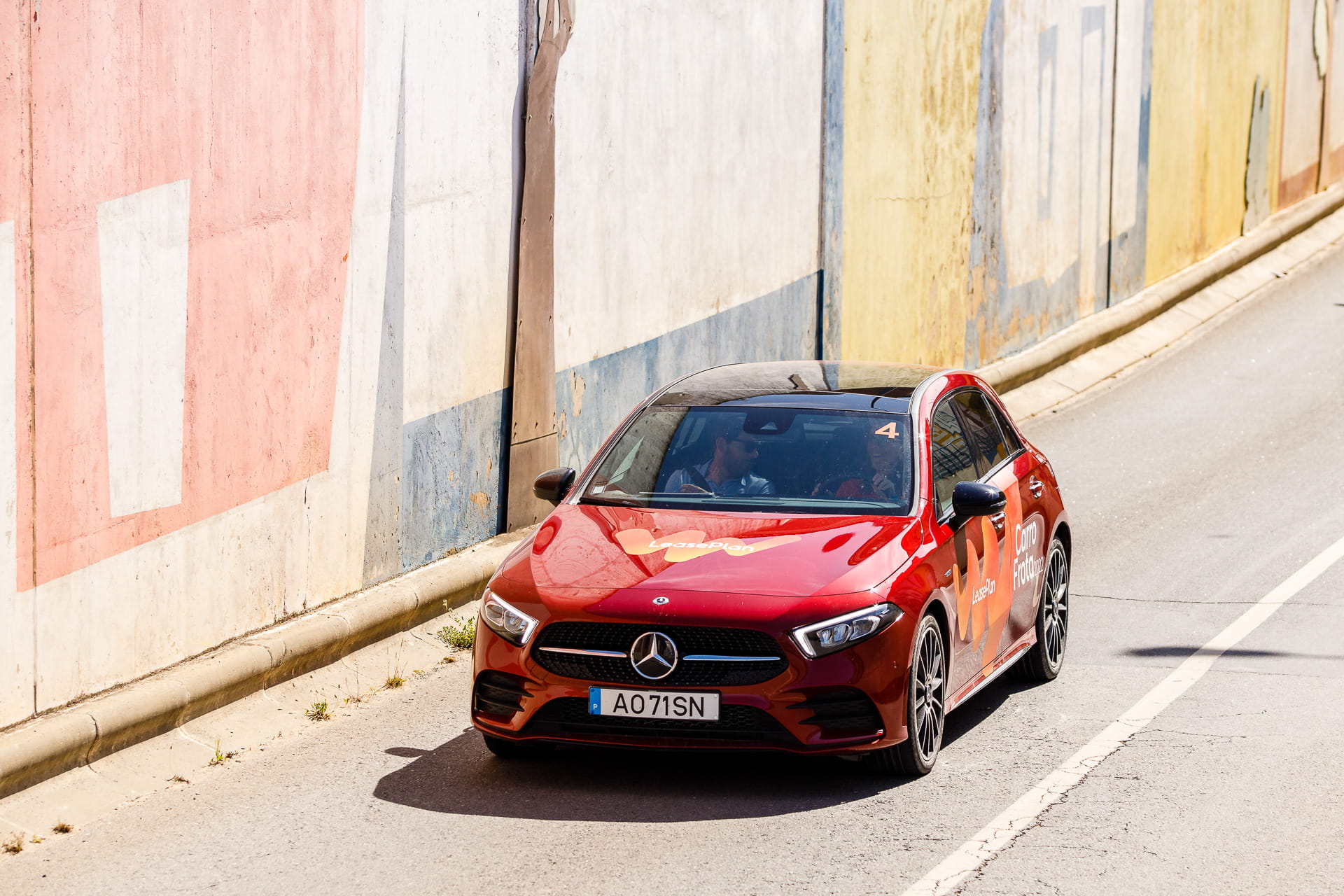 Mercedes A-Class 250e – Plug-In Hybrid is Fleet Car of the Year 2022
2 min to read
Fleet Management
---
LeasePlan presented yesterday the winners of the 18th Edition of the Fleet Car of the Year, an initiative that was attended by representatives of LeasePlan Portugal, of the brands in competition and a panel of judges. The Fleet Car aims to distinguish the cars for fleets that stood out the most in 2022.
This year, four engines were tested: PHEV, Gasoline, Diesel and Electric, which enters the panel for the first time within the four categories: "Small Family", "Medium Family", "Utility SUV", and "Medium SUV".
In the Small Family Category, the winner was the Mercedes A-Class 250e – Plug-In Hybrid that competed with the NISSAN LEAF e+ 218 HP, the SEAT LEON ST 1.0

TSI 110 HP and the BMW 116 d 116 HP. The factors Interior Design, Exterior Design and Quality of materials were the basis for the achievement of first in the category.

In the Medium Family Category, the winner was the BMW 320e Touring 204 hp, which outperformed the competition: TESLA MODEL 3 Long Range Dual Engine 325 hp and the PEUGEOT 508 SW 1.5 BlueHDi 130 hp. Interior Design, intuitive infotainment and connectivity were the aspects that stood out the most for this model's victory in its category.

In the Utility SUV Category, the winner was the Peugeot 2008 1.5 HDI 110 hp and it was the gearbox, Interior Design and Exterior Design factors that contributed to the achievement of the best in the category. The other models in competition were the OPEL MOKKA-e 136 Cv; the SEAT ARONA 1.0 TSI 110 HP and the RENAULT CAPTUR 1.6 Plug-In 160 HP.

The Medium SUV Category was won by the KIA NIRO EV 64kWh 204 HP, which competed against the NISSAN QASHQAI 1.3 DIG-T 140 HP, the SEAT ATECA 2.0 TDI 2.0 115 HP and the PEUGEOT 3008 1.6 Hybrid 225 HP. The factors behind the achievement of first in the category were Gearbox, Suspension comfort / road holding and Steering.
The selection of models for evaluation of the Fleet Car, in this case the 15 finalists, was carried out taking into account LeasePlan sales, car market sales (ACAP) and TCO (Total Cost of Ownership), considering that LeasePlan manages more than 10,000 Customers and has 114,000 vehicles under management, of which 60,000 are leased.
The winners of each category were obtained through a qualitative and quantitative analysis, with both components having an equal weight in the final score.
The qualitative component was analyzed by a Jury composed of 20 fleet customers, national and multinational companies, who analyzed a series of criteria such as the cabin, comfort and aesthetics, the engine and dynamics. The quantitative assessment encompasses the analysis of the TCO (Total Cost of Ownership) components.
Published at May 25, 2022
Was this article helpful?
---