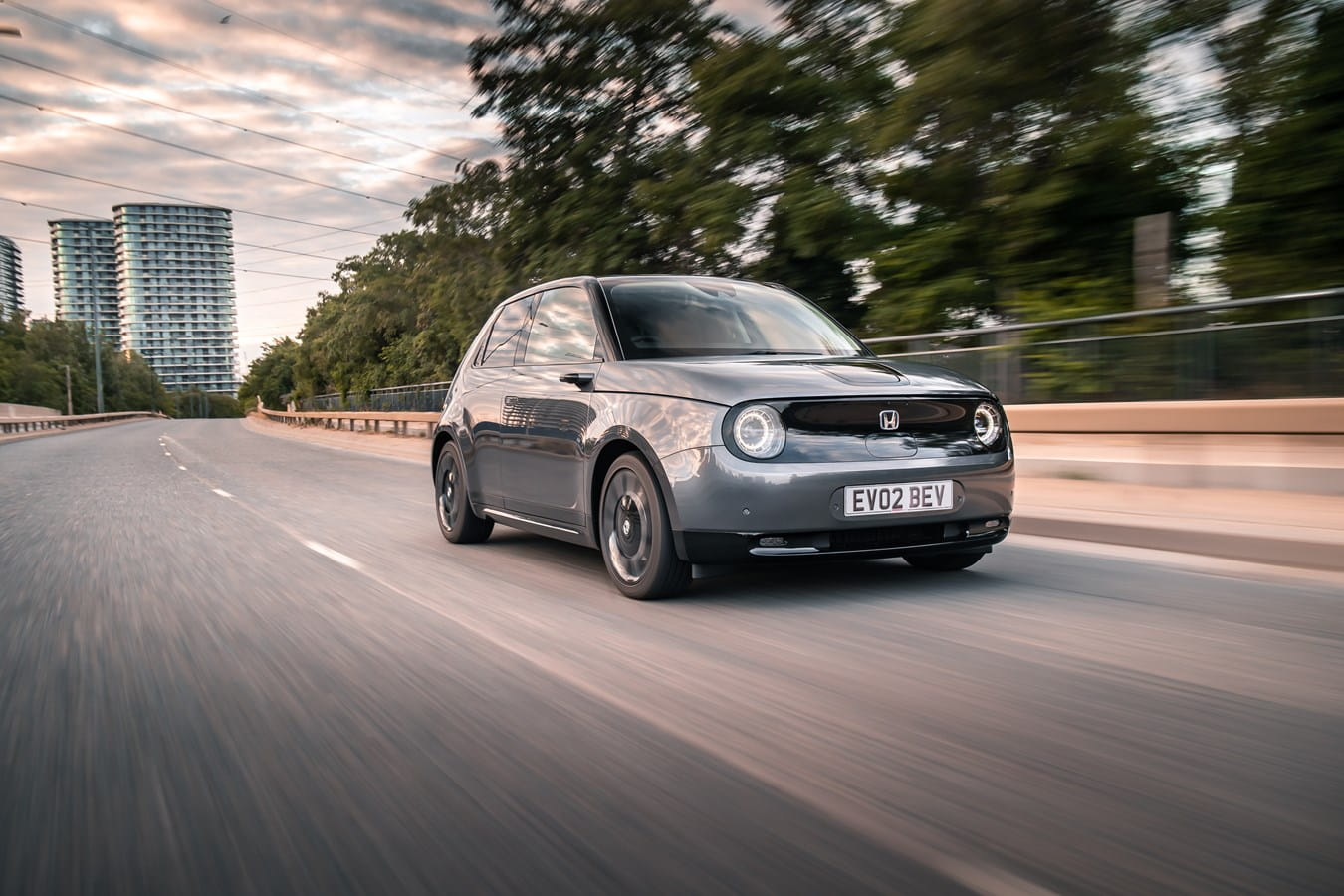 Honda E
An EV for the people & planet

Bespoke electric architecture

Properly swish interior lounge

Loaded with useful technology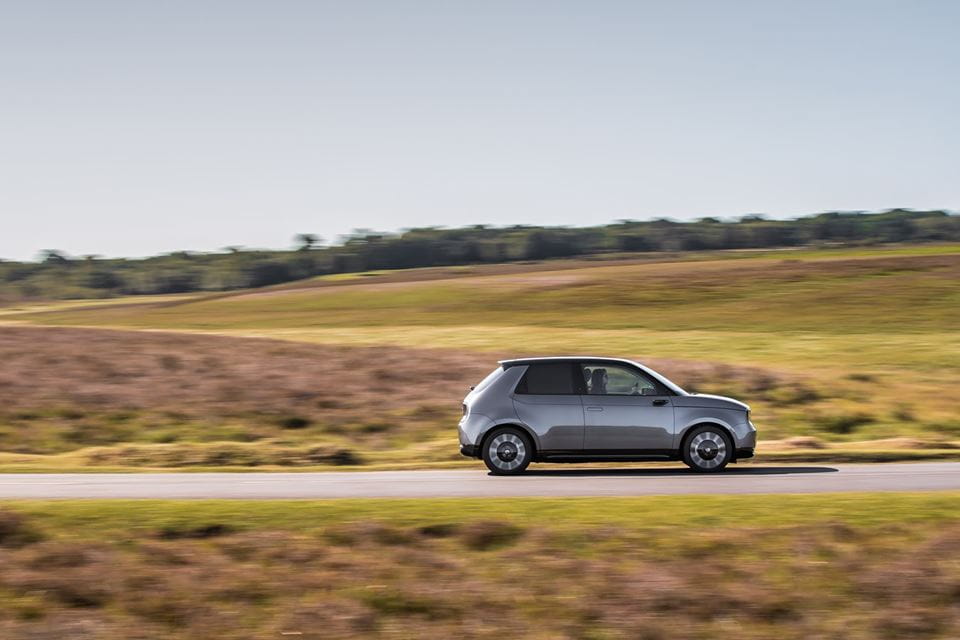 Dart down the electric avenue
Dinky and desirable, the Honda e delivers dynamic performance, refined comfort and futuristic technology. A dream set of wheels for any style-conscious technophiles not overly concerned about range—170 km means it's meant more for city cruising than long country jaunts. That said, its cute-as-a-button looks are backed up by genuinely fun driving manners.
Darty around town, with plenty of grip for zipping around roundabouts, Honda's first proper electric car is jolly good fun.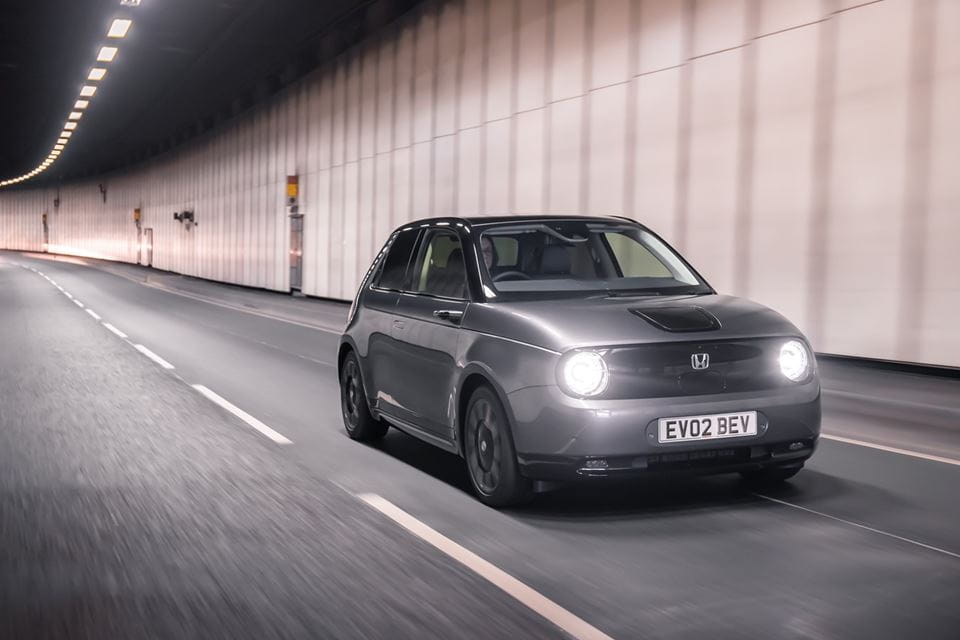 Chill, back-to-the-future vibe
With flush door handles, cameras for wing and rearview mirrors, an app to pre-condition and babysit while it charges, and several acres of screen, the tiny, 5-door Honda e hatchback is fiercely futuristic. Yet its cheeky exterior and lounge-like interior are both subtly retro—and quirky.
For example, should you find yourself bored waiting while the battery charges, you can watch virtual fish swimming around on the giant, two-touchscreen aquarium.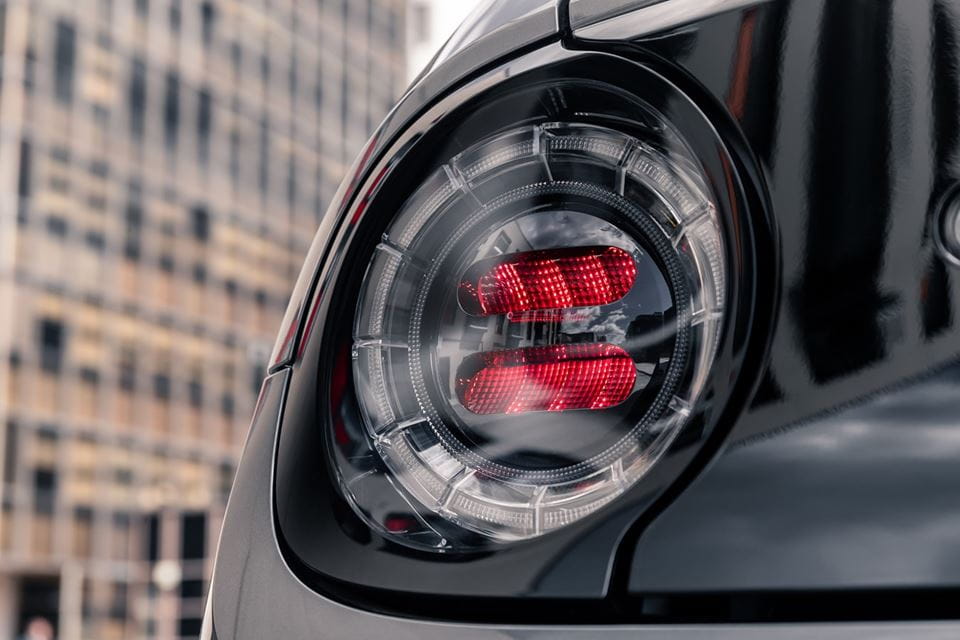 Go your own way, city-style
"Hello, let's go!" The Honda e seems to say, sensing your key on approach—popping out door handles and putting headlights on display. The friendly face of modern motoring, the Honda e arrives riding a wave of new small, affordable EVs.
Designed to carve effortlessly through city traffic, this urban runaround zips away from a standstill, without lurches or jerks, thanks to fine throttle tuning. Beautiful engineered and crammed with tech, the Honda e is an urban car that endears the heart.
Honda E specifications
Battery

Electric Range - 170 km

Charge Speed - 33 km/h

Fast Charge Speed - 190 km/h

Performance

Acceleration 0 - 100 km/h 9.5 sec

Total Power 100 kW (136 PS)

Torque - 315N·m

Miscellaneous

Seats - 4

Hatchback

Drive - rear

Source: https://ev-database.org/car/1171/Honda-e
Contact us!
General enquiries
Call + 47 23 06 98 00 from Monday to Friday 8.00 until 16.00
Private Lease
Looking for a new private lease car? Or do you have any questions about your actual Private Lease car? Contact us via the form by clicking on ''E-mail us''.