Introducing... the Porsche Taycan
Sporty, sexy and all-electric
Back in September 2015, Porsche unveiled its first electric concept car, the Mission E at the Frankfurt Car Fair. Now, 4 years later, Porsche's first all-electric sports sedan - the Porsche Taycan - has hit the streets and it could be said the real thing is even better than what the concept promised all those years ago.
Let's take a closer look at Porsche's debut into the world of 100% EV, to see how the Taycan stacks up in terms of driving experience, design and charging technology.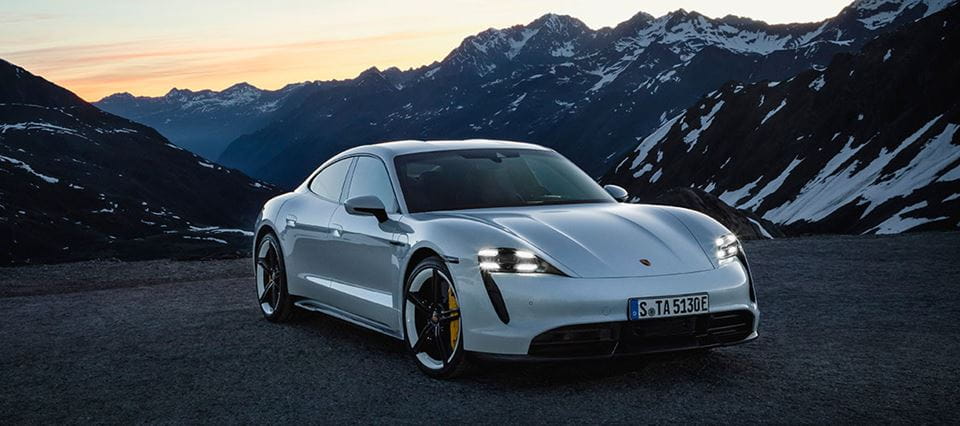 Design
Its wide hips slung low, perfectly positioned on huge tyres, the Taycan slips over the road with the effortless charm of an athletic supermodel. Iconic Porsche design elements are written all over it both inside and out. But the future is visible in the floating headlamps, the huge curved instrument screen and the haptic user interface.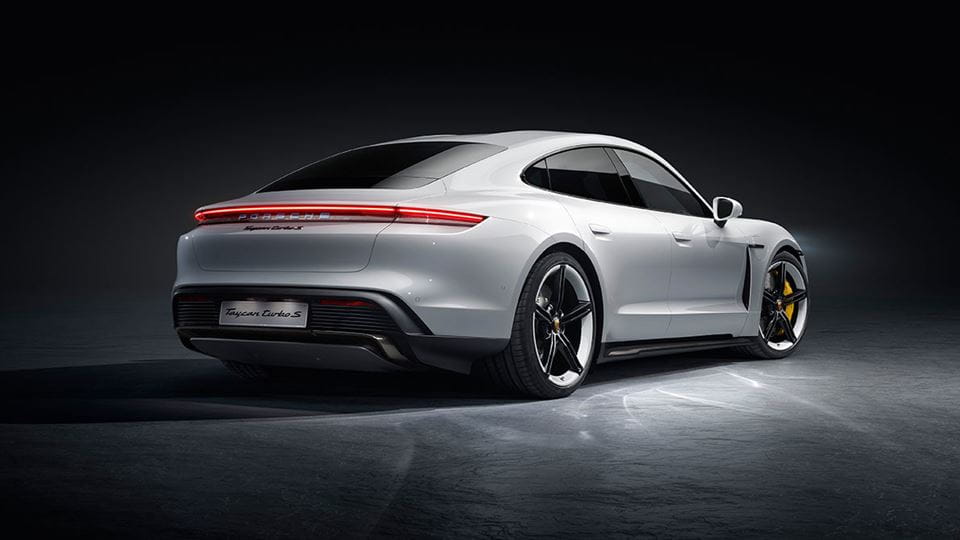 Drive
Critics agree the Taycan is an incredible technical achievement. It does everything you love about driving – powerful acceleration, responsive braking and zipping around corners with the utmost accuracy. Although a big car, both in size (4 doors, comfortably seats 5) and weight (due to the massive dual- batteries), the Taycan also has the lowest center of gravity of any Porsche ever made. The result is a stable and smooth ride, even with the almost unbelievable acceleration speed of 0-100km/h in just 2.8 seconds.
Some may miss the fun and emotive quality of the typical "Porsche growl" in this supremely silent EV. There is a special engine noise generator built in which the driver can opt to activate, but it's not quite like the real thing.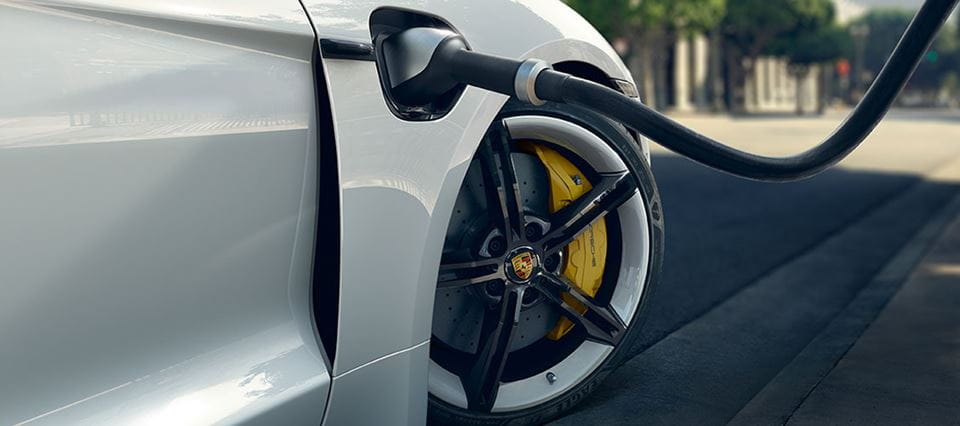 Charge
Under optimum conditions, the Taycan has a peak charging capacity of 270kW. This means you can charge 100km of range into the 93.4kWh battery in just five minutes, or go from 5 to 80% in just 22.5 minutes. Especially for new electric drivers, the fact that the Taycan charges in approximately half the time of a Tesla Model S is a big plus.
Technical Specifications
| | | | |
| --- | --- | --- | --- |
| Battery | 78 kWh battery capacity | 285 - 545 km range* | Fast Charge to 80%: 21 mins |
| Performance | Total power: 560 kW (761 PS) | 0-100km/h in 2.8 seconds | 260 km/h top speed |
| Miscellaneous | 5 seats | Weight: 2295 kg/ (steel, aluminium) | All-wheel drive |
Conclusion
In true Porsche style, the Taycan's design and technological prowess have been holistically crafted to perfection. The word Taycan means "lively young horse" referencing the horse in the Porsche logo and demonstrated in the liveliness, excitement and strength that this "Porsche of the future" represents.
Want to know more? We're here to help!
Contact us
Request a personalised quote for your next business leasing agreement by filling in the form below.