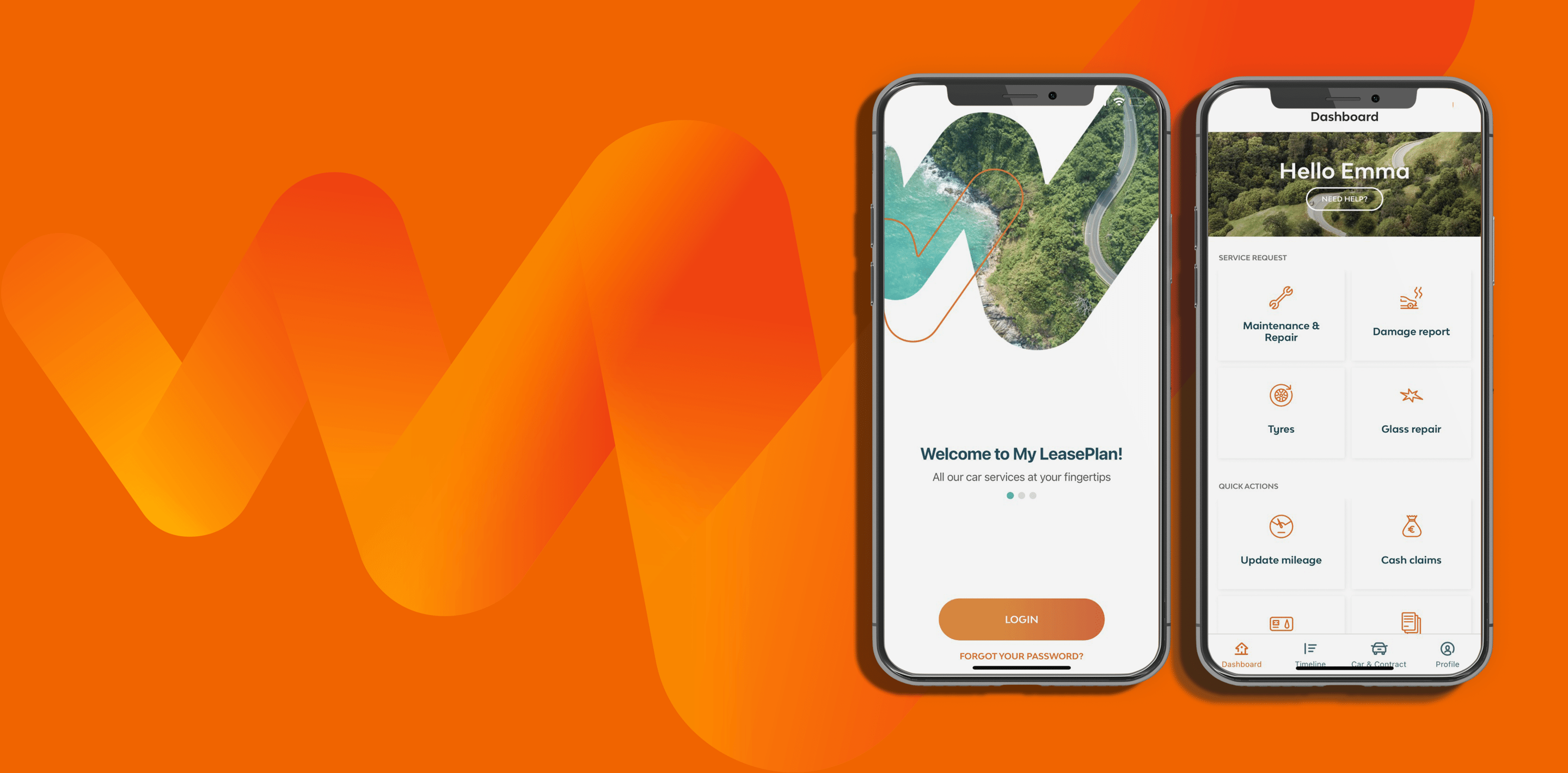 My LeasePlan
All our car services at your fingerprints
Book your service, maintenance and repair

Track your fuel consumption
Fleet managers - Would you like to allow all your drivers to access My LeasePlan?
If your drivers aren't using MyLeasePlan yet, please contact us for details on how to enroll.
Contact us
Do you drive a LeasePlan vehicle?
LeasePlan has always been on your side to facilitate your mobility. It is in this spirit that we have designed your personalized My LeasePlan space, in order to provide you with even more services and to simplify your daily life.
Keeping you safely on the road with lots of smart features:
Book maintenance for your car
Track your fuel consumption and costs
Report any kind of damage
Submit cash claims on your leasing
Request your access
Designed with your needs in mind!
How can we help you?
There are three common reasons why you can't log into My LeasePlan:

Your My LeasePlan account has not yet been activated

Forgotten password:

Resetting your password is easy, you can do it right within the app.

From the login page, tap

Forgot your password?

Enter your My LeasePlan account email address -** ****Tap** on

Sent Email

Check your email inbox for the instructions on how you can reset your My LeasePlan password

Forgotten email address:

Your My LeasePlan account is linked to the e-mail address you used to order your leased vehicle. You'll find your login on any email from us.

If you're still having trouble logging in, please send us a support request.

Not registered:

Do you have already a LeasePlan car? LeasePlan invites you per email to activate your account. The account creation is done beforehand in waves and per company.

Are you a new LeasePlan driver? A few days after your car delivery, LeasePlan invites you per email to activate your account.

The My LeasePlan Web App is a browser-based version of My LeasePlan that is run entirely online! It does not require any downloads, which can be beneficial for users who are having trouble installing the desktop app or are in locked-down environments that can't download the software.

Please make sure you're using the latest version of the My LeasePlan app – you can do this by checking for updates in the App Store or Play Store. The latest version of the app will have fixes for any known bugs, and will have all the latest features we've added.

If you're experiencing issues with your app crashing or becoming unresponsive, then try shutting the app down completely and re launching it. If this doesn't fix it, then we would suggest uninstalling and reinstalling the app. If you're still having issues then please contact us and we'll get you back up and running.

The app is currently only available in the following countries: Luxembourg, France, Belgium and Germany.

My LeasePlan can be used once your leased vehicle is on the road. If you have already been delivered, the vehicle may not yet be visible in the application. As soon as the status of your delivery is closed in our systems, your new vehicle will instantly appear in your app.
Get in touch with us
Call LeasePlan First at (+352) 40 44 11 11
Do you have a question? We are happy to help you.
call now
For all other inquiries
Leave your details and we will get back to you!