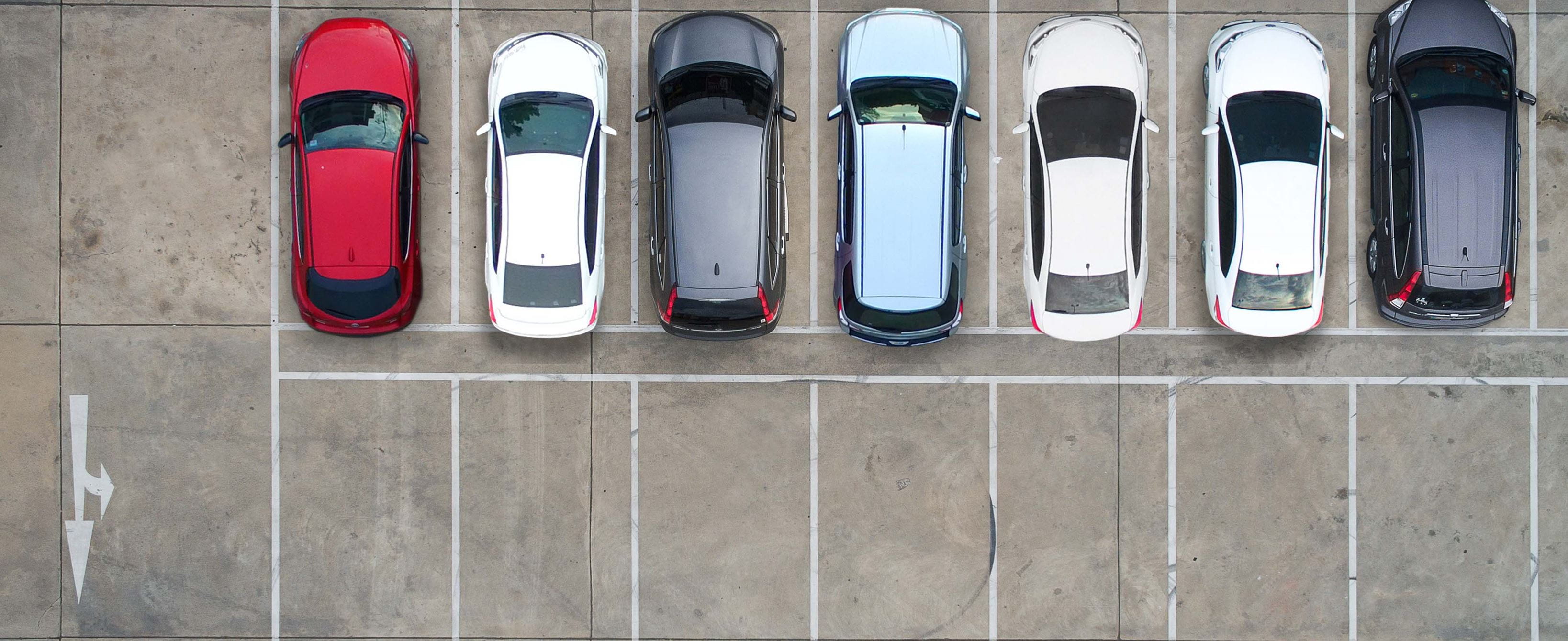 Lease Plus, private leasing, as a supermarket guest
4 min to read
Sustainability
---
In June, Delhaize announced it: this year will be the year a new alliance between the brand and major national players will take shape. Delhaize's second national action speaks for itself with a reinforced partnership on a large scale between the company, LeasePlan Luxembourg, Spuerkeess and LuxBikes. More than a commercial action, it is a real turning point in the mass distribution market.
Delhaize, oriented towards the future
From 15 to 28 October 2020, Delhaize launches a second national action. Customers will discover the "Mäin Delhaize" action, available in 19 Delhaize stores in Luxembourg. Considering the uncertainty of the last few months, Delhaize decided to react: "In accordance with our values, it was impossible not to look to the future. This second major action reflects our desire to move forward, through exclusive partnerships and a customer-focused loyalty strategy," explains Dirk Kirschvink - Country Manager of Delhaize Luxembourg.
The development of partnerships with local players, the strengthening of a sustainable development policy* and an action plan to reduce the ecological footprint are all common points in this four-way partnership. Delhaize Luxembourg, LeasePlan Luxembourg, Spuerkeess and LuxBikes mark a turning point in the Luxembourg market with the key word being solidarity between Luxembourg actors based on a similar DNA.
The expression "Mäin Delhaize" underlines the closeness that Delhaize employees develop with their customers, but not only! Above all, the action features a national competition managed by 4 sustainable development players.
A new form of mobility is on display in supermarkets
Beyond the prizes to be won, the contest is a unique opportunity to discover a new way to consume cars while doing the week's shopping! During 14 crazy days at Delhaize, customers will not only discover a responsible way to consume their food, but will also notice all the interest of private leasing on 100% electric cars. The supermarket chain wants to show that it always wants to innovate, even when it comes to advising its customers on car purchases.
In exclusivity, LeasePlan and Spuerkeess will present the Lease Plus offer intended for residents of the Grand Duchy: a fixed monthly rent including all services around the vehicle, from financing to tires and insurance. All this at extraordinary conditions! "We are delighted to work with a major retailer and the leading bank in the domestic retail banking market. We want to make the car more accessible for all Luxembourg residents and help change consumer habits. What better way to do this than to reach the consumer at the heart of his daily life? In addition, we are seeing many new electrical vehicles on the market, an opportunity to discover new brands," says Joel Fernandes, Managing Director of LeasePlan Luxembourg. With fixed monthly instalments, an all-inclusive and risk-free rent, and the possibility of modifying the duration and mileage of the leasing contract at any time, private leasing allows consumers to choose security and comfort, but also flexibility and transparency. The Lease Plus offer focuses this time on electric models, including an ecological subsidy of € 8,000. Enough to convince even the most dubious.
With cars on display in stores for the second time this year, Delhaize is strengthening its leading position in the mass retail market through a totally exclusive offer in Luxembourg. But the national action does not stop there, since "Mäin Delhaize" wants to thank its loyal customers above all.
How does the giant contest work?
With its 55 points of sale located in the 4 corners of the country, Delhaize Luxembourg positions itself as a local player with a national foundation. The company has selected 19 of its stores to launch a national competition. Delhaize customers can try their luck daily on www.maindelhaize.lu to win 1 box per day. Delhaize encourages its employees and customers to consume better. It is in this spirit that the box, made of cardboard and reusable, was designed to reduce its ecological impact as much as possible. The lucky winners will then be able to fill the box with local, organic or Delhaize brand products for 50€.
Once the competition is over, this box can be reused and contain the consumer's shopping. A new action that fits perfectly into The Lion's Foot Printplan, an action plan in which Delhaize is 100% committed to the climate.
Finally, customers who have entered their Plus or SuperPlus Card code at each entry or filled out the entry form in-store will automatically be entered in the great draw for the 3 super prizes! To be won: the driving of an electric MG ZS EV for one year, an Atom City Wave urban electric bicycle or one year of free races worth €8,000. Prizes that would not have been possible without the good collaboration with Luxembourg partners: LeasePlan, Spuerkeess but also LuxBikes.
This is only the beginning
Forging links with a network of local and national players is becoming a priority for the Lion brand. "We are getting closer to local players in order to implement a new way of operating, focused on local services. In addition to our range of more than 20,000 quality products, our offer will be more diversified, as here, where mobility is mixed with mass distribution," says Dirk Kirschvink - Country Manager of Delhaize Luxembourg. "Our teams are already establishing personalized relationships with each customer, similar to what can be found in local grocery stores. The idea is to reinforce this idea by becoming a real day-to-day partner for them, and a breeding ground for solutions that goes beyond the field of mass distribution".
Published at October 14, 2020
Was this article helpful?
---