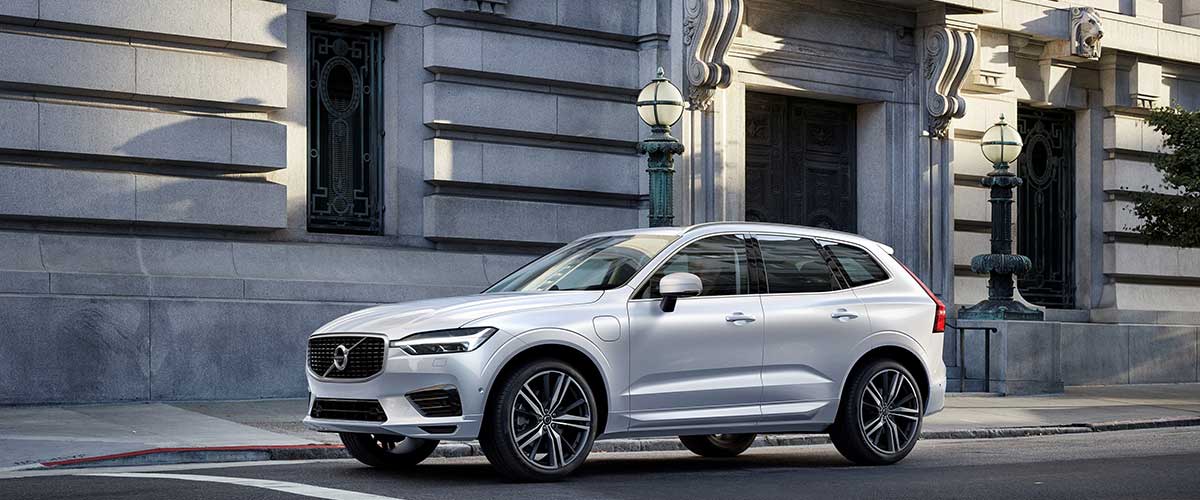 The hottest electric cars hitting the streets in 2020
3 min to read
Leasing
---
This year, electric driving definitively moves from the fringe into the mainstream. And what's not to love about driving electric? Electric cars are easier to maintain, cost far less to refuel than gasoline guzzlers and help protect our planet against climate change. In fact, electric vehicles are so popular, carmakers are racing to reveal their first, or latest, versions. From zippy city cars to premium SUVs, there's an electric option to suit every driver.

Discover the 6 most keenly anticipated electric vehicles of 2020 (in no particular order).
Porsche Taycan
For forward-thinking sports car lovers
Porsche's first-ever fully electric vehicle, the Porsche Taycan is designed for maximum driving pleasure, just like every other Porsche. So what sets it apart from its combustion-engine counterpart? Performance-wise, almost nothing. The Taycan is a stunning electric sports car that competes with the fastest vehicles on the market, but without the mess and cost of fossil fuels. What's more, it doesn't even look like an electric vehicle. Puristic, expressive, luxurious - the Taycan will take Porsche into the future of automotive.
Audi Q4 E-Tron
Expected towards the end of 2020, Audi's Q4 e-tron is the e-tron's "little brother" — a slightly smaller, compact four-door SUV that still packs a punch. With 450 km of range and quick-charging technology, this compact powerhouse delivers everything you need in an EV. That includes all of Audi's latest and greatest technological gadgets and plenty of room for four adults and their cargo.
Mini Cooper SE
This first fully-electric Mini Cooper marries the iconic Mini design with all the benefits of electric driving. With its endearing round headlights, the miniature two-door, rear-hatch body, and the friendly flat roof of every Mini you've come to know and love, this new 100% electric 3-door model feels familiar in every way except you plug her in instead of filling her up. Compact, sporty and super tight on the road, you go from 0-100 km/h in 7.3 seconds, and up to 275 kilometres on a single charge - perfect for everyday city driving.
Tesla Model Y
Compact, safe and self-driving
Expected to hit the streets in late 2020, Tesla's latest car will be a midsize SUV. The Model Y sits between the Model 3 and the large SUV Model X and is expected to be the most popular Tesla yet. In terms of looks, it's very similar to the Model 3, just a little bigger. Performance-wise, the Y does not disappoint with a range of 480 km (long-range version), superior handling, impressive torque of 416 Nm and fast charging in just 30 minutes. Elon Musk claims the Model Y will be " the safest midsize SUV by far", and will feature complete self-driving capability. It seems the future has arrived!
Volvo XC T8
Where precision and performance meet
A plug-in hybrid, a high-performance vehicle, and also an everyday compact luxury crossover—Volvo's sleekly designed XC60 Polestar T8 is all these things rolled into one powerful package by Volvo's in-house EV tuner, Polestar. Sporty performance means you accelerate to 95 km/h in just 4.9 seconds and can reach top speeds of 225 km/h. From performance to design - this car looks and feels luxurious in every way. From the massage functionality in the front seats to the integrated premium sound system, this is travelling in style for the whole family.
Volkswagen iD.3
Affordable, functional and roomy
From the company that brought the world the Beetle, the Golf and Polo, we now have the iD.3. Volkswagen's first all-electric production car is expected on a road near you in the summer of 2020 and is specifically targeted to the mainstream driver. Exciting features include a pioneering design, estimated real range of 275km, and a lighting system that can 'talk' to the driver. Although the iD.3 resembles an updated Golf from the outside, it's far roomier on the inside and the competitive price point will make it a desirable option for the cost-conscious electric newcomer. All in all, the iD.3 has the potential to truly revolutionize the electric driving market.
Get your free and non-binding quote
By filling in the form below.
Published at July 20, 2020
Was this article helpful?
---