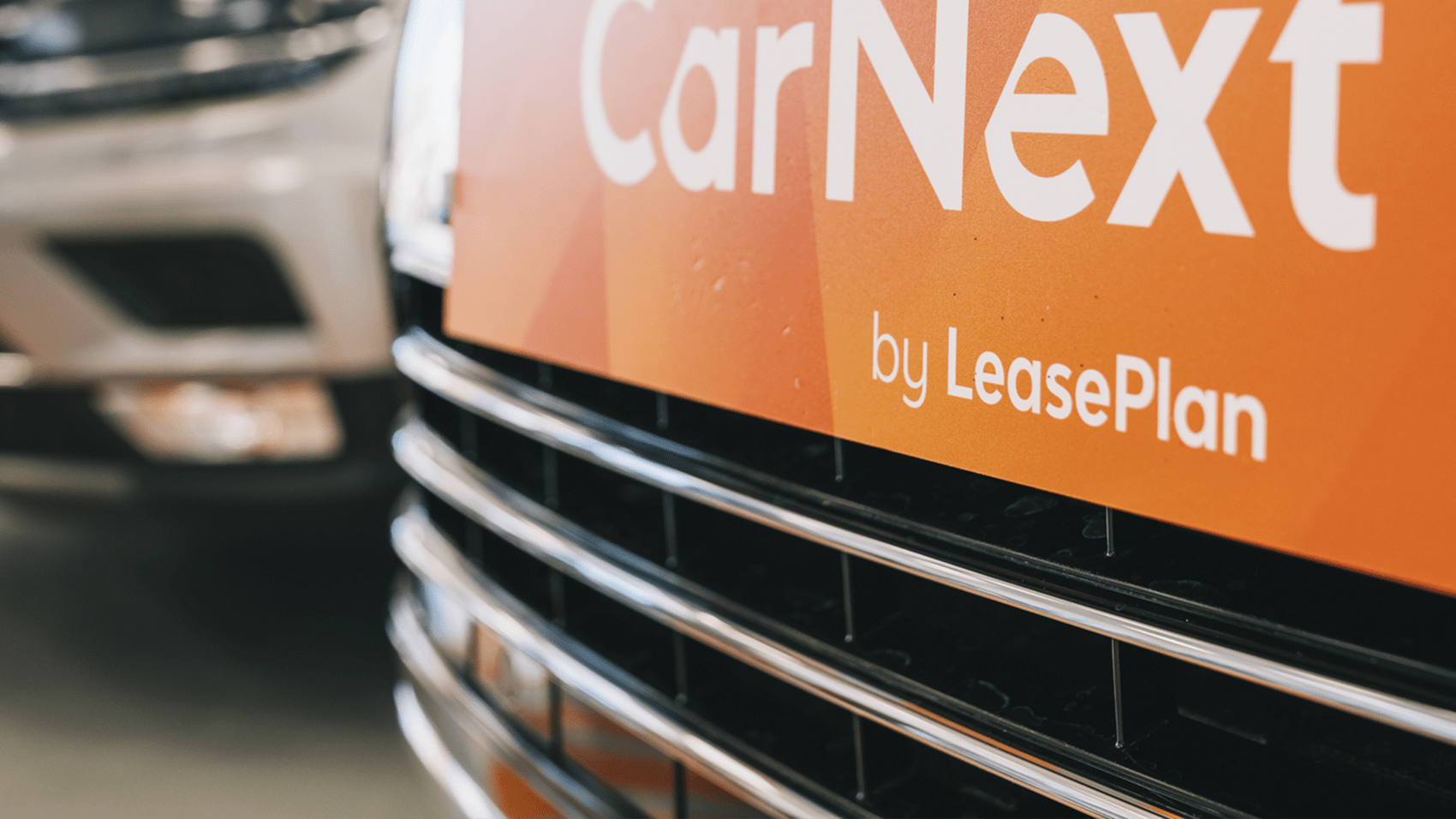 With CarNext.com, LeasePlan is expanding its used vehicle sales business in Luxembourg
3 min to read
Leasing
---
The business is launched on the fringes of the "AutoOcassiounsFestival", a used car festival held from 17 to 19 May in the Grand Duchy.

CarNext.com will be opened in Leudelange on Saturday 18 May! Come and discover more than 40 used vehicles and benefit from a two-year guarantee!
With CarNext.com, LeasePlan is expanding its used vehicle sales business in Luxembourg.
A contract that guarantees trust and transparencyCarNext.com is based on transparency and trust. All cars displayed on the CarNext.com platform have an all-inclusive, fixed price to avoid unpleasant surprises or hidden costs. Moreover, as CarNext.com cars all come from LeasePlan's Car-as-a-service model, they are relatively young and have low mileage (between 2 and 4 years old, with mileage of no more than 100,000 km), boast modern safety features, meet the most recent environmental standards, and have a full ownership and service history. Customers also benefit from a trial period allowing them to return the vehicle within 14 days if they so wish, with no obligation.
A unique and simplified customer journey The vehicles available on CarNext.com are recent and high-quality passenger vehicles or light commercial vehicles with a full service history and meeting the latest anti-pollution standards. They follow the same strict selection and control procedures as all vehicles prepared for the traditional LeasePlan sales channel, and are prepared and cleaned in the same way. CarNext.com is an offer 100% geared towards digital technology. The online platform provides 360° photos and the service history of each vehicle, enabling customers to choose a vehicle from the online catalogue with complete confidence, while enjoying the support of a team of dedicated advisors. Mindful of the importance of physical contact with the vehicle, LeasePlan is extending this digital experience by letting customers make an appointment with a dedicated advisor and by making the vehicles available at the Leudelange site in Luxembourg. Accordingly, customers can discover their future vehicle in the sale room, take it for a test drive and talk to the experts. The CarNext.com customer then benefits from all the services and tools provided to all LeasePlan customers.
"With CarNext.com, LeasePlan is expanding its digital offering by providing all its customers with competitive offers and a contract built on trust and transparency, with no obligation. In 2018, CarNext sold more than 250,000 vehicles in Europe, ranking us as a top choice in the market for used cars. In the future, in order to meet increasing consumer demand, we aim to offer customers the possibility of leasing a used vehicle while benefiting from all the services related to car use. A complementary offer that will expand our booming new-vehicle leasing business and the regular sale of used cars."
Joël Fernandes, Country Manager, LeasePlan Luxembourg
posted on May 10, 2019 by

Cathy Klein

in Leasing
Was this article helpful?
---