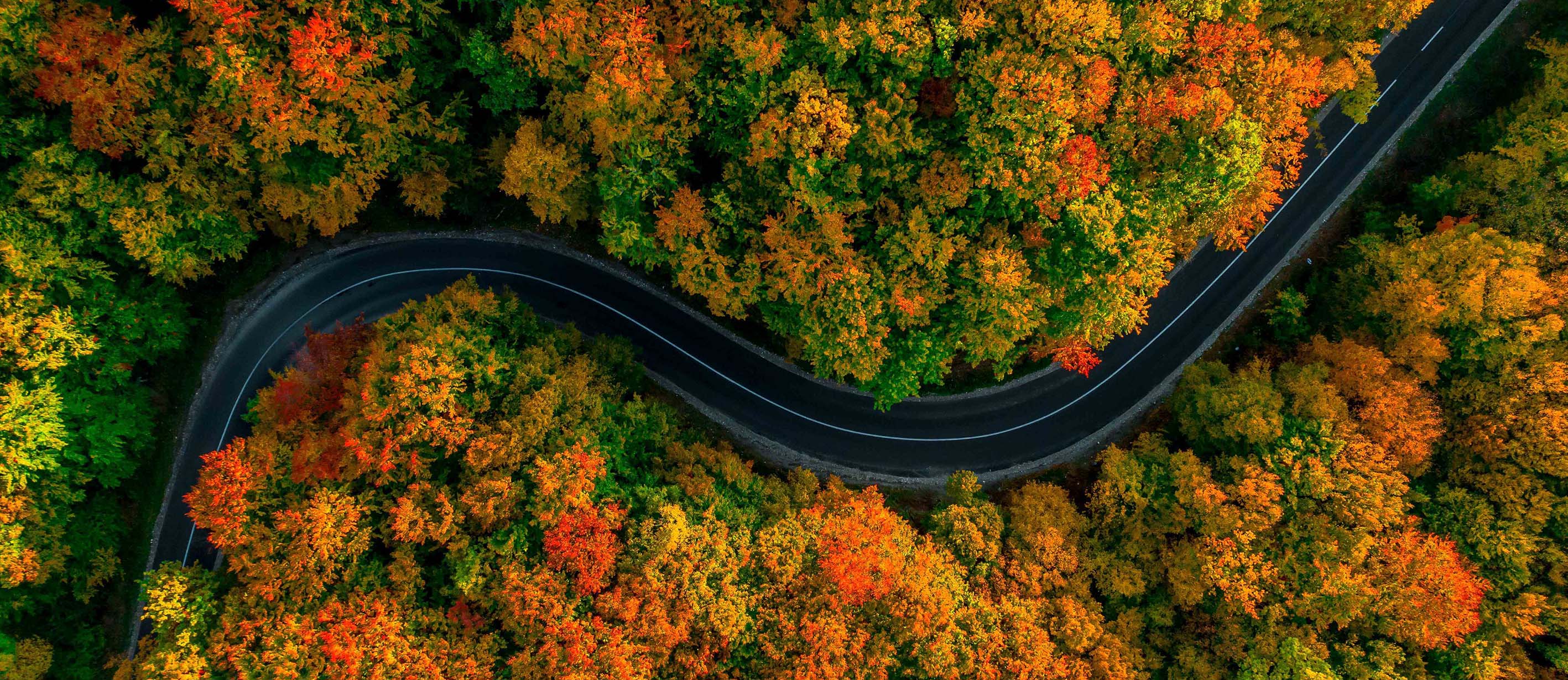 Drive safely into autumn
2 min to read
---
Summer is coming to an end and it's time to start preparing for the cooler weather! To keep you driving safely on the road regular vehicle maintenance and having the right tyres is important and the end of summer is a great time to look at this
We've prepared an autumn maintenance checklist to ensure your vehicle is safe and ready for the cooler days.
1. Tyres
Check both your tyre's tread and air pressure. Tyres that aren't inflated properly have less grip, which can be dangerous in wet weather. Tread is also extremely important during wet weather. If your tyre tread is worn down then it's time to replace your tyres. 
Winter tyres: If you have winter tyres on your vehicle remember to make your appointment in time, to avoid long waits. We recommend scheduling your change to winter tyres in September or October, at the latest. 
2. Battery
Cold weather can play havoc on your battery so checking your battery before the cold really sets in is important. Make sure your battery is clean and corrosion free and if you notice your lights are getting dimmer your battery might need to be replaced.
3. Windscreen wipers
First, clean your windscreen then check your wipers. If your windscreen wipers are making noise or leaving streaks when you use them then it's time to schedule an appointment to have them replaced. After a summer where they might not have had much use, it's important to check they're working and replace them before the rainy days return. 
4. Lights
With the days getting shorter and darker, having properly functioning lights is essential. Now is the time to test front, rear, brake and fog lights so you're not left in the dark. For your brake lights you can test them by asking a family member or friend to stand behind your car and check if they're working. Or test them yourself by parking in front of a window and checking the reflection. 
5. Fluids
As the temperatures starts to fall it's important to check that your vehicle's fluids are topped up. For your windscreen fluid you should make sure you're using antifreeze fluid so it won't freeze when the temperature dips below zero. 
Not planning on taking many trips this autumn? With lockdowns still ongoing it's important to prepare your vehicle for longer periods of unuse. Read our tips on how to keep your vehicle in good shape during lockdown.
If you drive a LeasePlan vehicle then you can schedule any repairs, maintenance or tyre appointments easily via My LeasePlan.  
Published at October 1, 2021
---