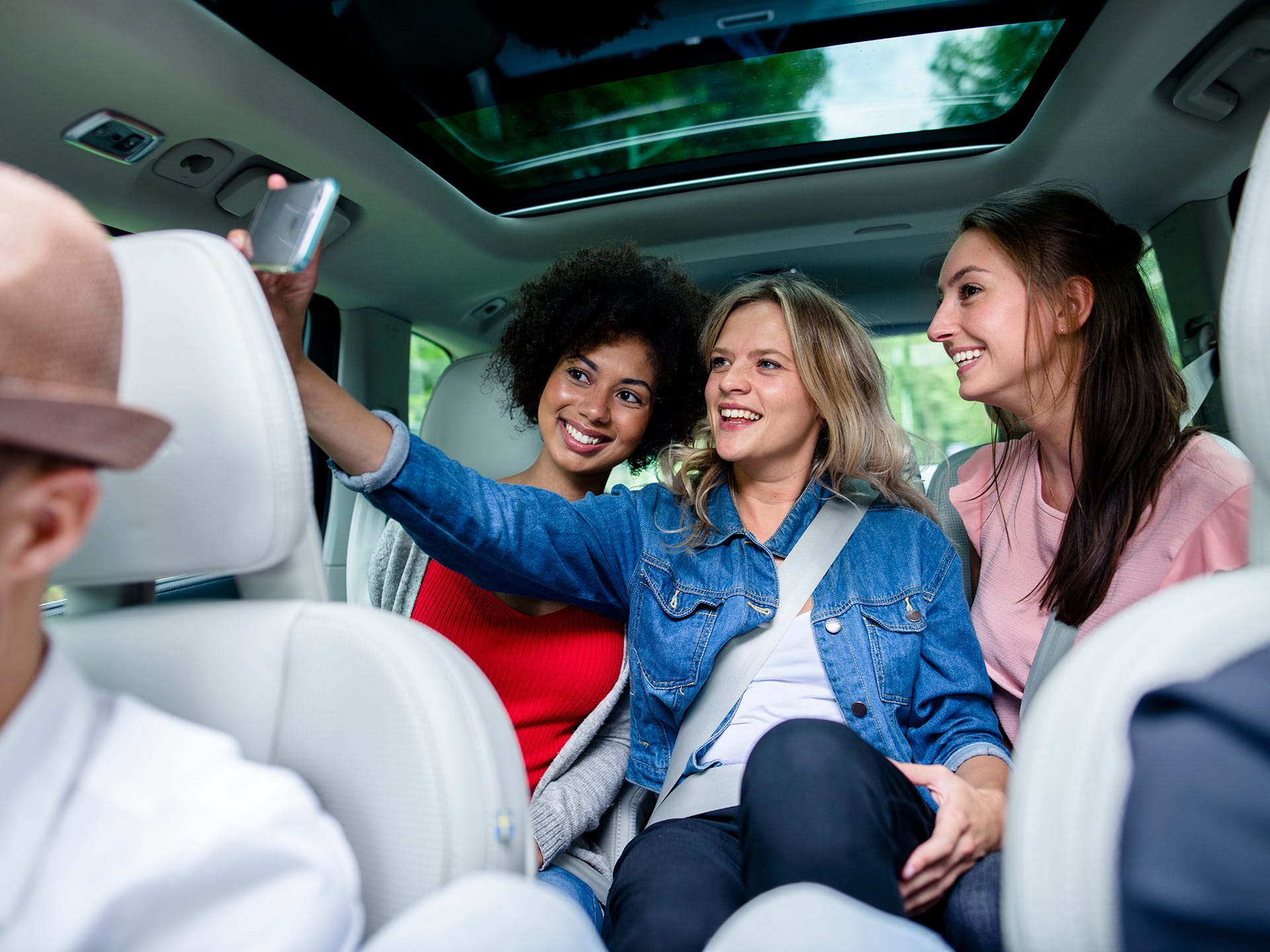 Lease or buy your car?
3 min to read
---
If you're self-employed or running a small or medium-sized business, making the right financial decisions is key. Need a vehicle to keep your company on the move and not sure how to finance it? Let's take a look at the 5 most important aspects of leasing versus buying your company car, so you can decide what's next for you.
1. Costs
Buying
Buying your company vehicle means a significant upfront investment, either with cash or a loan. Purchasing is not the only cost to consider. To keep your car running, you're responsible for maintenance, insurance, road-side assistance, fuel, tax, and any outside of warranty repairs. And don't forget about depreciation – most new vehicles lose around half their value in the first three years.
Leasing
Leasing means you pay a fixed monthly fee which covers all or part of these costs. This means you know exactly what your costs are, giving you the peace of mind to focus on growing your business. What's more, the leasing company's buying power allows them to buy vehicles at a better price than most individuals, and those discounts result in attractive lease deals. While at first glance leasing might look expensive, when you factor in operational costs and depreciation value, leasing can often be the most economical choice.
2. Commitment
Buying
When you buy a vehicle, it's yours to keep, sell or trade-in whenever you like. The only commitment you have is paying off any loans that helped finance the vehicle.
Leasing
With leasing, you commit to the duration of your lease, monthly costs and your mileage allowance at the start of your lease contract. Need to end the contract early? You can, but there will be an early termination fee. This fee is to compensate the risks and costs calculated earlier in your lease rate. It's also depending on the vehicle type and time remaining in your contract.
3. Mileage
Buying
When you own a vehicle, there are no restrictions on how much you drive. But it's good to keep in mind that as your miles go up, it's likely that the resale or trade-in value of your vehicle will go down.
Leasing
If you lease, you determine how much you expect to drive each year at the start of your contract. There may be extra charges if you go over the agreed mileage limit, as the more you drive the less the vehicle is worth when you return the keys. Expect to drive more or less than agreed? Contact your lease company to change the annual mileage and prevent additional costs at the end of your contract.
4. Maintenance & repairs
Buying
When you buy, the operational costs are your responsibility. That includes drop-off, pick-up and arranging a replacement vehicle if your vehicle needs to go to the garage. You decide whether to repair damages and to ensure you don't overpay. But, keep in mind that if you don't repair them, they can get worse over time and may affect the resale value of your vehicle.
Leasing
When you lease, the leasing company handles all repairs and maintenance for you. Even accident management is covered in your fixed monthly fee. Just call your leasing company and they will get you back on the road asap. Reporting damages is key. If you don't, there may be additional charges at the end of the lease to fix them.
5. What's next?
Buying
When you own a vehicle, you can drive it for as long as you like. Decide to sell? Keep in mind this is not always a straight-forward process and the vehicle might be worth less than you expect. It's your own risk to take.
Leasing
Is your lease contract up for renewal? Simply hand back the keys and step into a brand new vehicle.
Published at May 24, 2021
---