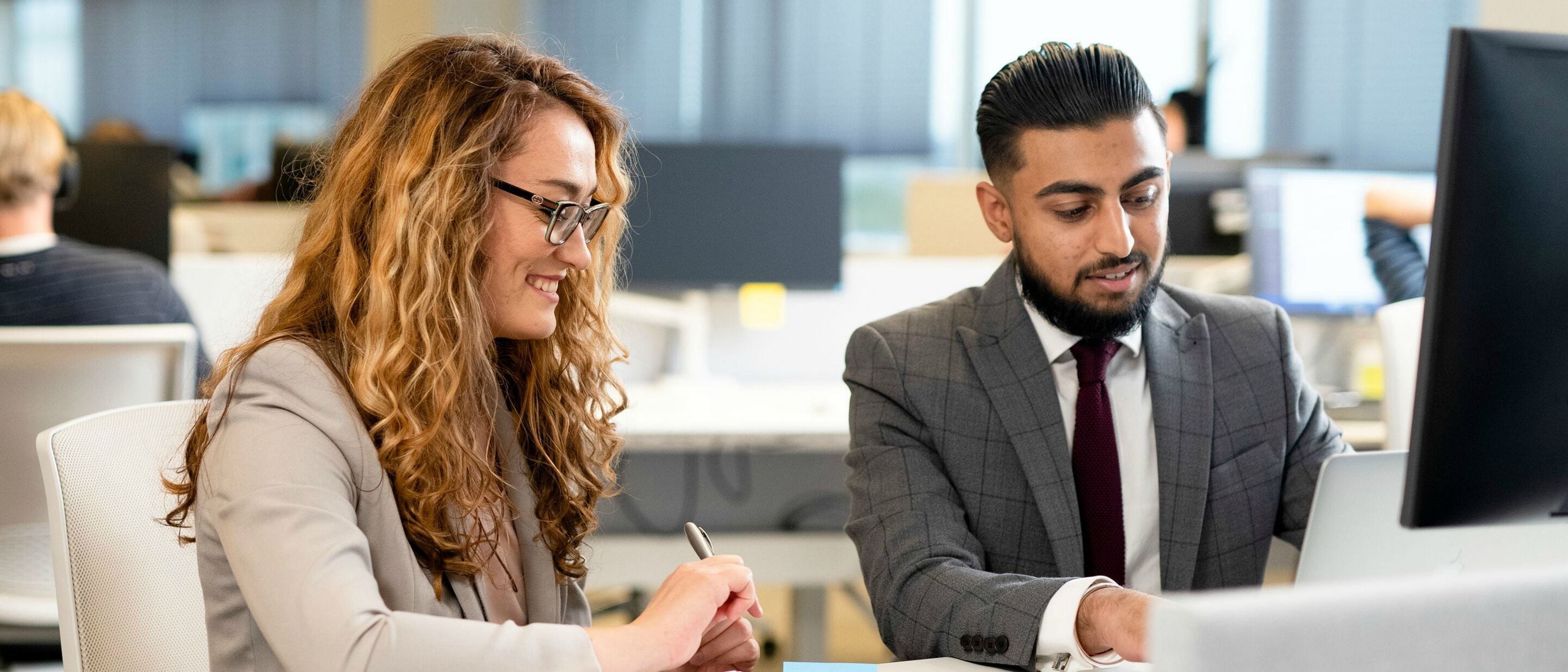 Cost insight & management
LeasePlan works with you to assess the overall spend throughout your vehicles' lifecycle, identifying ways to sustainably optimise your fleet costs. Whether you would like to monitor or manage your fleet costs over time, develop initiatives for costs improvement or forecast for your strategic planning, we are here to help. Our online tools provide real-time insights and reports so you can easily control your fleet costs and make better-informed decisions.
Manage your TCO efficiently
Did you know that total cost of ownership (TCO) not only includes financing the cars but also maintenance, insurance and depreciation? In order to understand the true end-to-end cost of your fleet, you need detailed insights into your direct and indirect costs.
Manage direct and indirect costs Direct costs are made up of depreciation, interest, vehicle repair and maintenance, tyres, insurance, fuel consumption, tax and fleet management fees. Indirect fleet costs are often harder to quantify but have a significant impact on your bottom line. These include time spent on fleet management processes and administration, and employee productivity factors such as driver downtime and motivation.
Optimise costs While competitive procurement practices can assist in reducing headline fleet costs such as vehicle price or monthly leasing charges, changes to the core 'DNA' of your fleet can also deliver significant long-term cost benefits. Our FleetReporting tool and the LeasePlan team's expertise will help you identify cost improvement opportunities, assess the impact on your business and ultimately, reduce your total cost of global fleet ownership.
By understanding the costs that make up the biggest portion of your TCO, we can then work to implement steps to control your spend and run a more cost-effective and efficient global fleet.
Negotiating successfully with OEMs
LeasePlan operates 1.8 million vehicles worldwide and governs an extensive partner network which gives us the purchasing power to negotiate the best possible deals on vehicles and service levels on your behalf.
A global approach Cutting back fleet costs is a priority and doing this on a global scale can be a major hurdle. In order to leverage your global fleet scale and negotiate with manufacturers successfully, LeasePlan can provide you with consolidated and detailed insights into your current fleet and planned renewals per OEM, including list prices, residual values and in-life activity of your vehicles.
Review every cost component and predict future expenses. Identify cost efficiencies and create a harmonised OEM approach at the scale you require. We are here to help every step of the way.
Managing risk
Fleet insurance makes up 10% - 15% of a fleet's Total Cost of Ownership. To control and optimise your insurance costs, LeasePlan developed our unique solution: 3D Coverage. Whether it is upfront costs, indirect costs from accidents or hidden costs generated by process inefficiencies, our insurance plans help you and your drivers get through nearly anything.
Competitive cover

Tailored to your specific needs. Choose from a variety of risk structures and covers that suits your specific risk requirement, including several ancillary covers designed to maximise your fleet cost predictability.
Active prevention
We partner with you to deploy prevention programmes which can reduce fleet losses by up to 30%. The benefits are clear: improved driver safety, reduced insurance premiums and reduced fuel costs and CO₂ emissions.
Easier fleet management
You get high-level of support and one single point of contact which improves efficiency by up to 250 EUR per vehicle per year. LeasePlan coordinates policy issuance, renewal and termination in line with the lease terms and, in case of accidents, the inconvenience is minimised by arranging short approval and repair times.
Our team is here to help!
Get in touch with LeasePlan International
Our team of experts is happy to answer your questions. Please fill out the contact form and we'll get back to you as soon as possible.