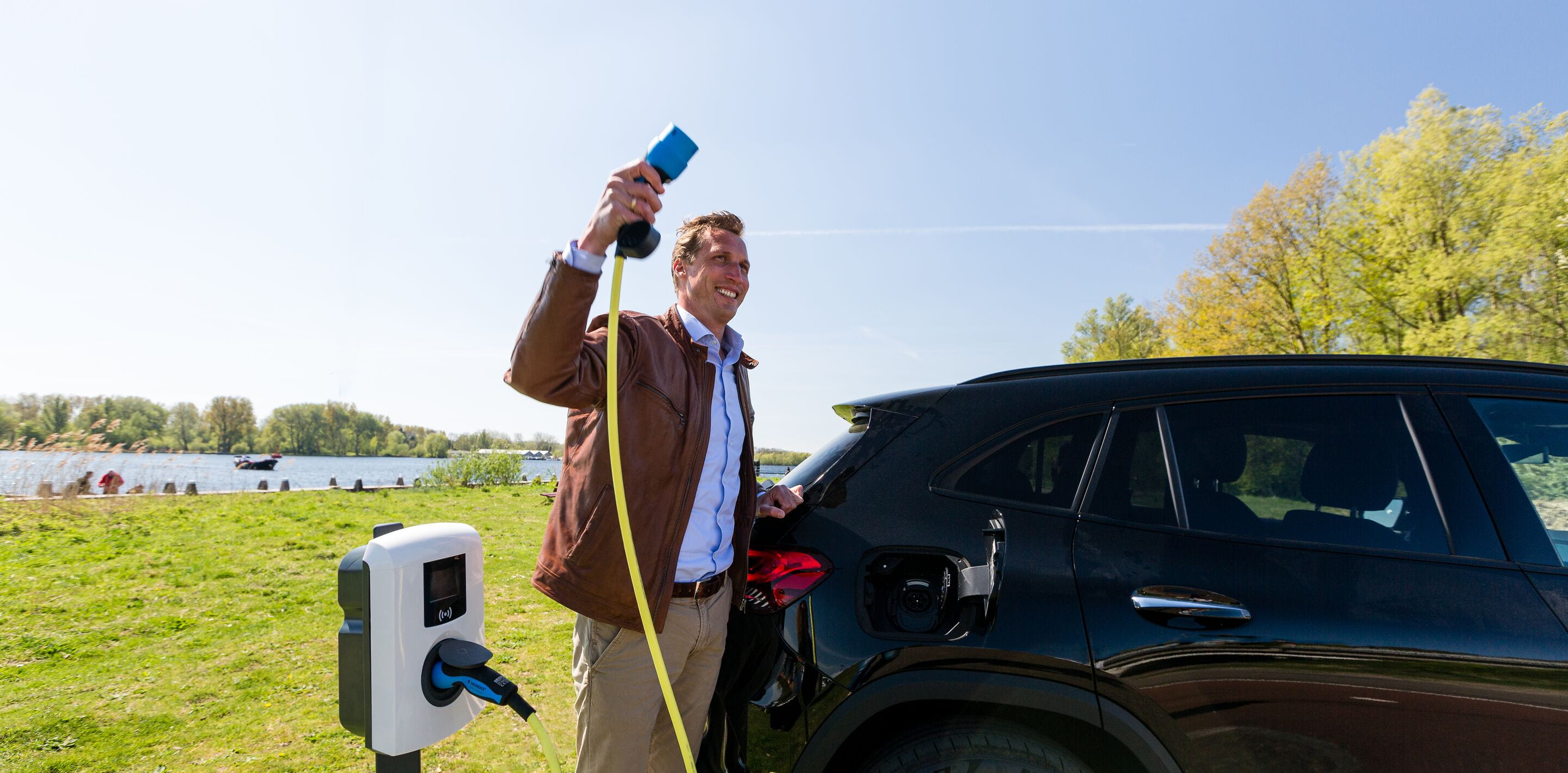 2023 fleet sustainability ranking
3 min to read
Sustainability
---
The sixth edition of the Fleet Sustainability Ranking is here! Covering 22 European countries, this research ranks industry fleets on four factors: the share of diesel, the share of battery electric vehicles (BEVs), the share of hybrid and plug-in hybrids (PHEVs) and the level of CO2 emissions.
Making the switch to low and zero emission vehicles is one of the easiest ways a company can lower its overall CO2 emissions. Currently road transport represents approximately 20% of CO2 emissions in the European Union and reducing these emissions is essential. Here, large companies play an important role as roughly 50% of vehicles on the road, in Europe, today are registered to organisations.
The 2023 Industry Fleet Sustainability Ranking
1.

2.

Financial & Professional Services

3.

4.

5.

6.

7.

8.
The Technology industry has taken first place as the most sustainable industry for the third year in a row. With the lowest average CO2 emissions and lowest share of diesel in fleet combined with the second highest battery electric vehicle (BEV), hybrid and plug-in hybrid share the Technology industry easily kept first place in the rankings.
The share of battery electric vehicles has more than doubled in each industry over the past two years, while plug-in hybrids and hybrids have mostly flattened across industries. While BEVs have more than doubled, diesel share has halved during this period. Across all industries, the share of diesel is down significantly, but if you look on an individual country level, there are some big differences.
Over the past two years, average CO2 emissions have dropped across all industries. The largest decrease is seen in our top-ranking industries, with the Technology industry going from an average of 110 grams/km in 2020 to 83 grams/km in 2022. Even the industry that came last in the ranking (Healthcare & Pharma) has seen a decrease, going from 117.6 grams/km in 2020 to 102.2 grams/km in 2022.
Industry benchmark
 

Technology

Companies primarily involved in the development of hardware or software products - Download here

 

Financial & Professional Services

Companies offering financial products (banks, insurers, etc.) or professional services (accountancy, consultancy). - Download here

 

Energy & Chemicals

Companies operating in the production, distribution or sale of energy (oil, electricity, gas) or chemicals.

 

Industrial

Companies producing or maintaining physical materials or products for the B2B sector. - Download here

 

Automotive

Companies operating in the vehicle-development supply chain (including OEMs and aftermarket companies (no rental companies)

 

Consumer Goods

Companies developing or selling consumer products (FMCGs, retailers, etc.). - Download here

 

Construction

Companies involved in developing any physical buildings or infrastructure or being part of the building/infrastructure development supply chain. - Download here

 

Healthcare & Pharmaceuticals

Companies developing, selling or buying healthcare products (including pharmaceutical drugs) - Download here
What's next?
We expect the fleet electrification trend to continue with regulations, at both an EU and local level, expected in the coming years. The EURO 7 EU regulations are set to launch in 2025. Among many things, these regulations aim to lower the gap between theoretical CO2 of cars (based on laboratory tests) and the real-world driving emissions. This will change PHEV CO2 most dramatically and as a result the attractiveness of this fuel type (from a CO2 perspective) is expected to diminish. As BEVs become financially competitive with internal combustion engine (ICE) vehicles, we expect local legislation to change, removing subsidies for BEVs. This can already be seen in Norway, where BEVs are more commonplace than ICE vehicles in terms of new car sales.

Was this article helpful?
---