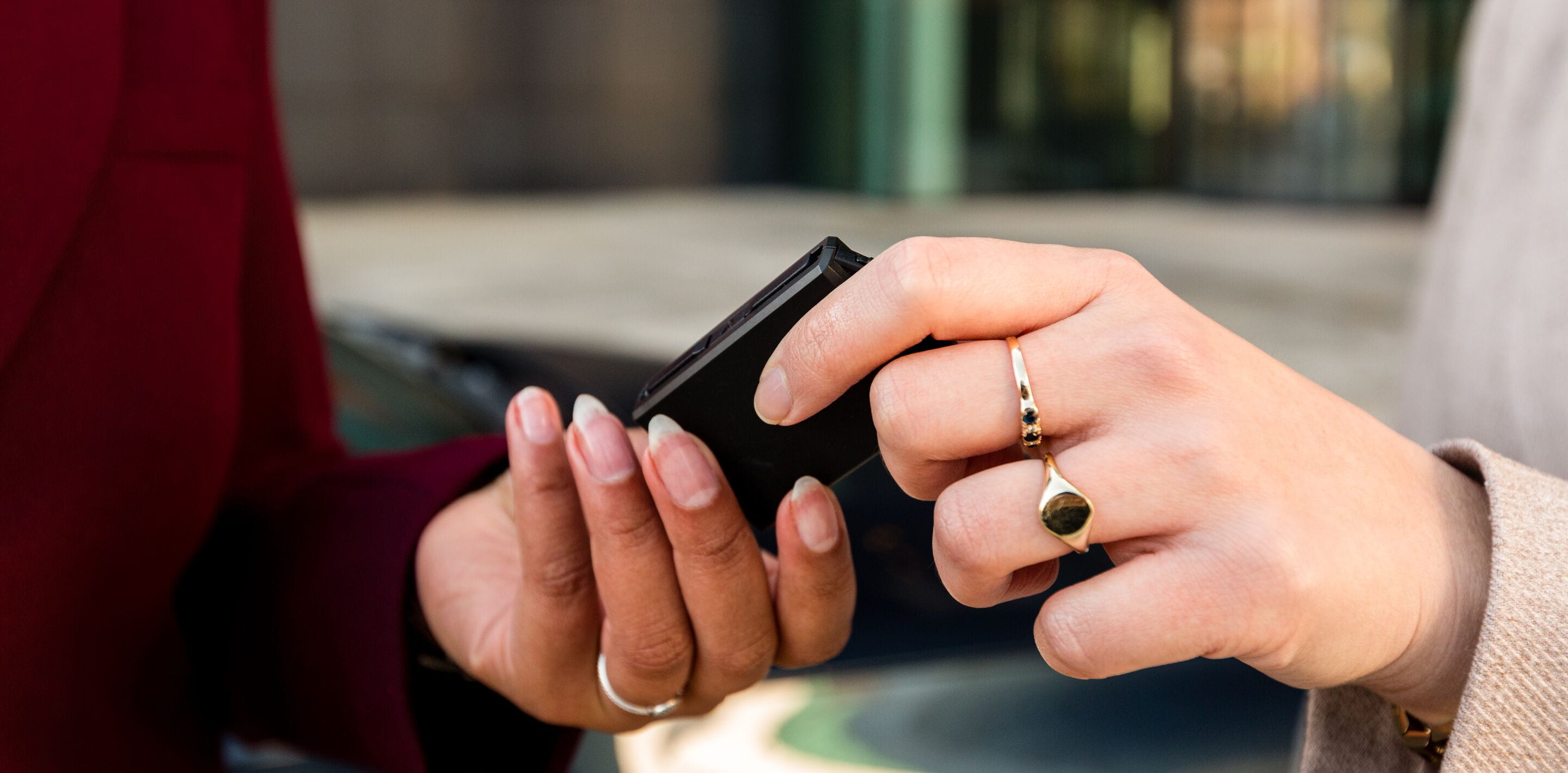 Leasing your next car? Here's why you should opt for EV over ICE
3 min to read
Sustainability
---
Electric vehicles (EVs) can be better for your wallet, better for the planet and better for your driving experience. Don't believe us? Let's dive into the top benefits of going electric.
EVs can help you meet your climate targets
Since EVs don't produce any direct emissions, companies can make considerable progress towards their sustainability goals by shifting to an EV fleet. And because of their improved efficiency, EVs have a lower carbon footprint even if they're charged by electricity from non-renewable sources.
There's more: as well as contributing to global emission reductions, you'll also be improving the air quality in the areas where you operate. All this means an EV fleet can work wonders for your brand image!
EVs offer an exceptional driving experience
Take it from us: driving an electric car is thrilling. Putting your foot down gives you a smooth burst of speed – in fact, most EVs on the market can reach 100km/h in under 7 seconds, with luxury models easily managing it in under 3 seconds.
And they can do this while making much less noise than their ICE counterparts, making the driving experience more relaxing for you and other road users. All EVs are automatic transmission, so there's no risk of stalling and no need to keep using the clutch. Most importantly, and due to their lower centre of gravity and fewer moving parts, EVs are safer than ICE vehicles, too.
EV charging infrastructure is growing rapidly
In the last five years, the number of charging stations has been rising by about 50% a year. In 2021, there were over 500,000 charging stations installed all over the world. Around one-third of these are fast chargers, which can take an EV back up to 80% charge in just half an hour.
Over time, this growth in infrastructure will reduce the 'range anxiety' that can make people reluctant to adopt EVs. And that anxiety fades even more when people appreciate the realities of how we move around: 75% of the journeys we make are 20 kilometres or less, and only 5% of journeys are long enough to require a recharge.
Nevertheless, the latest EV models offer exceptional range: the Tesla Model S can cover 650 kilometres on a single charge, and the BMW iX has a range of 521km. More affordable models, like a Nissan Leaf, can still take you around 240 kilometres without the need to recharge – more than enough for a typical driver.
EVs are a safe bet in the face of growing regulations
More and more cities are implementing low-emission zones (LEZs), as they look to improve air quality for residents. More than 200 cities now have some version of an LEZ policy, and this number will only continue to rise. Want to guarantee your or your fleet's access to these LEZs? Switch to electric!
Meanwhile, legislation to ban the future sale of ICE vehicles is being adopted in many jurisdictions: the European Union recently announced the ban on new ICE vehicle sales by 2036 and the United Kingdom plans to end the sale of new petrol and diesel cars by 2030. Making the move to EVs now will allow you to get ahead of the curve.
EVs can be cheaper to run
A typical EV can travel 70 kilometres on just one euro's worth of charge; that's four times further than the internal combustion engine (ICE) equivalent. This is largely due to improved energy efficiency: an EV converts 59–62% of energy into vehicle movement, whereas ICE vehicles only manage between 17 and 21%.
What's more, maintenance costs for EVs are considerably lower – 11% lower, according to LeasePlan's 2022 TCO report. Even with higher upfront prices, many EVs have a lower total cost of ownership than their petrol equivalents, such as the electric Volkswagen ID.3 compared to the Volkswagen Golf.
An all-round winner
As society steps up to tackle climate change, EVs are set to play a vastly expanded role in the transport sector. And not only are they considerably greener than ICE vehicles, but they're also cheaper to run and safer to drive. With the supporting infrastructure expanding all the time, EVs now represent a superior driving option – whether for large fleets or individual use.
Our net-zero commitment
LeasePlan is leading the transition to zero-emission mobility and has set itself the goal to achieve net-zero tailpipe emissions from its funded fleet by 2030. As a founding member of the EV100 – a global initiative of forward-looking companies committed to accelerating the transition to EVs – sustainable mobility is at the heart of everything we do.
Published at September 30, 2022
Was this article helpful?
---