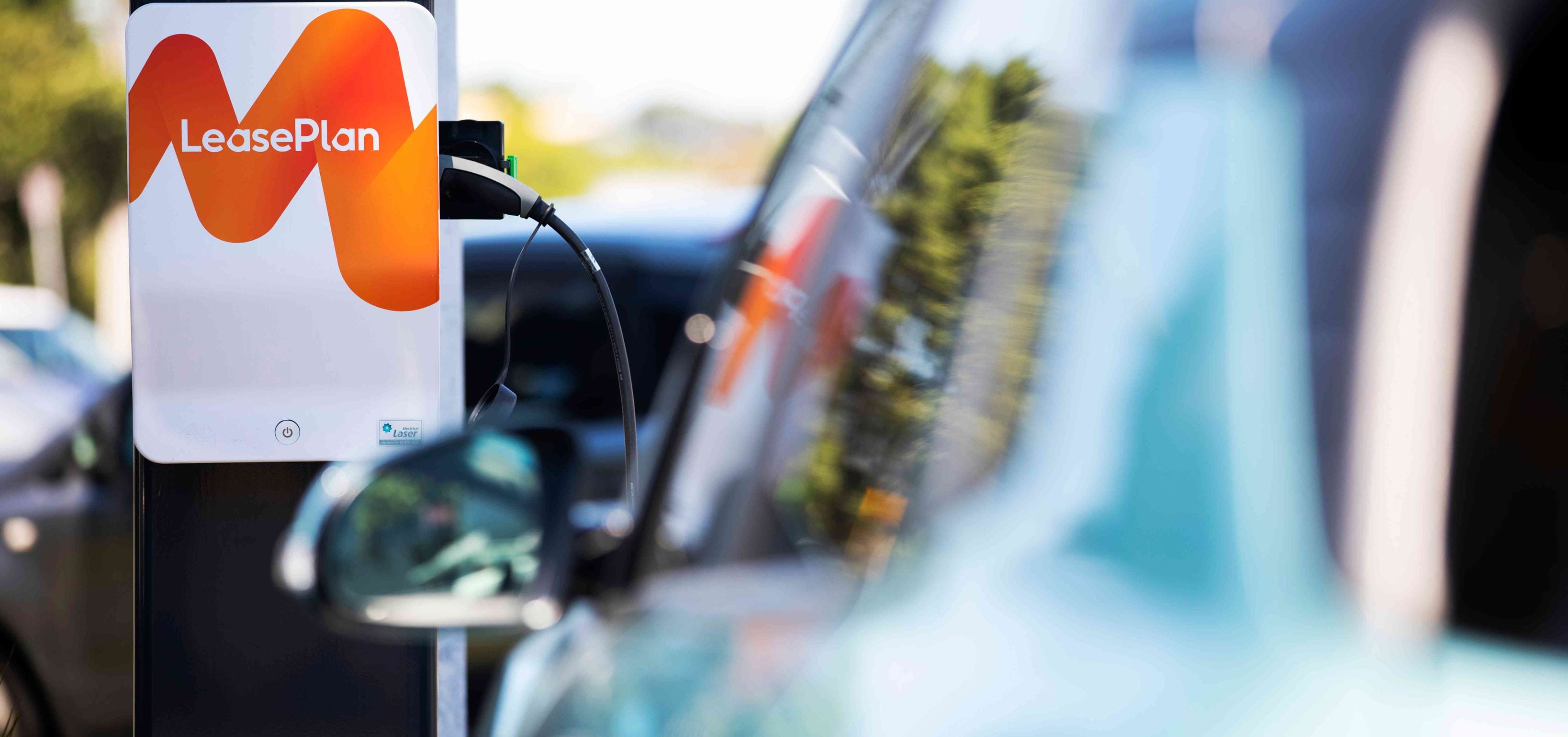 Marking the first year of LeasePlan Energy
3 min to read
Future
---
Zero-emission mobility is gaining momentum, and LeasePlan is committed to accelerating the electric vehicle (EV) revolution. But the transition is about more than just vehicles – LeasePlan's clients need smart, convenient, green charging solutions. LeasePlan Energy has the answers.
Founded in 2018 and operational in the Netherlands since 2020, LeasePlan Energy provides smart EV charging services using renewable energy. Charging takes place when demand for energy is low, and energy is delivered back to the grid when demand is high. The result? Less need for fossil-fuel power.
Putting customers first
Over the past year, the focus for LeasePlan Energy has been to gather feedback from clients to better understand their wants, needs and behaviours. This input has provided a platform to optimise the entire customer journey.
A key change has been the development of a new platform where any EV driver can order a charging point and arrange installation. Accompanying this are smart charging profiles for different vehicle models, based on an improved algorithm. The Smart Charging app has also been updated, allowing clients to check their energy usage at a glance.
LeasePlan Energy in numbers
+250,000 kWh of smart charging
In their own words
LeasePlan Energy is already making a difference to the experience of many EV drivers. Here, a couple of early adopters reflect on their story so far.
André Krommenhoek
Account Team Manager, Public & LCV at LeasePlan Netherlands
I've been using LeasePlan Energy's green energy, and the Smart Charging app, since 2020. I was curious about this new initiative: in my work, I help LeasePlan's customers make their fleets more sustainable, so I wanted to experience this service first-hand! Over time, I've noticed the app has evolved and become easier to use.
People don't often realise that an EV charged with 'grey' energy is still contributing to pollution. By smart charging my car with green energy, I'm helping to make the grid more stable and to get more green electricity into the grid. We're seeing a change taking place in terms of electric driving, and with my knowledge of LeasePlan Energy, I can help our customers transition to zero-emission fleets."
Leo de Graaf
Network Inspector at Enexis
When my electric car arrived, I started looking for an app I could use for smart charging. I was interested to see how it would work. Eventually, I found LeasePlan Energy – the app means I can charge my car in a smart way with green energy. The biggest advantage for me is knowing my car will be fully charged in the morning. Moreover, my home charging costs are advanced, so my monthly energy costs remain the same and I can keep a better eye on my household energy consumption – that's really added value for me.
I see green driving as an obligation, not a luxury. With LeasePlan Energy, the greenest possible charging and a full battery are both guaranteed, without the hassle of unpredictable home charging costs. I'd definitely recommend LeasePlan Energy to other lease vehicle drivers!
What's next?
With the framework for LeasePlan Energy well established in the Netherlands, the time has come to look to new horizons. In September 2021, LeasePlan Energy will begin to roll out its services to other European countries. Preparations are also underway for scenarios where energy can be stored or returned to the grid, homes and offices.
Looking to reduce your fleet's carbon footprint? Interested in a LeasePlan Energy solution for your personal vehicle? Get in touch with your LeasePlan representative!
Find out more about why LeasePlan Energy was created and what benefits it can bring.
Published at June 24, 2021
Was this article helpful?
---