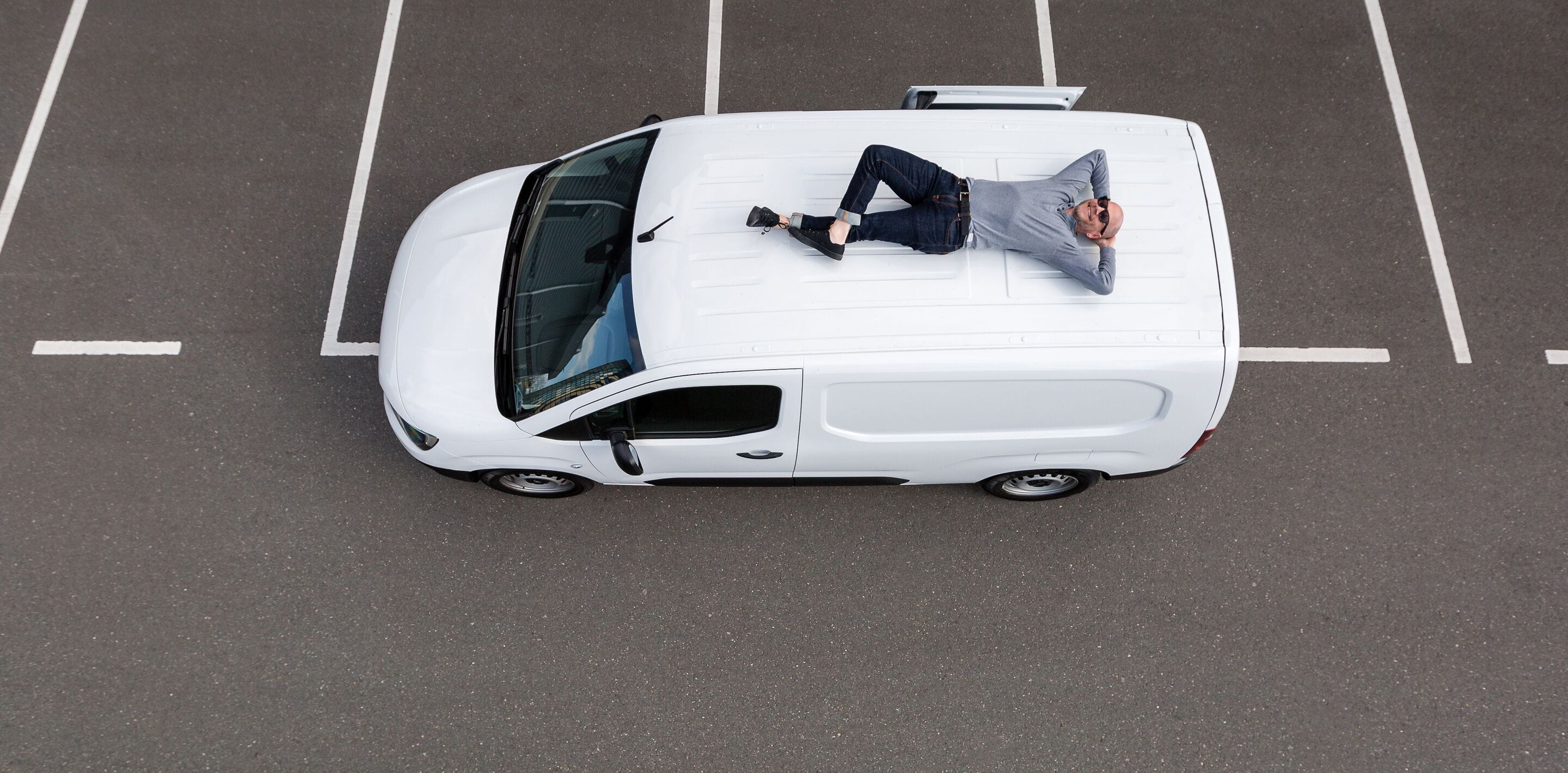 Lease or buy a van?
3 min to read
Fleet management
---
If you're self-employed or have a small business, you might need a van to keep your business running!
But how are you going to finance it? should I lease or buy a van for business? Do you have the capital to buy a van yourself? Or is leasing the smarter financial option? These are questions many entrepreneurs face. In this blog we list the advantages and disadvantages of purchasing or leasing a van to make the decision much easier!
The advantages of buying a van:
Buying a van has many advantages. For starters, the van is all yours. That's great because you decide what happens to the van. If you want to make changes to the van, you can. You can also sell it or keep it for however long you would like. When you buy your van you won't have the monthly lease instalment to pay and you can drive as many kilometres as you like.
All the disadvantages of buying a van:
The fact that the van is all yours also has disadvantages. You will be responsible for maintenance, which costs time and money. And if something breaks or your van is damaged, you'll be responsible for the repairs and that can run up the costs. You will also be responsible for organising roadside assistance, insurance and road tax yourself. Most importantly, a van is a big initial investment. This leaves you with less money for other important business expenses.
The benefits of leasing a van:
When you lease a van your lease company will arrange and pay (almost) everything for you. Ideal, right? Because we buy the van for you, you don't have to make the large initial investment yourself. In return, you pay a fixed all-in lease amount per month. That makes budgeting easier, because you know exactly what the costs of your van are per month. Maintenance, insurance, taxes and repairs are also included in the monthly price, so you don't have to worry about unexpected costs popping up. We will take care of all the van administration, so you can focus on running your business. With leasing you will have more time and money left over to invest in your business.
The disadvantages of leasing a van:
Leasing also has disadvantages. You will need to pay a lease amount per month for an agreed period and there will be some conditions attached to it, like the amount of kilometres you can drive or a fee if you want to end the contract early. Your van belongs to the leasing company so at the end of the lease period, you will need to return the van. But don't worry, if you would like to keep the van at the end of your contract there is an option to buy.
All the pros and cons at a glance...
Lease
No major investment needed to drive a new van.
Fixed monthly rate including insurance, tax, maintenance, repair and tyres.
No surprise monthly expenses
Van administration is taken care of    by the                                                      leasing company
Roadside assistance is always included to help you get back on track.
You enter a contract for an agreed period of time.
At the end of the lease you return the van.
Buy
The van is all yours. You can decide what to do with your van
You can drive as many or little kilometres                                                  as you want. 
You are not tied to an agreement.
Insurance, periodic inspections and maintenance will be your responsibility.
High repair                                              and                                              maintenance costs.
High repair and                    maintenance costs
So: buy or lease?
That depends on your situation and wishes. Do you have the means to buy yourself and do you want the van under your own management? Then buying is worth considering. Do you want convenience and therefore more time and money left for the business? Then leasing is your answer.
Published at August 25, 2022
Was this article helpful?
---