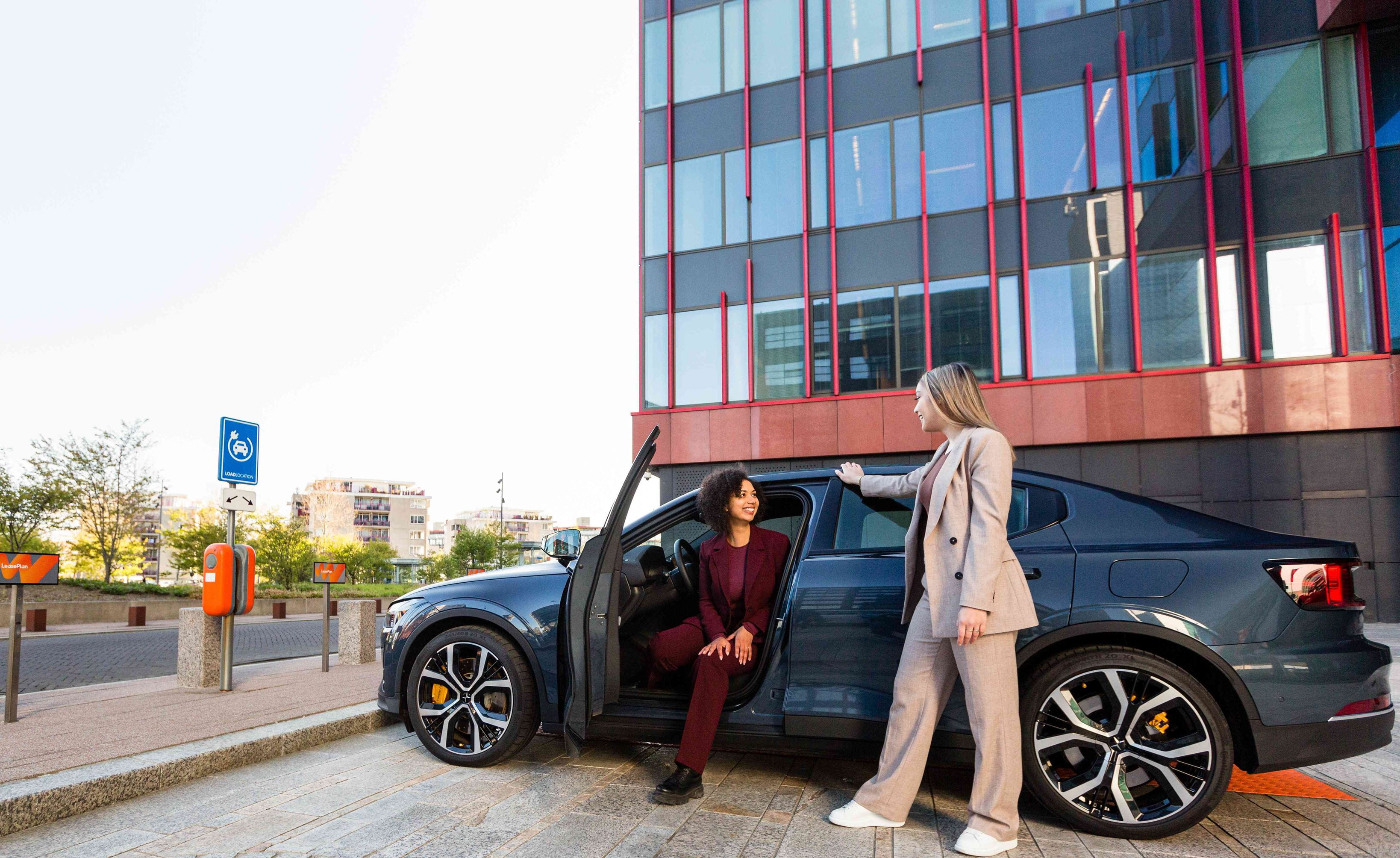 Ready for electric? How to prepare for an EV fleet transition
4 min to read
Fleet management
---
Fleet managers are facing the biggest challenge of their careers: how to implement a successful transition to electric vehicles (EVs). This is no small task, but with proper planning and stakeholder engagement, a truly sustainable fleet is well within reach.
To help fleet managers oversee this transition, we're sharing our top five tips for going electric.
Understand the net-zero timeline
The EU is banning the sale of new internal combustion engine (ICE) vehicles from 2035. As that date draws nearer, the world's biggest car manufacturers are announcing their EV plans, while governments announce measures to coordinate the rollout of charging infrastructure. Here are the key moments to look out for.
Honda will sell only EVs and hybrids in Europe

Eight different Nissan EV models on the road

All new Mercedes vehicle platforms will be EV-only

Toyota will offer 70 different electrified models

EU aims to have charging stations installed every 60km along highways

279,000 charging points needed for trucks across the EU

United Kingdom ban on sale of new ICE vehicles

70% of VW's European sales to come from EVs by this date

Volvo will only make electric cars by this date

General Motors plans to stop selling gas and diesel vehicles

EU ban on sale of new ICE vehicles

China will require all new vehicles to be from 'new energy' sources: EV and hybrid
With so much going on, it's important to keep looking ahead. Factor in the future growth of the EV market and charging infrastructure when planning your transition.
Assess your current fleet
Every successful EV transition starts with a detailed assessment of your present situation. Which of your vehicles are the oldest? Which are the most polluting? What is their typical mileage? Where are your vehicles being used? Where could they be charged?
These four steps are essential to do when beginning the electrification journey:
1.

Benchmark: Compare fleet with similar fleets in same industry

2.

Gather requirements: Clear list of business requirements to ensure fit for purpose EVs

3.

Collect data: Review vehicle pricing and TCO for similar alternative EVs

4.

Develop scenarios: Using steps 1-3 to determine which EVs are best
There are a lot of variables to consider here, and it can be hard to know how prepared your company is for an electric fleet. At LeasePlan we have developed an EV fleet readiness Tool that's very simple to use: you just need to provide some details about your fleet, your current situation and your objectives for your EV transition. Based on your input we can let you know which stage of the electrification journey your company is at, where you're doing well and areas to focus on.
Whichever tools you use, it's important to consider vehicle operation, leasing contracts, age and day-to-day scheduling. With this understanding in place, you'll know exactly when to phase out ICE vehicles and introduce new EVs to your fleet.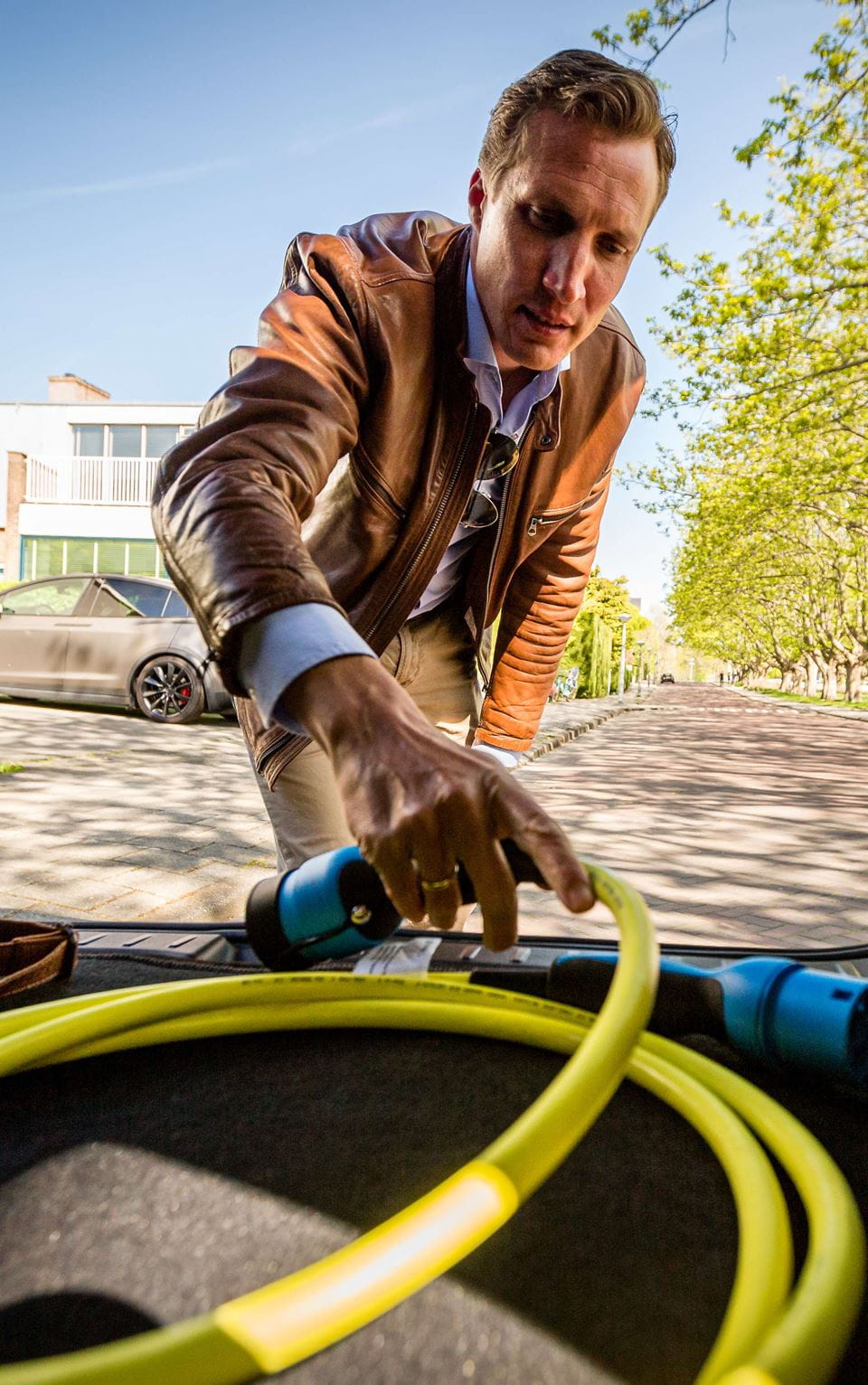 Consider your charging requirements
When it comes to refuelling, EVs and especially eLCVs (electric vans) require more forward planning than ICE vehicles. When looking at eLCVs there are two main models for charging an electric commercial fleet: return-to-base (RTB) and return-to-home (RTH). RTB allows you to manage charging from a single hub, but there are potential downsides in terms of grid constraints and limited space. RTH means relying on the rollout of public charging infrastructure and/or installing charging equipment at employees' homes.
To make the right decision, you need to consider as many data points as possible. Key considerations include daily mileage, payload, vehicle dwelling times and travel routes. By collecting of data on driving behaviour, you can construct a charging plan that meets your business needs and maintains the service levels your customers expect.
If you choose to develop your own charging infrastructure, make sure to plan for the long term. It's better to build out your capacity now so you're ready for any future growth in demand. You'll also benefit from better deals from electricians if you build more charging stations at the same time.
Train your employees in EV driving and maintenance
Last but by no means least: consider your employees with a company car. Reskilling your employees is an important part of the EV transition. In particular, they need to understand new charging policies and any necessary changes to their driving behaviour. Extra training on EV driving and maintenance best practices will also be valuable (and reassuring) for employees who've never driven an EV before.
As with all other stakeholders, employees need to be involved in the process from an early stage, appreciate the need for change and understand everything that's expected of them. The key? Communication! Developing a proper internal communication strategy will put your fleet electrification on the road to success.
Want to learn how LeasePlan can help with your EV fleet transition?
Our net-zero commitment
LeasePlan is leading the transition to zero-emission mobility and has set itself the goal to achieve net-zero tailpipe emissions from its funded fleet by 2030. As a founding member of the EV100 – a global initiative of forward-looking companies committed to accelerating the transition to EVs – sustainable mobility is at the heart of everything we do.
Published at October 11, 2022
Was this article helpful?
---