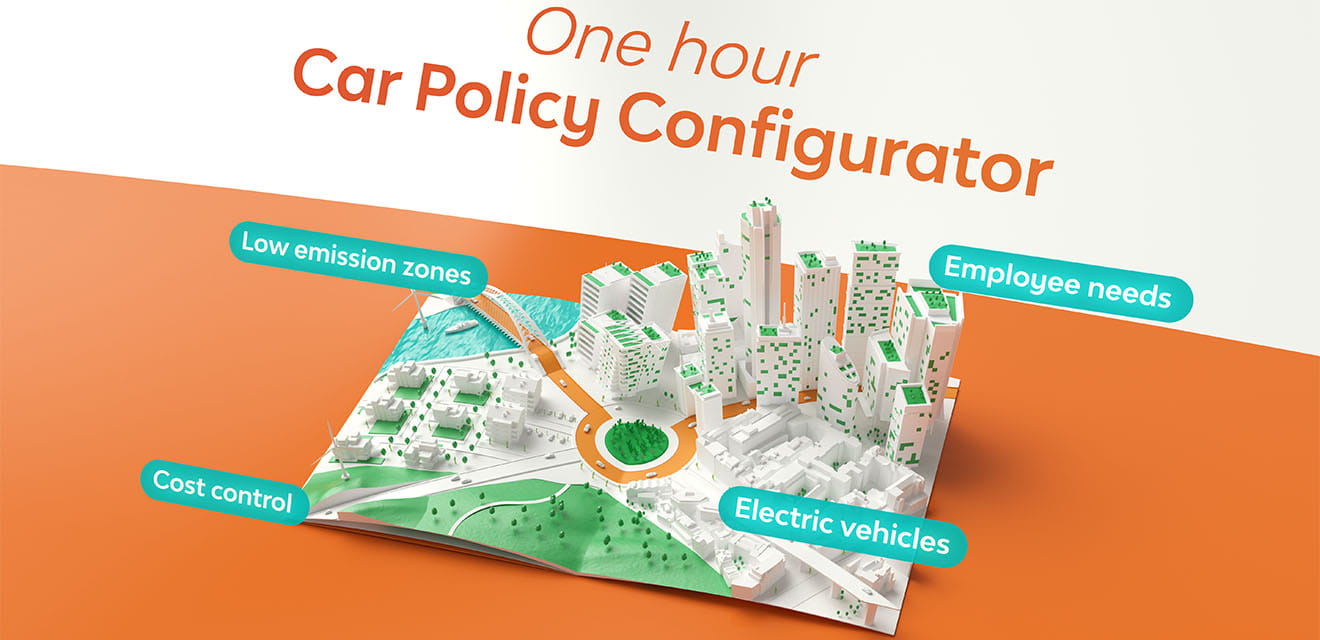 Why it's important to have an up to date car policy
1 min to read
Fleet management
---
Stay on top of fleet management with an up to date car policy
Having a comprehensive and up-to-date car policy doesn't just benefit employees but also your company. By ensuring your car policy is updated regularly you can keep on top of legislation, mobility and technological changes. It's also the perfect tool to help you manage fleet costs, meet sustainability goals through vehicle CO2 thresholds and keep your employees happy.
Over the past few years we've seen a number of changes that could impact your car policy. Let's have a look at three changes and trends from the past few years and the impact they can have on your car policy:
Affordability & availability of electric vehicles

Over the past few years electric vehicles have taken off in terms of their range, availability and affordability. An updated car policy, including electric vehicles and everything associated with them (charging stations, electricity usage etc…), is essential to stay ahead.

The rise of low emission zones in cities

As more countries and cities introduce low and ultra-low emission zones, drivers could be faced with the possibility that they can no longer access areas as their vehicles don't meet the conditions for low emission zones. By regularly reviewing low emission zones and employee mobility needs, and reflecting these in your car policy, you can ensure your employees stay mobile.

Worldwide Harmonized Test Light Vehicle Procedure (WLTP) 

With the introduction of WLTP, vehicles are tested more rigorous for their emissions. Consequently, the reported CO2 emission values are now higher than under the previous testing cycle (NEDC). In practice this results in the same vehicles now having a higher CO2 emission value and possibly exceeding the fixed CO2 threshold in your policy. Fleet managers should review if the thresholds should change or encourage drivers to choose for electric or lower emission vehicles.
Find out more
If you would like to update your car policy please reach out to your local contact person or the LeasePlan International Consultancy Services.
Published at February 3, 2021
Was this article helpful?
---