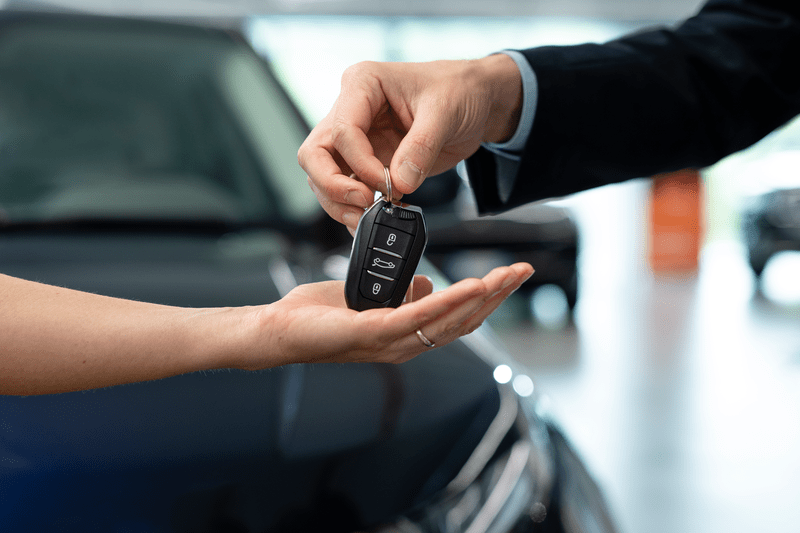 … And then, they made the 'move' to become productive!
2 min to read
Leasing
---
How we 'choose to move' has a lot to do with how we bring in organisational efficiencies, productivity and overall employee satisfaction.
As corporate leaders and employers, we have a lot to accomplish – profitability, customer satisfaction and growth – driven by people, process efficiencies and technology. All this, with the mission to keep the demand generation going. In our day-to-day operations, we discover areas which can either be leveraged or bridged to bring about a difference that sets us apart from other companies. These little pockets of undiscovered opportunities can give us those extra miles to become a better, stronger company.
For companies with large field forces handling sales, customer service or operations, being closer to the customer is what drives their business. For decades, companies have found their own ways and means to take their teams (plus, products or services) to the customer. Whether it was by way of public transport or even a charge-per-kilometre for employees' own vehicle usage, companies have put in place mobility systems to win new business or service their existing customers. In cases where employee mobility is critical to business, companies even procure their own fleets of vehicles to ensure their objectives are met.
Managing all this requires strong administrative teams to ensure that the mobility system works like a charm. However, this is easier said as the problems associated with these systems would be quite a few and frequent. Some of these could be taking away precious time and energy out of your teams.
'Time spent' on the road while using mixed mode transport system

Travelling upcountry could be subject to timing and availability of public transport, making mobility 'inflexible'.

'Vehicle Downtime' in case employee vehicles are in the workshop eats up precious hours or even days

'Time spent' by employees on maintaining their own vehicles

'Inconvenience' of managing maintenance invoices and waiting for reimbursements
Today, what makes us one of the largest leasing and vehicle management companies in India is our fleet of cars which are used for 'Tool-for-Trade' applications by companies operating in agro, chemical, infrastructure, services and other mobility-intensive sectors.
LeasePlan extended its classic 'lease and service' model for Tool-for-Trade applications almost a decade ago. Since then, in the list of things that qualify as 'Tool-for-Trade' viz. laptops and mobile phones; cars have become a natural addition. Today we have a large part of our customer base who rely on us for their mobility needs served by the 'Tool-for-Trade' Model, which offers:
Procurement and leasing of vehicles for 2-5 years, basis need

24X7 Breakdown Assistance

Return of cars at the end of lease, and lease of new set of cars
Needless to say, companies enjoy benefits which far outweigh any other classic model. Outsourcing of services brings in immense administrative ease, better fund utilisation and healthier fleet leading to stronger branding and happier employees. And, the biggest advantage is that of increased productivity!
To 'make a move', reachus@leaseplan.com
Published at 4 September 2020
Was this article helpful?